LOL: Stephen King's 'It' Trailer Made Infinitely Scarier By Mike Myers As 'The Cat In The Hat'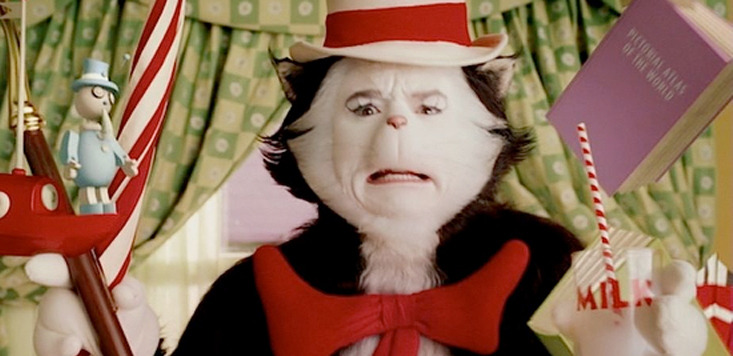 Michael Myers is one of the most iconic names in horror, but there's a chance that a fanmade edit of the first trailer for the new adaptation of Stephen King's It might turn former Saturday Night Live cast member Mike Myers into an even more terrifying figure.
If the first trailer for It wasn't already scary enough with the haunting clown Pennywise lurking in the sewer and appearing in a slideshow with that creepy smile of his, imagine how much more frightening it is with Mike Myers' version of The Cat in the Hat.
Watch It trailer mash-up with The Cat in the Hat below.
The brilliance of this trailer is in how it uses The Cat in the Hat as minimally as Pennywise rather than overdoing it. The trailer even manages to mesh the world of Stephen King's book with the live-action creation of Dr. Seuss' surreal neighborhood. They also make the colorful sets in director Bo Welch's downright horrifying. The mash-up doesn't feature too much of a departure from the footage seen in the It trailer, but the ending is the perfect payoff.
Of course, this is just a small taste of just how scary The Cat in the Hat can be, because trailer mash-up creator But Without put together an entire trailer that makes the movie look like a straight-up horror movie on its own:
Here's hoping the new adaptation of It can be scarier than The Cat in the Hat without trying very hard.