Superhero Bits: Wolverine & Hulk Hybrid, Marvel Zombies Movie, Batgirl Casting Theory & More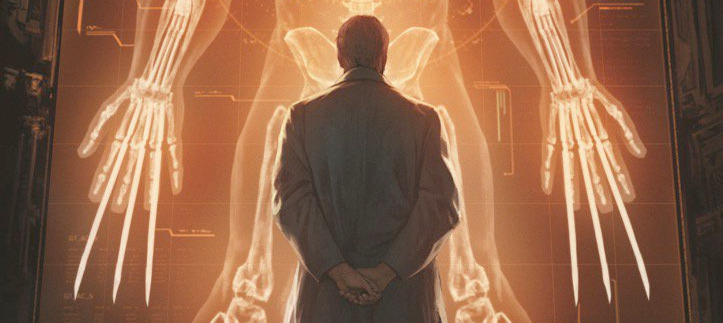 Is there already a frontrunner to play Batgirl in Joss Whedon's recently announced movie? What's up with the Hulk and Wolverine hybrid being created in Marvel Comics? Which director is interested in making a Marvel Zombies movie? Would you want to see Dave Franco play Nightwing? Want a sneak peek at the LEGO version of Ares in Wonder Woman? All that and more in this edition of Superhero Bits.
Daisy has to confront the new reality of the Framework in an Agents of SHIELD clip teasing next week's episode.
Deadpool 2 director David Leitch talks about balancing his action style with the first film's comedy in the right way.
Another correction. Now with the Russo's and @TaikaWaititi #ThorRagnarok #AvengersInfinityWar pic.twitter.com/bIB8nZGsHo

— Louis D'Esposito (@louisde2) March 31, 2017
Thor: Ragnarok director Taika Waititi stopped by to visit the Russo Brothers on the set of Avengers: Infinity War.
Tom Holland teases that Spider-Man sequels will follow the Harry Potter formula of progressing with each school year.
Watch a timelapse video of the creation of a chocolate sculpture of Baby Groot from Guardians of the Galaxy 2.
Patrick Wilson indicates that his villain in Aquaman will break the mediocre mold of villains in most comic book movies.
The Blueprint pic.twitter.com/XG4rm3Oyq1

— axel alonso (@axelalonsomarv) March 28, 2017
Marvel Editor-in-Chief Axel Alonso shared a new tease at a hybrid of Wolverine and The Incredible Hulk coming soon.
Chris Pine says Steve Trevor is not a "dude in distress" for Gal Gadot to save in this summer's Wonder Woman movie.
PAGE 2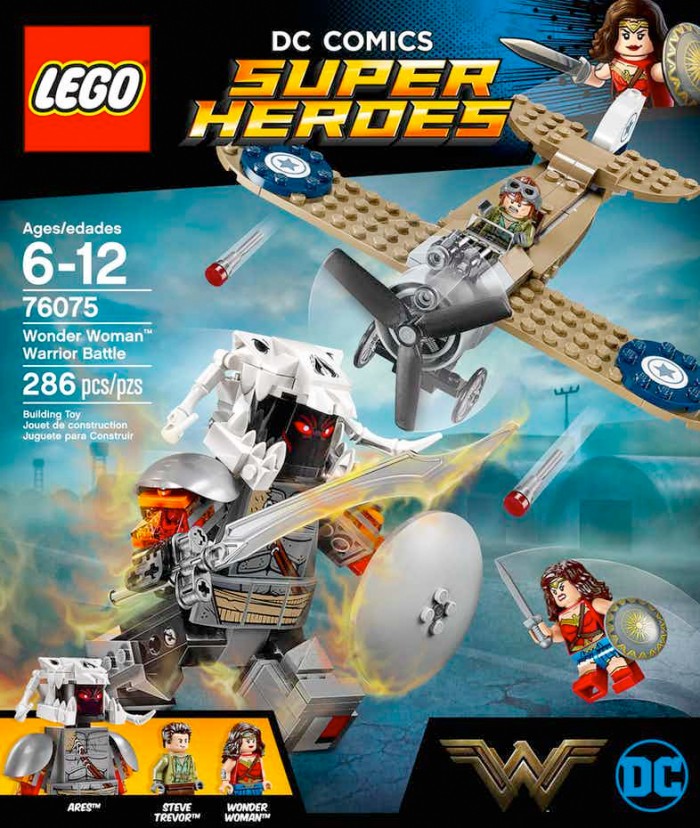 A peek at a new Wonder Woman LEGO set coming to shelves indicates that Ares may be quite the large villain.
Gary Oldman says J.K. Simmons doesn't need his advice to play Jim Gordon and is intrigued to see his performance.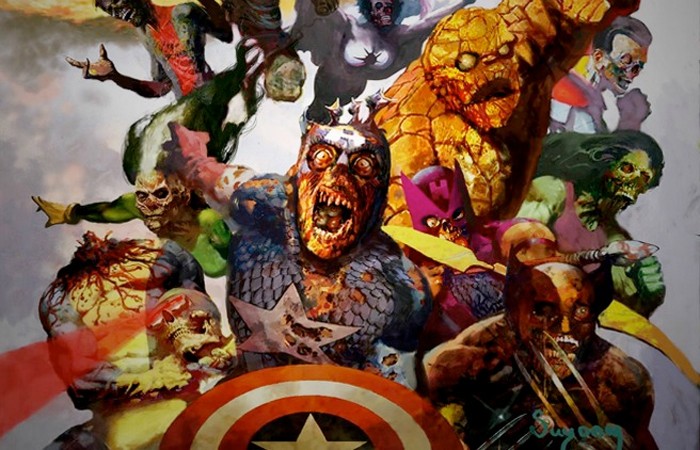 Free Fire and High-Rise director Ben Wheatley says he is interested in directing an adaptation of Marvel Zombies.
In case you missed it, Zack Snyder has double confirmed that the rumored Justice League runtime is totally false.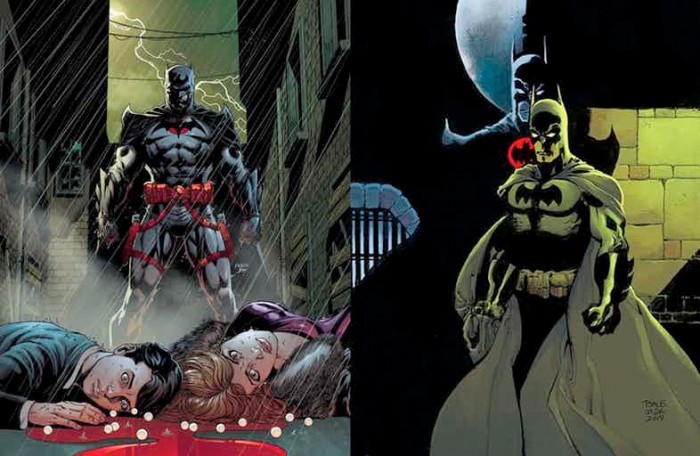 Cover art and the synopsis for The Flash/Batman crossover indicates strange things are in store for Flashpoint Batman.
Dave Franco says he would be up for playing Nightwing in the solo movie in the works for Batman's former sidekick.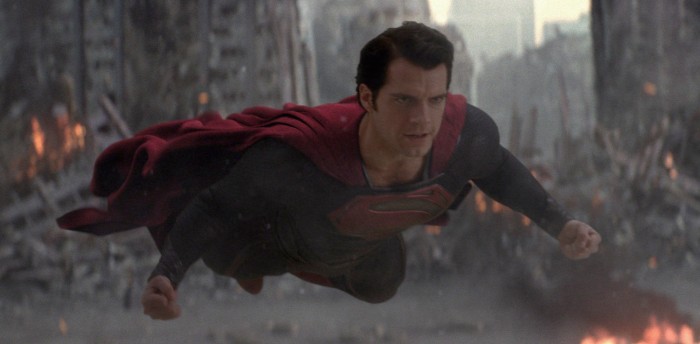 Comic Book Resources wonders how Superman will be revived in the DCEU when Justice League hits theaters this year.
There's a theory that The 100 star Lindsey Morgan is already the frontrunner to play Batgirl for Joss Whedon.
PAGE 3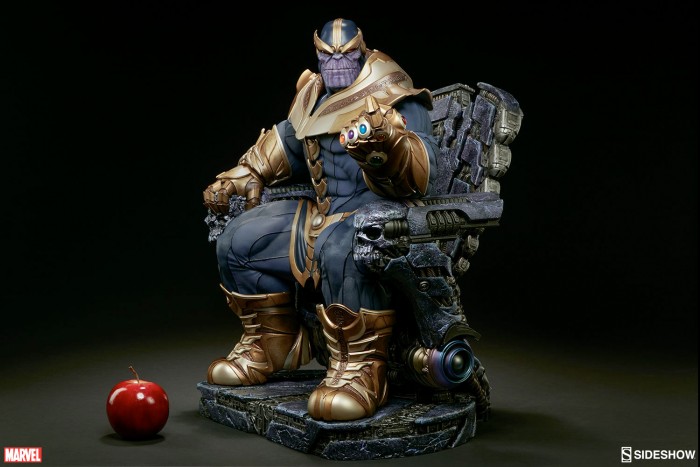 Sideshow Collectibles' Thanos on Throne maquette is now available for pre-order for the bargain price of $1,200.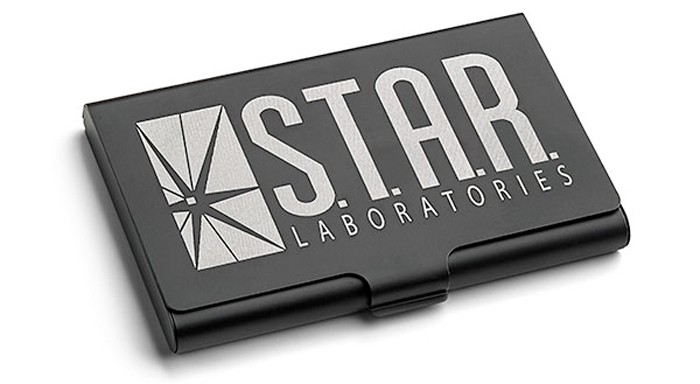 Tell your friends you got a job at The Flash's STAR Laboratories by carrying business cards inside of this holder.
This 1:1 scale prop replica of Star-Lord's helmet from Guardians of the Galaxy is coming in July, but it's pricey.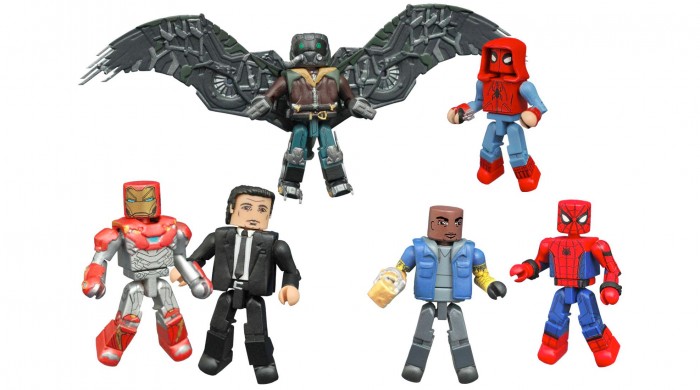 Here's a look at another set of Minimates for Spider-Man: Homecoming, including Iron Man and Happy Hogan.
Read the previous edition of Superhero Bits right here.