Netflix Acquires 'The Raid' Director's Revenge Thriller 'Apostle'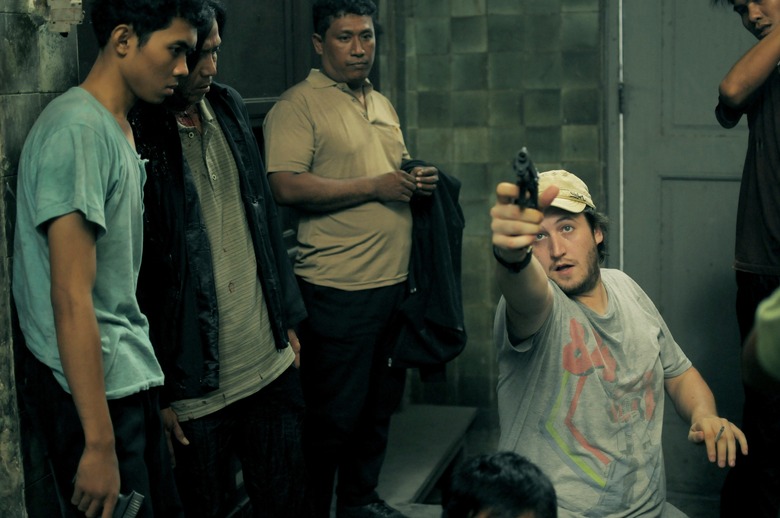 Late last year, we learned that The Raid and The Raid 2 director Gareth Evans has a new film brewing. It's a period revenge thriller called Apostle, and it stars Dan Stevens, who's having quite the moment right now between his turns in Legion and Beauty and the Beast. Now, Netflix has just acquired global distribution rights for the movie, which has new cast members in Michael Sheen, Sing Street's Lucy Boynton, and more.
Deadline brings word about the Netflix acquisition and the additional cast, which also includes Bill Milner (Son of Rambow) and Kristine Froseth, who plays the vampire Eli in the TV adaptation of Let the Right One In.
As he's recently proven with his impressive array of projects, Stevens can pretty much do it all. But while the thought of him teaming up with an action film genius like Evans might immediately conjure images of Stevens performing intricate fight choreography, that won't be the case...at least not for this movie. On a recent episode of the Empire podcast, the actor attempted to realign our expectations:
It's not a kung fu film, sadly. I hope to make a kung fu film with him one day, but this is not it. It's a dark thriller set on a religious cult on an island in 1905, and it's about a man who's going to rescue his sister.
That brief summary is just about all the information we have in this film. We know his character's sister is kidnapped and ransomed by a cult, and as you might expect from a protagonist in a Gareth Evans movie, the cult will soon learn that they messed with the wrong guy's family. Based on this new casting info, I'd wager Boynton is going to be playing the sister, and I can easily imagine Sheen chewing some scenery as a charismatic cult leader.
Evans is one of the preeminent action filmmakers working today (if you haven't seen The Raid movies or Merantau and consider yourself an action fan, you have homework). But interestingly, Apostle seems like a bit of a departure for him. He hasn't spoken too much about the movie since it was announced, but in an interview with ImpactOnline, he explained:
It was a conscious decision to do something outside of the action genre, sure. For me I've always been a fan of all cinema and so, regardless of the fact that action (in particular martial arts cinema) has given me the good grace and fortune to carve out a career for myself, I've always said I wanted to explore other genres. Hurling sharp objects at limbs and breaking bones can get stale if it's the only thing you've got to say – so this is an opportunity to challenge myself and try something new and I couldn't be more excited to get back on a film set.
It's safe to say we're looking forward to seeing what kind of insanity he has cooked up with this film.
While I'm happy that I'm now guaranteed to see the movie as soon as it becomes available and pleased that Evans' work will reach a wide audience, I must admit I'm a little bummed to see it go to Netflix. By their very nature, they're not the best at providing robust theatrical releases for their films. That's something that rival Amazon Studios has been much better about, and it paid dividends for them with an Oscar win for Manchester by the Sea earlier this year. Evans' movies are the kinds of stories you want to see on the biggest screen possible to drink in his cinematography and his action. Unless Netflix drastically alters the way they handle theatrical distribution, it's a shame many people probably won't have the opportunity to see Apostle on a big screen.