Jordan Peele In Talks To Direct 'Akira' For Warner Bros.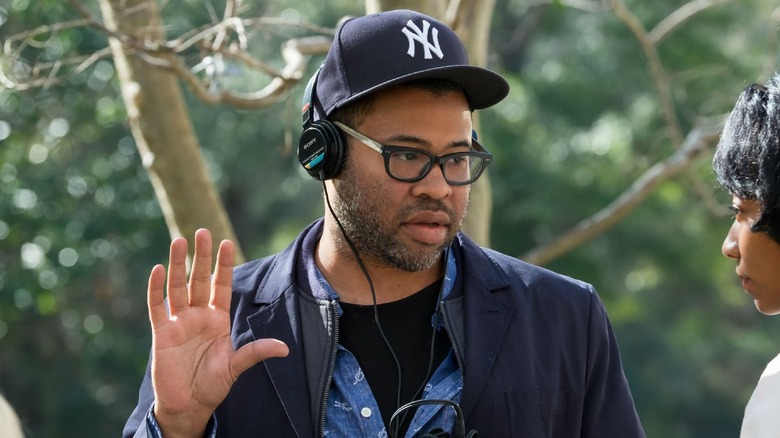 Jordan Peele is the director of the moment, with his feature debut Get Out making waves critically and at the box office. And reportedly Warner Bros. has taken notice, courting the Key and Peele co-creator to direct the embattled live-action adaptation of Akira.
The Tracking Board reports that Warner Bros. is "moving aggressively to lock in" Peele for Akira after the success of Get Out, and that the talks have been "encouraging." The studio is also reportedly considering him to direct The Flash, which has been bleeding directors and has not found a new one since Dope director Rick Famuyiwa left in October.
We reported a couple days ago that Warner Bros. had narrowed down the director shortlist for Akira to Daniel Espinosa (Life) and David Sandberg (Lights Out), but the reports aren't clear on whether they've been dropped in favor of Peele, or whether it was just another cog in the rumor mill.
A Hollywood adaptation of Katsuhiro Otomo's groundbreaking 1988 anime film has been gestating for years, with Leonardo DiCaprio attached as producer and Daredevil season 2 Marco J. Ramirez reportedly penning the script. However, if Peele does sign on, it's likely that the writer-director will be throwing out Ramirez's script in favor of his own.
Warner Bros. has had plans to adapt Akira for 15 years now, and nearly got the film off the ground in 2015 when Jaume Collet-Serra was tapped to direct and Garrett Hedlund and Kristen Stewart were set to star, but creative and budgetary disagreements called studio pulled the plug.
With the controversy over whitewashing that anime adaptations like Ghost in the Shell and Death Note are eliciting now, would Peele — whose film tapped into the horrors of racial and cultural divides — be a good fit to navigate those murky waters? That is yet to be seen, though as an African-American director he doesn't necessarily have the perspective to fully realize Asian-American experiences. Get Out too features an unassuming Asian man who sided with the white villains of the film, causing critics to point out that Peele had perpetuated the idea of the "model minority," and not as another community that has had their own share of oppression.
Peele's directorial debut Get Out has grossed more than $150 million on a reported budget of less than $5 million. Peele has not yet announced his next project, though he does have plans to direct a whole series of horror movies about "social demons." The Tracking Board says that industry insiders say Peele is "ready to make the big-budget leap now," and perhaps it will start with Akira.