The Hunt For 'El Chapo' Could Be Powered By Some Bayhem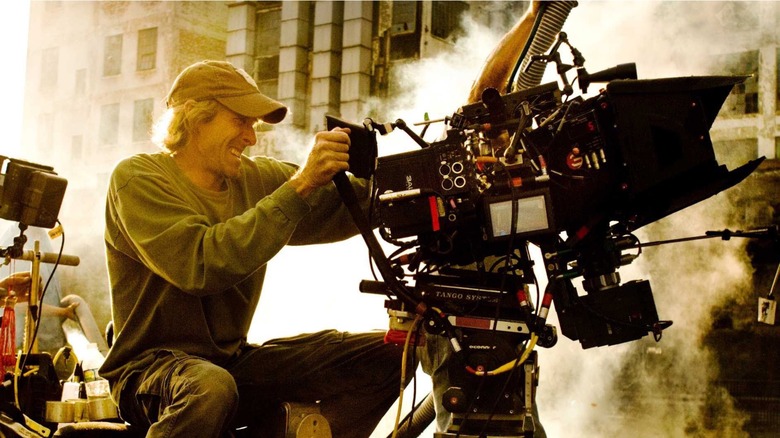 Whenever Michael Bay decides to outside of the Transformers universe, we're always curious to see what grabs his attention. The next story he could tell is the that of the Mexican drug cartel leader, El Chapo. The filmmaker is in negotiations with Sony to produce a film about the infamous criminal, but it's currently unknown whether he'll occupy the director's chair.
Below, learn more about the potential Michael Bay El Chapo movie.
According to Deadline, Bay is in negotiations for the adaptation of Cole Merrell and Douglas Century's Hunting El Chapo: The Thrilling Inside Story of the American Lawman Who Captures the World's Most-Wanted Drug Lord. Cole Merrell is a pseudonym used to protect his actual identity: the DEA official who tracked Joaquín "El Chapo" Guzmán for eight years. After escaping from prison a few times and managing to stay out of reach of the authorities, El Chapo was finally caught and extradited to the United States last year.
The drug kingpin is facing 17 charges of drug trafficking, murder, kidnapping, and money laundering. Not long before he was captured, he sat down with actor Sean Penn for a disappointing Rolling Stone interview. The actress who helped make that interview happen, Kate del Castillo, was actually asked by El Chapo to tell make a movie about him, which she still wants to make happen. In short: there are a lot of weird details going on in this story.
Sony is still working on getting Bay on board this project. The story certainly has elements you'd assume would appeal to Bay. It's a true crime story, a genre he gravitated toward with Pain and Gain, that involves high stakes, the American government, and a lot of chaos. The Sony project isn't the only one in the works about El Chapo. Netflix developed a series about the drug lord for Univision, while Ridley Scott is working on an adaptation of Don Winslow's acclaimed novel, The Cartel, which was inspired by the story of El Chapo's and the Mexican cartels..
Merrell and Douglas' book hits shelves on October 17, 2017. Here's a part of the synopsis:
In 2006, fresh out of the D.E.A. Academy, Merrell heads west to Arizona where he immediately plunges into a series of gripping undercover adventures, all unknowingly placing him on the trail of Guzmán, the leader of the Sinaloa Cartel, a Forbes billionaire and Public Enemy No. 1 in the United States. Six years later, as head of the D.E.A.'s Sinaloa Cartel desk in Mexico City, Merrell finds his life and Chapo's are ironically, on parallel paths: they're both obsessed with the details.
In a recasting of the classic American Western on the global stage, Hunting El Chapo takes us on Merrell's quest to achieve the seemingly impossible, from infiltrating El Chapo's inner circle to leading a white-knuckle manhunt with an elite brigade of trusted Mexican Marines—racing door-to-door through the cartel's stronghold and ultimately bringing the elusive and murderous king-pin to justice.