This Beautifully Detailed 'Hunt For The Wilderpeople' Print Is Truly Majestical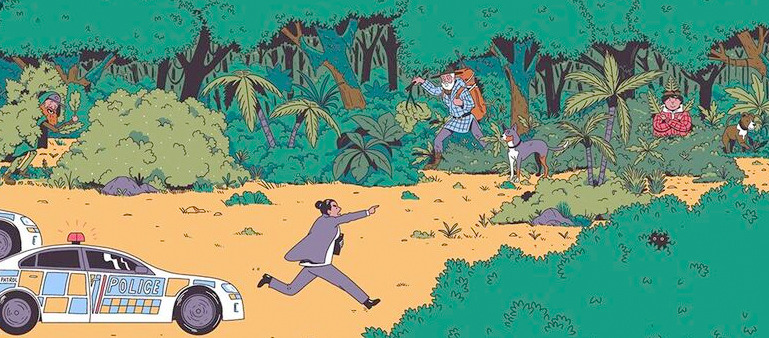 If you didn't catch Hunt for the Wilderpeople last year, you're missing out on one of the most outstanding films of 2016 that is full of raucous comedy and great adventure (and you can catch it one Amazon Prime right now). The comedy hails from New Zealand from director Taika Waititi, who has a little movie coming to theaters this fall called Thor: Ragnarok, and if you love it as much as I do, then you might want to pick up this detalied, limited edition print paying tribute to the movie created by illustrator George Bletsis.
Check out the Hunt for the Wilderpeople print after the jump.
Here's the regular version of the Hunt for the Wilderpeople print by Black Dragon Press: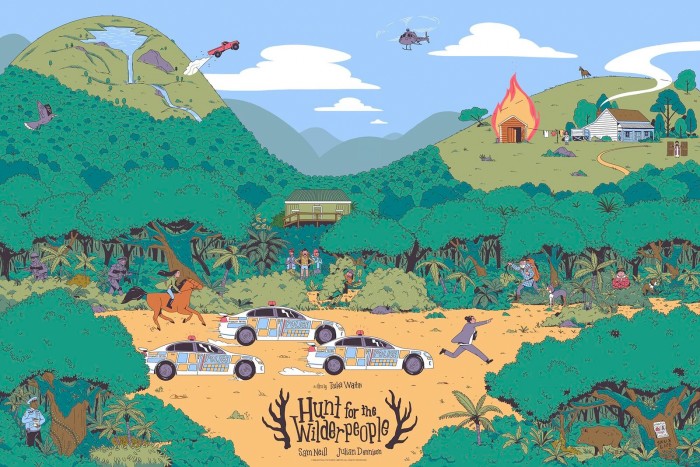 And here's the open edition version that you could color yourself if you were so inclined: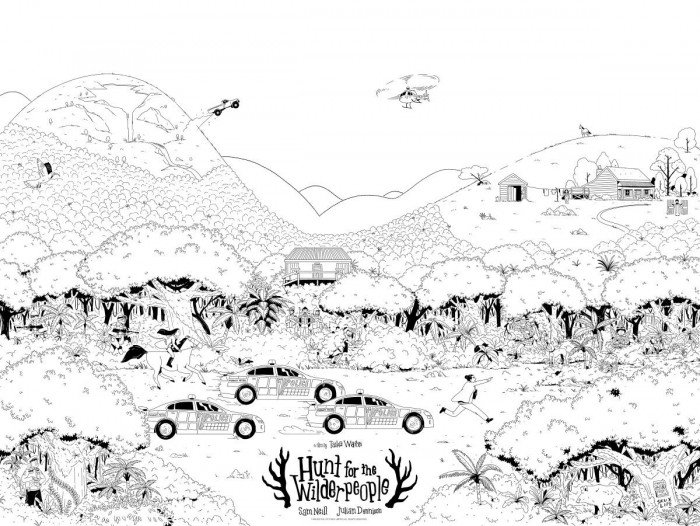 The regular version measures 24x36 and it will have an edition of 300 that will cost you £40.00 (roughly $49.50). Meanwhile the black and white open edition version only measures 18x24 and costs £15 (roughly $18). Both of them go on sale on Friday, March 31 at 3pm United Kingdom time (which is 10am Eastern Time).
This great piece has the full support and love of director Taika Waititi, who says, ""I love this poster. It reminds me of the kind of thing I would make as a kid, obsessing over every detail I remembered from movies I loved. I'm particularly pleased to see the minister is in there too!"
Here's what George Bletsis had to say about his creation:
"Hunt for the Wilderpeople is such a wonderful movie, and with this poster I wanted to make something that really captured the fun atmosphere, so I went with a playful style that messes with scale/perspective in order to pack as much energy in as I could. I used a colour palette that has a bit of a retro feel to it. The film reminded me of days spent playing in the woods as a kid, so l wanted to push that nostalgic feel. I also riffed on the colours used in the European comics I used to read when I was young. I thought something reminiscent of that era would not only suit the drawing style, but would further evoke the feel of a good old fashioned adventure!"
You can pick up the print at the Black Dragon Press online shop right here.