'Fantastic Beasts And Where To Find Them' Honest Trailer: Can We Go Back To Hogwarts, Please?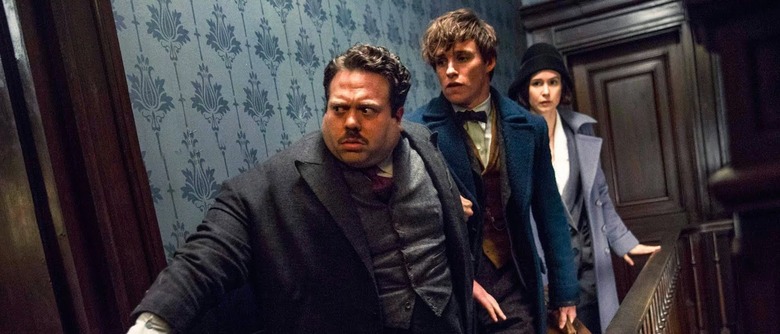 This week brought the Harry Potter spin-off prequel Fantastic Beasts and Where to Find Them to Blu-ray and DVD, so fans can repeatedly watch what is intended to the first of a total of five movies that is intended to lead up to the famous wizard duel between Albus Dumbledore and the dark wizard Grindelwald.
The bad news is that Fantastic Beasts and Where to Find Them is a rough start for this new franchise as the world of magic in the United States from decades ago is filled with mostly boring characters and a story that has quite the contrived connection to the rest of the Harry Potter universe. That makes it ripe for some jokes from the folks at Honest Trailers.
Watch the Fantastic Beasts and Where to Find Them Honest Trailer below.
Though Newt Scamander (Eddie Redmayne) has always been described as the kind of character who tries to keep magical creatures from being hunted because witches and wizards don't take the time to understand them, he does seem rather clueless about the fact that some of these creatures are pretty damn dangerous. Like the Honest Trailer says, it's a Pokemon hunt that puts lives at risk. But hey, there's magic and stuff, so it's all good.
In all seriousness though, for as many missteps as there are in Fantastic Beasts, I think that J.K. Rowling does a fine job expanding the wizarding world she created by beefing up the history of witches and wizards. But even so, it's going to take something special to make me feel like I need four more movies like this.