11 Women Who Could Play 'Barbie' Following Amy Schumer's Departure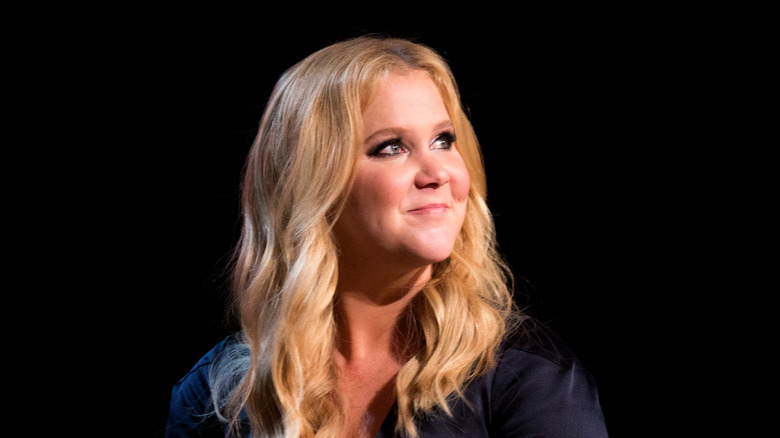 Last week, Amy Schumer dropped out of Sony's upcoming Barbie movie. And while Schumer's casting was unconventional, the plot of the film is as well: the story follows a lead character who kicked out of a world of "perfect" women and finds herself on an adventure in the real world (Disney's Enchanted seems to be the common point of comparison). Naturally, all kinds of important life lessons are learned.
Since no one has been hired to replace Schumer just yet, we decided to take matters into our own hands. Using that specific logline (and Schumer's sense of humor) as a guideline, we've offered up our own suggestions for the role. These 11 women are all hilarious, talented, and exist a step (or several) outside the typical Hollywood template.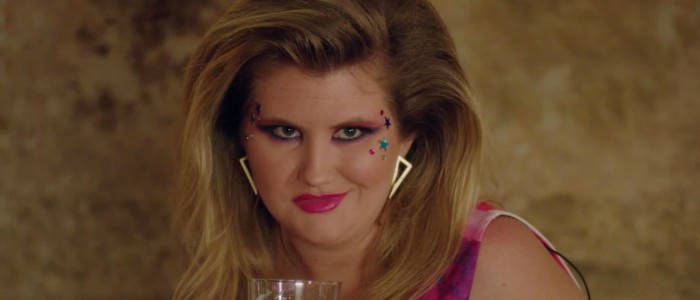 Jillian Bell
Personally, I think Jillian Bell seems like the best suited actress to take over the role that was once taken by raunchy comedian Amy Schumer. Not only does she have a very similar background in comedy, consistently being one of the best parts of the Comedy Central series Workaholics and stealing scenes in movies such as 22 Jump Street and last year's Office Christmas Party, but she's the kind of everyday woman that any young girl could be inspired by.
With a movie that focuses on a character who is ostracized from "Barbieland" for not being perfect, Jillian Bell would make for a the kind of funny, charming woman who can give young girls confidence in themselves to be who they want to be. Plus, for the Barbie purists out there, she's got the signature traits of Barbie down pat, with the exception of the impossibly proportioned body. But that's just another reason that Jillian Bell is perfect for the role. She's just a normal woman, and I mean that in the best way possible. (Ethan Anderton)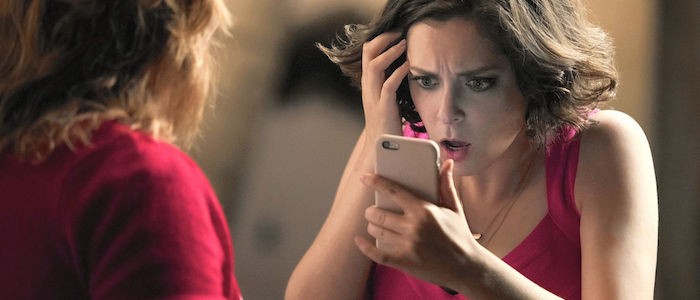 Rachel Bloom
There have been plenty of actresses who nail the unhinged girl-child, but on Crazy Ex-Girlfriend, Rachel Bloom is one of the few to nail it with such a withering, vulnerable gusto. A woman of many talents, Bloom is the co-creator, writer and composer behind Crazy Ex-Girlfriend — providing a nice parallel to the idyllic characteristics of Barbie (she can fly planes! She can sing! She can dance!).
With Bloom involved, Barbie could easily become a bubbly musical film, with the songs hiding darker undertones and social commentary — many a song on Crazy Ex Girlfriend mention in passing Rebecca's suicidal tendencies. And if you're missing Schumer's brand of cringe comedy? Don't worry, Bloom excels in it, and will create whole musical sequences denigrating her mistakes. Bloom uses Crazy Ex Girlfriend too as a satirical takedown of the romantic-comedy — something that the Barbie film is just begging for. So, cast Bloom, get yourself an ironic self-aware musical starring a manic-depressive Barbie — and an incredible soundtrack. (Hoai-Train Bui)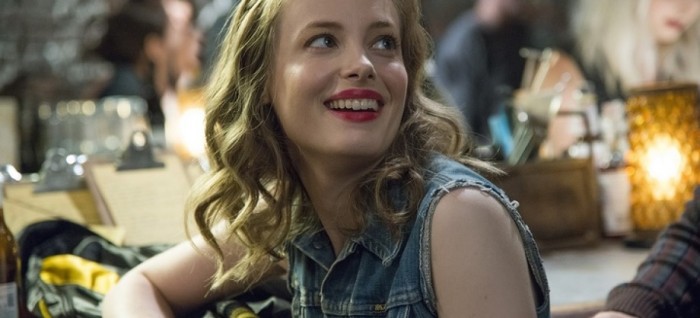 Gillian Jacobs
The Love star is a natural talent. Whether in a major or minor role, she rarely hits a false note. She's an actor who could carry a movie on her own, like Barbie. We have no clue what Sony has planned for the movie with Amy Schumer now gone, but I imagine whatever version of the comedy they're making, Jacobs could make it work. She can go big as an actress to get a joke and still manage to be real and vulnerable, often in the same show or movie (or scene) – just see her performance in last year's Don't Think Twice. Each episode of Love shows what she's capable of as an actress, giving off the impression she could handle all sorts of roles. Then there's Community, which first showed us that she can knock some sharply written jokes out of the ballpark. (Jack Giroux)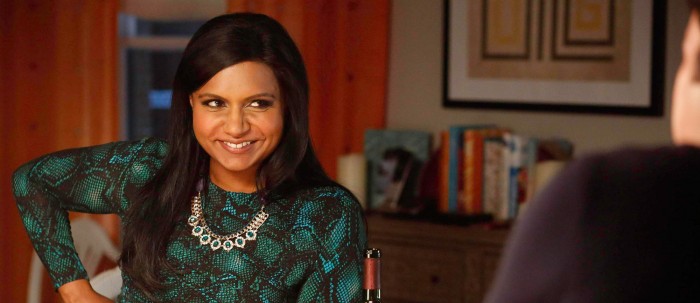 Mindy Kaling
It's 2017, so who says Barbie has to be white, blonde and blue-eyed? Mindy Kaling is one of the most successful comedy stars working today. She has her own show (The Mindy Project) where she consistently plays an independent, smart, funny, more-than-capable woman navigating adulthood. With a background in writing and producing her own TV show, not to mention writing two books, Kaling is a total overachiever, the living embodiment of what Mattel wants Barbie to stand for. She Kaling brings more than just her sparkling personality to the table. As someone who portrays a strong female character on TV, she can bring to the movie exactly what Barbie needs in order face the adversity of "perfection."
If that's still not enough for you to think that Mindy Kaling can pull off Barbie, just think how bubbly and fun she was on The Office. It's not hard to imagine Barbie being a mix of Kelly from Dunder-Mifflin and Mindy's self-named character loosely based on herself, and it shouldn't be hard for audiences to accept that an Indian-American actress can play Barbie. (Ethan Anderton)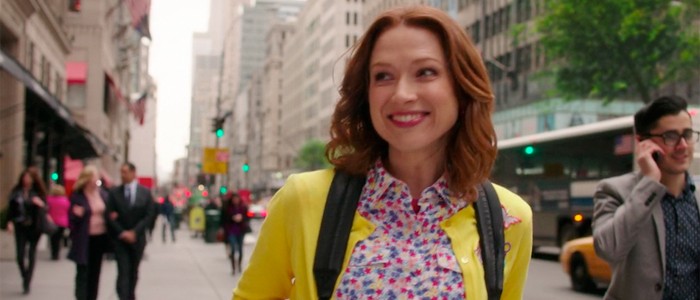 Ellie Kemper
Watching the wide-eyed, fresh-faced Ellie Kemper smile her way through New York City in Netflix's Unbreakable Kimmy Schmidt, it's pretty easy to make the mental jump of imagining Kemper with that same can-do attitude in a Barbie movie. More than perhaps any other actress of her generation, Kemper has the ability to turn on a childlike sense of wonder and naivety that would give the character a remarkably different vibe than what she's often portrayed as in modern toy commercials. Kemper can also play "determined" with the best of them, which would be a great asset if this new version of Barbie is attempting to make it in the "real" world. She may not have the traditional looks to be a traditional match for the character, but she could play a Barbie that runs the gamut of emotions from upbeat to vulnerable and back again over the course of two hours; what better way to imbue a plastic doll with some true humanity than by seeing the character through Kemper's innocuous eyes? Sony could even hire Tituss Burgess as a supporting actor to create a Kimmy Schmidt reunion, because Tituss's over-the-top reactions seem like a perfect fit for a Barbie world. (Ben Pearson)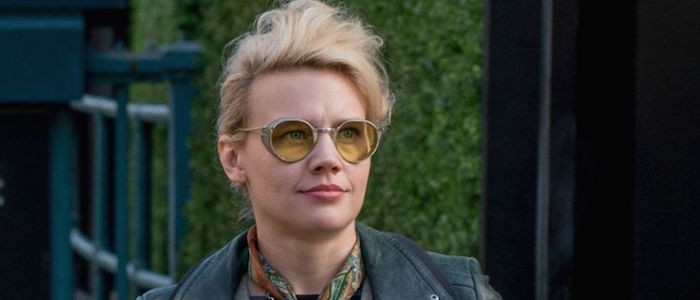 Kate McKinnon
If you've watched a full episode of Saturday Night Live since 2012, chances are pretty good you came away with one crystal clear thought in your head: Kate McKinnon is a freakin' superstar. Her loopy scientist Dr. Jillian Holtzmann was one of the most consistently hilarious aspects of last year's Ghostbusters movie, and Barbie could be a nice match for her unique skill set. As we've seen on SNL, McKinnon is a total chameleon who's capable of disappearing into a myriad of different characters at the drop of a hat. I could see that talent translating well in this film, possibly manifesting with McKinnon adopting multiple Barbie jobs and the distinct personalities that come along with them. She could be equally successful using her acting range to attempt to fit in when the character lands in the real world, and I can see her learning a lesson about how, ultimately, her lovably goofy weirdness is what gives her a sense of her own identity instead of needing to rely on conforming to societal pressures. (Ben Pearson)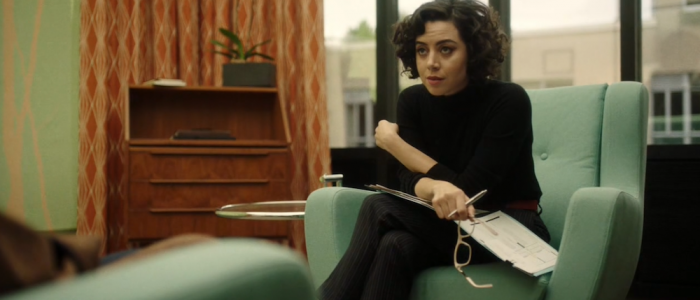 Aubrey Plaza
On Parks and Recreation, Aubrey Plaza perfected a deadpan delivery that has earned her countless fans. This woman is funny and she pulls it off while looking like she's doing as little as humanly possible. That's a gift. She has continued to refine her comedy in other other movies, but it's her performance in Colin Trevorrow's underrated Safety Not Guaranteed that earns her a place here. Not only does Plaza star in a sweet, strange romantic comedy, she does it without diluting what makes her special in the first place. And that's before we even get to her work on FX's Legion, which is next-level bonkers and completely fearless. If a comedy that reinvents what Barbie is all about wants a performer willing to roll her eyes at impossible standards, someone who can brush off criticism with a wicked, confident grin...well, here's your lady. (Jacob Hall)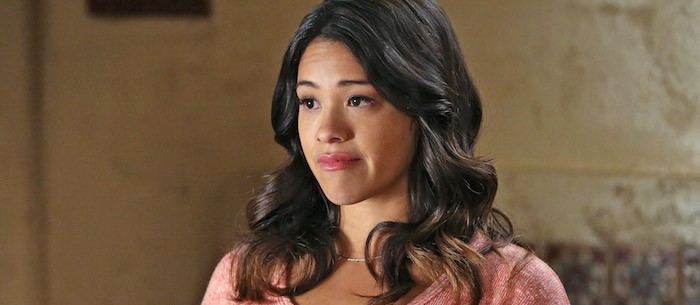 Gina Rodriguez
Gina Rodriguez is almost the opposite of many of these picks, lacking the biting attitude and self-deprecating humor that the premise of the Barbie film seems to be calling for — at least, Amy Schumer's Barbie.
In a sense, Rodriguez's sincerity and sunny disposition is closest to what we would imagine a sentient version of Barbie to be — pretty, careless and carefree. But Rodriguez has the ability to balance irony with that warmth — her breakout role in Jane the Virgin is an exercise in winking soap opera satire after all. Rodriguez would be well-suited as a Barbie girl raised in a Barbie world, and her awkward affability would be a perfect fit for the social outsider whose antics get her kicked out into the real world. Not to mention, Rodriguez's softer edges could turn Barbie into a different, more family-friendly film, all the while keeping its ironic twists. (Hoai-Train Bui)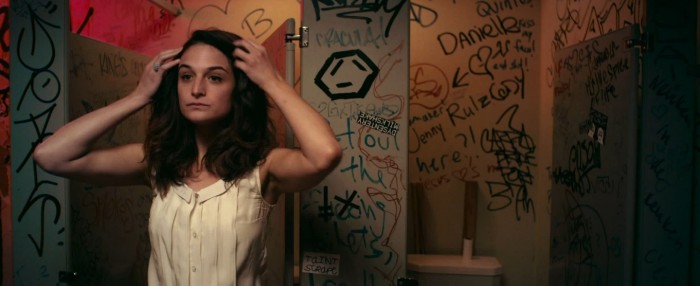 Jenny Slate
The Barbie brand has often been criticized for creating unrealistic expectations for young women, so why not cast an actress capable of resetting those expectations through brutal humor and honesty? Jenny Slate is a hilarious goofball (she was nothing short of unreal on Parks and Recreation), but I can't stop thinking about her work in Gillian Robespierre's Obvious Child, where she plays a modern woman grappling with an unplanned pregnancy. I'm not saying the new Barbie movie need to have an abortion subplot, but I am saying that Slate is the right combination of funny and brave and down-to-earth necessary to remind younger viewers that life is hard...and certainly not without its many joys. (Jacob Hall)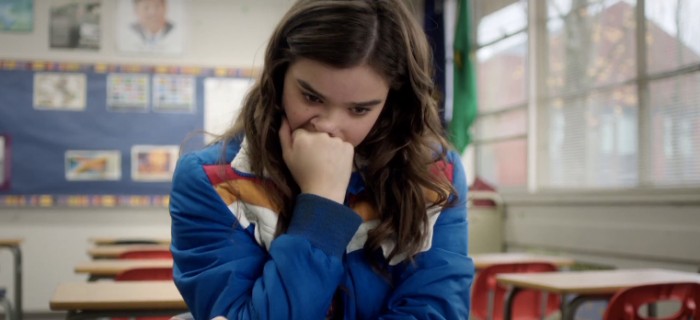 Hailee Steinfeld
Hailee Steinfeld is a good actress, but she's also a very funny actress. Steinfeld shows an almost explosive amount of range in The Edge of Seventeen – it's a great, honest performance, one that scores more than a few of laughs. She's also quite funny in True Grit, in which she doesn't struggle for a second to keep up with a seasoned pro like Jeff Bridges. If the Barbie movie is a fish out of water story, like Enchanted but with the iconic doll, it's easy to imagine Steinfeld as a wide-eyed, innocent, and high-energy doll exploring our world. Not all good actors have comedic timing, but Steinfeld does. Whether we're talking Barbie or another major studio comedy, it's a genre she'd probably do great work in as a lead.  (Jack Giroux)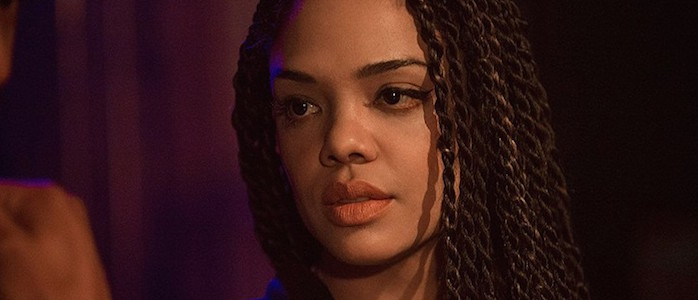 Tessa Thompson
Tessa Thompson will soon be recognizable to millions for her work in Marvel's Thor: Ragnarok, but since a Valkyrie spin-off probably isn't in the cards in the immediate future, I think she'd be an inspired choice to replace Amy Schumer in the title role of Barbie. Thompson's fans know she's capable of pulling off a strong comedic performance – she had a short stint on Veronica Mars, but really proved she had the chops in Justin Simien's 2014 comedy Dear White People. I can easily see the same side-eye Thompson employs so wonderfully in that movie directly translating to the story of the Barbie movie as it's been described. Thompson also has a wry sense of humor, which has been hinted at in her episodes of Westworld and fleshed out a bit more in her supporting role in the excellent 2015 Rocky spin-off/sequel Creed. That, combined with the fact that she's a person of color, could result in an unexpected, refreshing choice that would buck the stereotype of what we think of when we think of Barbie. (Ben Pearson)