Now Stream This: The 10 Best Movies Streaming In April 2017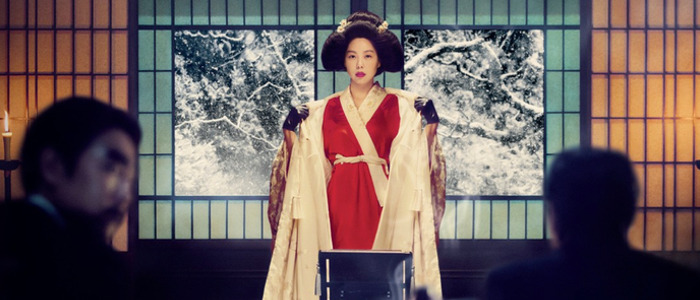 (Welcome to Now Stream This, a monthly column dedicated to the best movies streaming on Netflix, Amazon, Hulu, and every other streaming service out there.)The forests of streaming movie services are deep and overgrown. It can be dangerous to navigate them – to find the right path and follow it to something worthwhile. Half the time, your destination will take you toward entertainment you probably would've been better off skipping to do something more worthwhile, like build a ship in a bottle or stare blankly into space. How are you to manage the plethora of streaming titles available? That's where this column comes in. Let us guide your way. Here are some of the best films to stream in April, along with where to stream them.
Now Streaming on Shudder
Ken Russell's The Devils is the stuff of cult movie legend: a wild, controversial historical drama with trappings of horror and sexploitation, shot through with religious ecstasy. Upon release, the film was protested, lambasted and chopped down. The Devils was, and is, especially hard to come by in the U.S. So it was a pleasant surprise when the horror streaming platform Shudder quite suddenly dropped the film onto its service near the end of March. The version streaming on Shudder is not, sadly, the original unedited version, but it's still a film worth seeing. In fact, The Devils has to be seen to be believed.Russell's film draws on the true story of a case of mass demonic possession in 17th century France, and views it through his particularly warped eye. Despite the film's historical setting, set designer Derek Jarman concocted modernist, and in some cases futuristic, backdrops for Russell to wreak havoc in, giving the film an eye-popping visage. Oliver Reed stars as Father Urbain Grandier, the most handsome and most mustachioed priest who ever lived, and Vanessa Redgrave is Sister Jeanne of the Angels, the hunchback nun who lusts after him. Passions flare, accusations of witchcraft fly, and nudity abounds – and then the Inquisition comes to town. Simply put, The Devils is one of the most delightfully deranged films ever made. It's a must-see, even in its slightly abridged form.
For fans of: The Wicker Man, The Crucible, Witchfinder General, Oliver Reed's glorious mustache.
Streaming on Amazon Prime Video starting 4/13
Few films are as breathtaking as Park Chan-Wook's The Handmaiden. An erotic revenge thriller inspired by Sarah Waters' novel Fingersmith, the Oldboy director transports the novel's Dickensian London setting to 1930s Japanese-occupied Korea, with remarkable results. It would take charts and graphs to break down The Handmaiden's twisting, labyrinthine plot, but getting lost in the movie is part of the fun. Sook-hee (Kim Tae-ri) takes a job as the new handmaiden for the wealthy, alluring Lady Izumi Hideko (Kim Min-hee). If Sook-hee seems out of depth in her new job, that's because she is: she's actually a pickpocket and con artist recruited to bilk the Lady out of her fortune. But things get complicated when the the thief develops romantic feelings for her mark, and vice versa. And things get even more complicated when other characters, like Hideko's lecherous Uncle Kouzuki (Cho Jin-woong) and slick Count Fujiwara (Ha Jung-woo), get involved. Park plays things close to the ornately decorated vest, revealing truths and falsehoods in increments while jumping back and forth in the film's timeline. The end result is a dizzying, unforgettable modern masterpiece.For fans of: Sympathy for Mr. Vengeance, Oldboy, Lady Vengeance, Stoker, plot twists and octopi.
Streaming on Amazon Prime Video starting 4/14
A sexy, funny and flat-out-gorgeous Technicolor dream, Anna Biller's The Love Witch defies true classification. Some may be quick to throw around terms like "pastiche" or "parody," but that's not quite right. Instead, Biller has concocted a film that pays tribute to '60s melodramas and lurid, cheeky pulp magazine covers. Samantha Robinson is equal parts droll and bubbly as Elaine, a beautiful witch who moves to a coastal town as part of her never-ending quest for true love. But Elaine's love comes with deadly consequences, and she leaves a trail of bodies in her alluring wake. There's so much to love about The Love Witch, and almost all of it is thanks to Biller's hand: she not only wrote and directed the film; she also shot it, scored the music, edited it, and handled art direction, costumes, sets, and overall production design. Lush, hilarious and feminist, The Love Witch is a shock to the system and an overall delight.For fans of: Bell Book and Candle, Belle de Jour, Black Narcissus, the films of Mario Bava, some really fantastic blue eyeshadow.
Streaming on Netflix starting 3/31
Netflix brings Mark Harris' Five Came Back: A Story of Hollywood and the Second World War to vibrant life with its three-part docu-series Five Came Back. The series chronicles five filmmakers – Frank Capra, John Ford, John Huston, George Stevens and William Wyler – who joined the war effort during World War II to make propaganda films for the military and the public. Narrated by Meryl Streep and featuring interviews with filmmakers Steven Spielberg, Francis Ford Coppola, Guillermo del Toro, Paul Greengrass and Lawrence Kasdan, Five Came Back is a fascinating story for both cinephiles and students of world history, brimming with archival footage and interviews.But perhaps what's most remarkable about Five Came Back is that the way the film highlights issues that aren't just a thing of the past. It's impossible to witness chilling footage of Charles Lindbergh giving a speech to the anti-semitic America First Committee and not be reminded of where we are today. While all the filmmakers chronicled here are given special attention, Five Came Back seems most interested in Capra, and the series almost presents a redemptive arc for the It's A Wonderful Life filmmaker through his trials and tribulations to his eventual acclaim and renown. There's sorrow in Five Came Back, but there's also light, and hovering over all of it is the undeniable power of movies. "Yes, we do have nightmares," Capra says in an archival interview near the series' end, "But we also have dreams."For fans of: The Best Years of Our Lives, It's a Wonderful Life, The Master, Mrs. Miniver, John Huston's soothing voice.
Streaming on FilmStruck starting 3/29
The film that brought down a studio and sounded the funeral bell for the New Hollywood era, Michael Cimino's sprawling epic Heaven's Gate got a bit of a bum rap when it hit theaters in 1980. To be clear: the film is a mess, but it's a fascinating mess, full of big, sweeping romanticism mingled with deconstructionism. Cimino, who was very much in demand after The Deer Hunter, was given free range to realize his ambitious dreams for Heaven's Gate. Ambitious and costly. After running over budget and schedule, Cimino delivered a film over five hours long, much to the chagrin of United Artists. Cimino was able to reign the runtime in (to a lean 219 minutes!), but the film flopped hard at the box office and with critics. Time can soften things, though, and in the years since its release Heaven's Gate has found its defenders. You may not end up being one of them, but you'd be doing yourself a favor by at least checking the film out from the comfort of your living room. An anti-western about immigrant farmers violently clash with wealthy cattle ranchers, Heaven's Gate boasts a killer cast including Kris Kristofferson, Christopher Walken, Isabelle Huppert, Jeff Bridges, John Hurt, Sam Waterston and Brad Dourif.For fans of: The Deer Hunter, McCabe & Mrs. Miller, Deadwood, ice skating.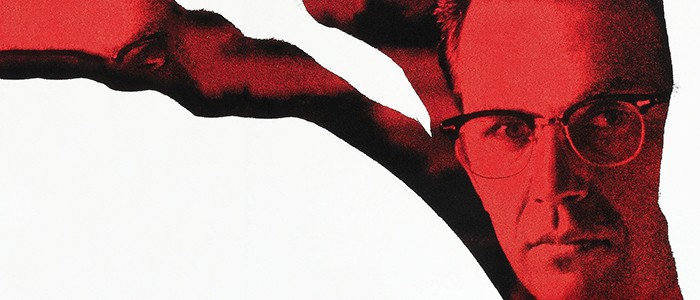 Streaming on Hulu starting 4/1
Oliver Stone's JFK, a manic, paranoid journey into the black heart of the Kennedy assassination, has the rare distinction of being a film that resulted in legislative changes. So popular and controversial was Stone's 1991 film that congress passed the President John F. Kennedy Assassination Records Collection Act of 1992, which established the collection of all U.S. records regarding the Kennedy assassination to be housed in the National Archives. Stone's film doesn't just focus on one of the many conspiracy theories surrounding the assassination of the 35th President of the United States; it crams all of the theories together into a wild-eyed deconstruction of the official findings of the Warren Report, and it points the finger at everyone – the CIA, the FBI, the mafia, the Military Industrial Complex. Heck, maybe even you had something to do with it.Stone's film filters all of this through the eyes of New Orleans District Attorney Jim Garrison (Kevin Costner), whom Stone turns into a Capraesque crusader for truth. Stone's film bends, and at times completely fabricates, the facts, but the film – with its star-studded cast including Kevin Bacon, Tommy Lee Jones, Gary Oldman and Sissy Spacek – is a masterclass in editing and storytelling. Using archival footage, shifting aspect ratios and multiple film stocks, Stone, cinematographer Robert Richardson and credited editors Joe Hutshing and Pietro Scalia are able to convey a staggering amount of information and make it cinematic.For fans of: All the President's Men, The Parallax View, The X-Files, tinfoil hats.   
7. Me and You and Everyone We Know 
Streaming on FilmStruck now
Artist, actor and writer Miranda July made her feature directorial debut with the offbeat and wholly original Me and You and Everyone We Know. On its surface, the film is the awkward love story between two misfits – divorced, sad-sack shoe salesman Richard (John Hawkes) and video artist Christine (July), who makes a living driving seniors around. But nestled among Richard and Christine's romance (or lack thereof) are other interconnected stories, including Richard's children and their adventures in online chatting, two teen girls and the uncomfortable attention they draw from a much-too-cheerful neighbor, the curator of modern art museum who goes on a very unexpected internet date, and more. Each separate entity is fascinating in its own right, but even more fascinating is the way July brings all these threads together near the film's conclusion.Me and You and Everyone We Know is quirky, and some might label it twee, but there's a melancholy situated at the heart of this film, an aching longing that is almost unclassifiable. "I don't want to have to do this living. I just walk around. I want to be swept off my feet, you know?" Richard says at one point. "I am prepared for amazing things to happen. I can handle it." Who hasn't felt like that at some point?For fans of: The Future, Jeff Who Lives at Home, Happiness, Broken Flowers, The Squid and the Whale, John Hawkes setting his hand on fire.
Streaming on Shudder now
Envy is deadly in Sophia Takal's almost unbearably tense Always Shine. Actresses and estranged friends Anna (Mackenzie Davis) and Beth (Caitlin FitzGerald) attempt to reconnect their fractured bond with a getaway to Big Sur. But Beth's burgeoning success in her acting career, and Anna's continued floundering in hers, lead to complications – and worse. Takai and writer Lawrence Michael Levine concoct a fever dream of a narrative, where we can't entirely be sure of just what's real and what's the product of a disturbed mind. Always Shine plays passive-aggressive mind games with its audience, constructing a palpable sense of unease right from the beginning. At the center of it all is a phenomenal performance from Halt and Catch Fire and Black Mirror's Mackenzie Davis. Always Shine requires Davis to play what amounts to dual roles, and she knocks both out of the park – she's fragile one moment, terrifying the next.For fans of: Mulholland Drive, The Neon Demon, Starry Eyes, What Ever Happened to Baby Jane?, Queen of Earth, all-things Mackenzie Davis.
Streaming on Netflix starting 4/21
In between 17 years of playing Wolverine, Hugh Jackman occasionally appeared in other movies – like 2006's magical mystery tour The Prestige. Coming off the modest success of Batman Begins and before the mega-success of The Dark Knight, director Christopher Nolan conjured up this chilly tale of two battling magicians, played by Jackman and Christian Bale. Like most Nolan films, it's oppressively somber, but it's also the filmmaker at his most controlled, working hard to pull off the sleight-of-hand trick that is this film's hypnotic, sometimes ludicrous plot. This is a tale of obsession, where two character in a constant struggle soon forget just what they're struggling over. Reasons don't matter to these battling tricksters – all that matters is winning. Jackman and Bale are perfectly matched, with Jackman's more refined, aristocratic magician the perfect foil for Bale's crass, cockney ruffian. Also stellar is Rebecca Hall, playing Bale's long-suffering wife.  But the real scene-stealer is the late David Bowie, who turns in a brief-but-electric performance as inventor Nikola Tesla.For fans of: The Game, The Machinist, Prisoners, Magic, Memento, Sleuth (1972), David Bowie appearing out of a bolt of lighting.
Now Streaming on Hulu
The Bay had the misfortune of arriving just as the found-footage horror movie bubble was bursting. The subgenre, revitalized by Paranormal Activity in 2007 and Cloverfield in 2008, overstayed its welcome, as film producers churned out one unnecessary found-footage spookshow after another, to the point that audience fatigue became an inevitability. The Bay was mostly ignored and has become somewhat forgotten. Which is a shame, because the 2012 film is one of the better examples of the form.Helmed by Barry Levinson (whose resume, which includes Diner, Rain Man, and Wag the Dog certainly doesn't suggest a predilection for found-footage horror), The Bay is set over a 4th of July weekend in a town by Chesapeake Bay. There's not going to be much celebrating, though, because an epidemic breaks out thanks to an ecological disaster that results in toxic waters and some Alien-like parasites that burrow inside people and eat their tongues (fun!). Levinson's film starts off hinting at an eco-political thriller before descending into a gross-out body-horror monster movie, and the results are a hoot. The Bay is the type of almost-schlock that would've played big when drive-in theaters peppered the land. We'll have to settle for streaming.For fans of: The Birds, Contagion, Piranha, tongue-eating parasites.