Documentary Trailer Round-Up: Beach Boys, The Space Race And JonBenet Ramsey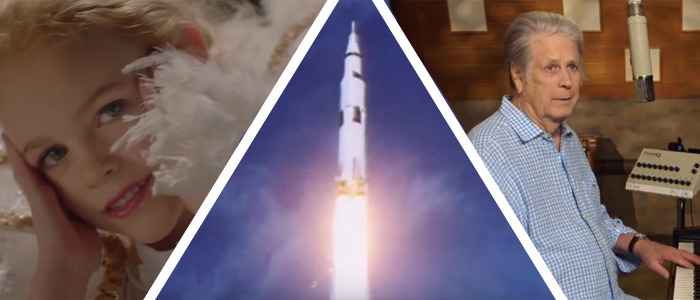 There are so many great documentaries released each year, and it's a shame that some don't get seen by as many people as they should. Thankfully, streaming services like Netflix and Hulu, as well as other VOD services, have made it easier for audiences to see the docs that usually don't get a wide release in theaters. This week, we have three very different documentaries about three very different subjects, and they all have new trailers.
First, there's a documentary called Beach Boys: Making Pet Sounds, a chronicle of how the surf band made one of their most iconic albums. Then there's Fight for Space, which takes a look at the space race of the 1960s and asks why our fascination with space and support of NASA have stopped in recent years. Finally, there's the Sundance selected doc Casting JonBenet, which takes a unique look at the murder of young JonBenet Ramsey.
Watch all three of the new documentary trailers below.
Beach Boys: Making Pet Sounds
All the surviving members of the Beach Boys sit down to talk about this milestone album from 1966 during its 50th anniversary last year. I never get sick of hearing musicians talk about their past albums, especially from so many decades ago, when the music business was much different than it is today. It's even better when it's an album as iconic as Pet Sounds.
Celebrating the 50th anniversary of the release of 'Pet Sounds,' Brian Wilson and surviving members of The Beach Boys (Mike Love, Al Jardine, Bruce Johnston and David Marks) revisit the writing and recording of the landmark record that is consistently voted one of the top three influential albums of all time. Featuring exclusive interviews, classic archive and rare studio outtakes from the recording sessions.
 The documentary debuts exclusively on Showtime on April 7.
Casting JonBenet
It might seem like the case of JonBenet Ramsey has been covered extensively enough that there's nothing new to learn. But following some juicy revelations about the cast last year, there has been plenty of buzz about the tragic homicide. A new documetnary takes a different approach to the crime as they audition local actors to play characters in a movie about the murder, each discussing the case, and creating a provocative mix of documentary filmmaking with narrative style.
In 1996, Boulder, Colorado was rocked by the mysterious death of six-year-old pageant queen, JonBenét Ramsey. Two decades later, director Kitty Green returns to audition local actors, unpacking how each remembers and relates to the ill-fated Ramsey family. A darkly moving exploration of crime, guilt and personal bias, Casting JonBenét expertly blurs the lines between documentary and drama.
The documentary hits Netflix on April 28.
Fight for Space
Rock star astrophysicist Neil deGrasse Tyson is just one of the many experts rounded up to talk about the space program over the years, starting at the height of its popularity during the famous space race between the United States and the Soviet Union and moving through modern times, when the government doesn't seem willing to give NASA the same level of support. The trailer doesn't paint a particularly interesting picture for this documentary, feeling like a History Channel special more than anything, but the message might be enough to interest some people out there.
Fight for Space explores the past, present, and future state of the US Space Program, while making the argument that the exploration of space brings economic and cultural benefits to the nation. This film probes why and how the space program came adrift, will examine our current plans and asks, why don't we have a more ambitious space program and what steps can be taken to fix it?
The documentary hits theaters starting May 19.