Star Wars Bits: Rey's New Costume, Celebration Schedule, And Rumored 'The Last Jedi' Cast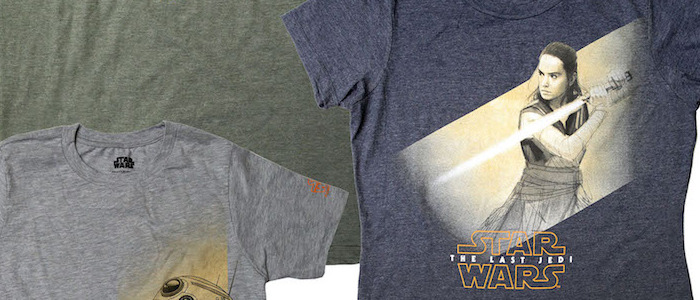 In this edition of Star Wars Bits:
The upcoming film sequels could return to familiar planets.
Two rumored cast additions to The Last Jedi.
A glimpse at Rey's new costume.
The full Star Wars Celebration schedule is here.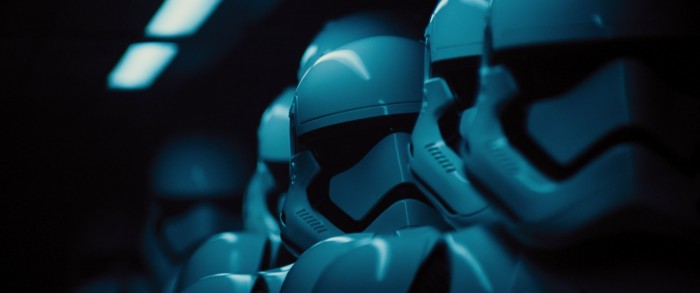 Tor.com has published an excellent look at author Greg Rucka's Before the Awakening novel, which focuses on the cast of The Force Awakens before the events of the movie. The article spins out from this excerpt, which reveals that the new Stormtroopers are kept in line by the First Order carefully limiting the information to which they have access:
There were mandatory morale sessions twice a day, when everyone was required to stop what they were doing and direct their attention to the nearest holoprojector to watch a recorded speech from High Command, most often from General Hux himself. Those would be interspersed with news feeds showing the deplorable conditions throughout the Republic: the famines on Ibaar and Adarlon, the brutal suppression of the population of Balamak, the unchecked alien advances throughout the Outer Rim. There would always be at least one story to follow about a First Order victory, the liberation of a labor camp on Iktotch or a fleet battle in the Bormea sector.
Rucka, a writer known for his realistic looks at military and government functionality, is applying a basic tenet of fascism to these villains, which only makes them all the more terrifying.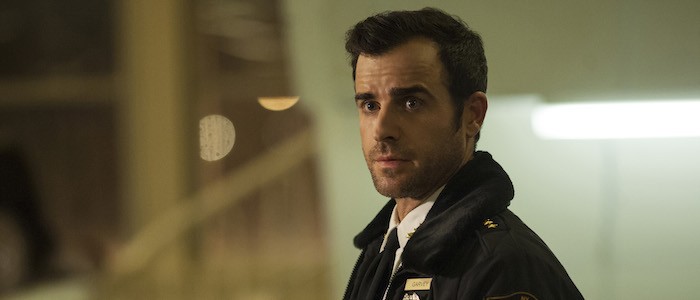 MakingStarWars reports that The Leftovers star Justin Theroux has been cast in The Last Jedi, playing "an expert slicer," which is the Star Wars equivalent of a hacker. He's said to have a James Bond-style look to his costume, which reportedly involves a white tuxedo jacket over a black suit. Theroux isn't the first actor I'd think of to be in a new Star Wars movie, but if this is true, it'd be cool to see him put his spin on what sounds like a slick new character.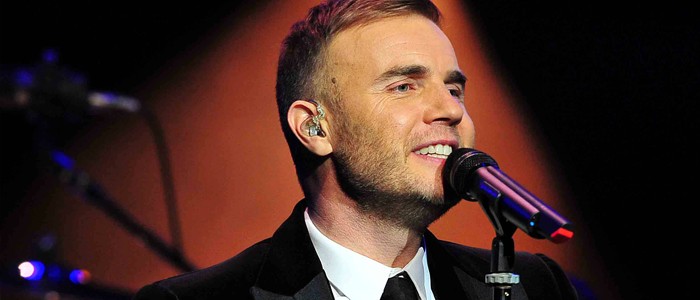 Meanwhile, Mashable says someone named Gary Barlow has revealed also going to be in The Last Jedi. I guess he's in a band called Take That? I feel really out of touch, you guys. I've literally never heard of this person or that band before. In any case, Barlow broke the news himself:
"I'm not a stormtrooper, but I am in it. Now I've said that, I'll probably be out. I think the Star Wars people are so strict about what information [is out there]. So me saying that, I've probably just done myself out of a role."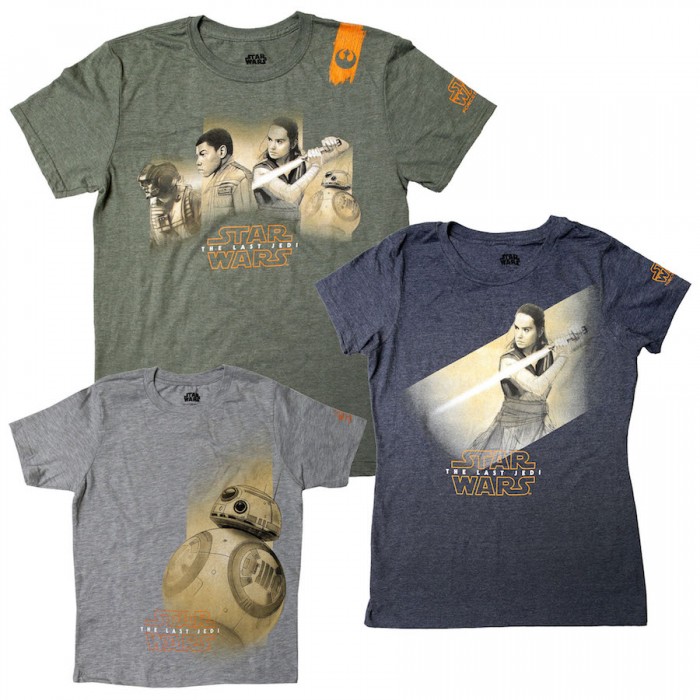 In other Last Jedi news, StarWarsUnderworld brings us a glimpse at Rey's new costume as seen in this T-shirt from Disney (above). Looks like she's leaning toward a classic samurai vibe, which makes sense considering how much samurai films influenced George Lucas when he created this whole thing back in the '70s.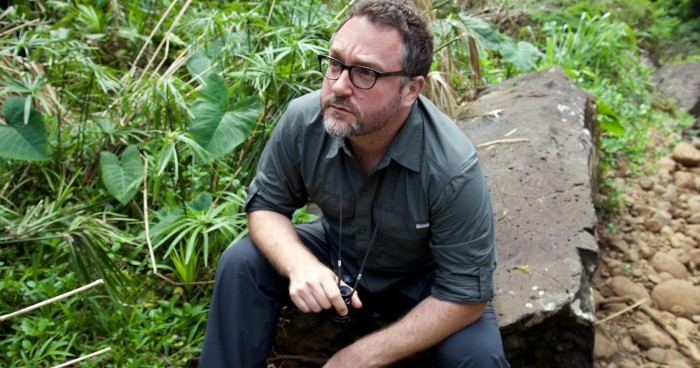 Director Colin Trevorrow gave a brief update about Episode IX to MTV News at CinemaCon. Sounds like the dude is feeling the pressure:
"We're writing and we're designing and there is a draft. We're throwing 110% of our souls into it, so there'll be nothing left of me when I'm done...I think about it in the context of three films, six films, nine films, and one film. It's a lot."
In the latest episode of The Star Wars Show, it was announced that Mark Hamill will host a tribute to Star Wars legend Carrie Fisher at this year's Star Wars Celebration in Orlando, Florida. The panel, which is scheduled for Friday, April 14, seems like it has the potential to be one of the hottest tickets of the entire event. Hamill will be sticking around until Sunday because he's hosting a separate panel on that day as well.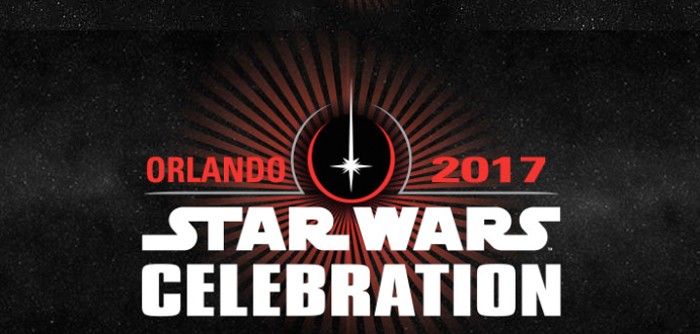 Speaking of Celebration, the entire schedule has now been released, so those of you who are heading to Florida to geek out can now plan your days accordingly. May the line-waiting gods look fondly upon you all. To get the full details, visit the official site and check out the "events" dropdown option at the top of the page.
For those of us who can't make it in person, a majority of the convention will be live-streamed.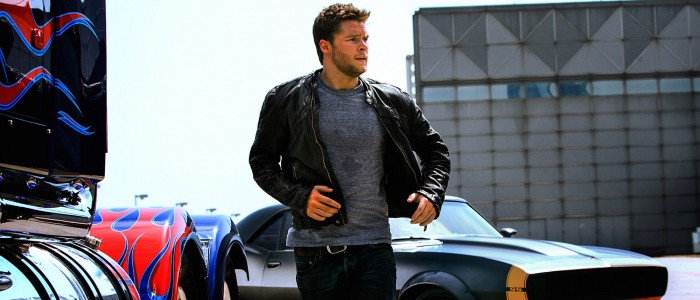 Before Alden Ehrenreich was cast as Han Solo in Lucasfilm's upcoming spin-off, tons of other contenders were up for the role. One of them was Sing Street and Transformers 4 actor Jack Reynor, who told The Irish Times that he was "afraid" to be cast in the role. "I kept thinking: if you f**k this up you'll ruin people's childhoods. If it doesn't turn out great, you won't be forgiven," he said. Probably best he didn't get that part anyway, since I think he's much better suited as a character actor instead of a full-on leading man.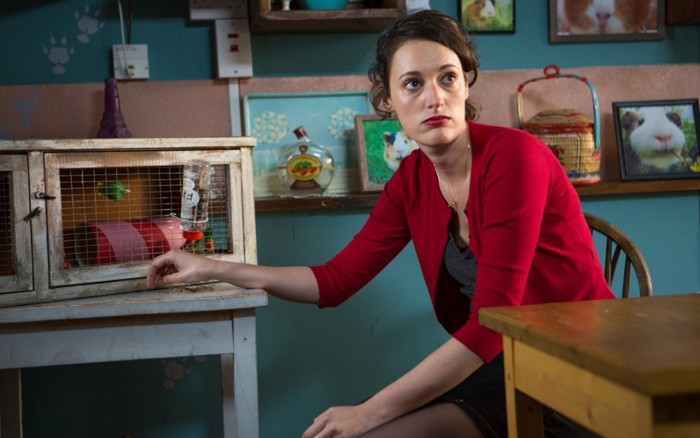 One of the actresses who did end up in the young Han Solo film, Fleabag star Phoebe Waller-Bridge, recently spoke with Radio Times about joining the movie, calling it "the most fun thing ever in the world!" I wonder if her mysterious character in the movie is going to be that excited about hanging out with young Han and Chewy (she's rumored to be playing a droid). The Han Solo movie hits theaters on May 25, 2018.