'Deadpool 2' Writers Wouldn't Mind Seeing Hugh Jackman Play Hugh Jackman; Update On Sequel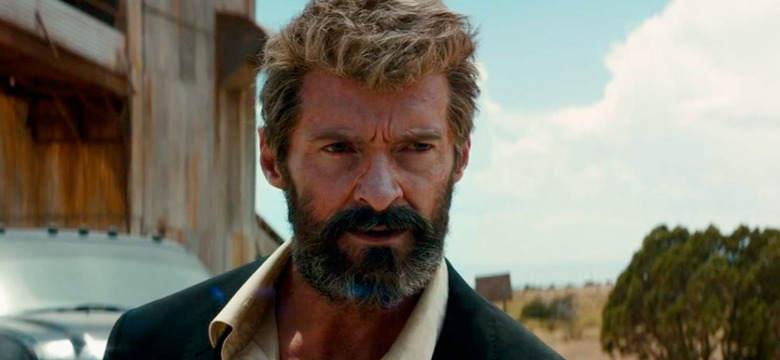 There's still hope for finding room for Hugh Jackman in Deadpool 2. Ryan Reynolds dreamt up a film starring both Logan and Wade Wilson, but Jackman's time as the Wolverine is finished. He closed out his 16-year run as the character with a bang. He's done.
Jackman could, on the other hand, play his most charming character yet in the sequel: Hugh Jackman. Below, read what screenwriters Rhett Reese and Paul Wernick had to say about this idea for a Deadpool 2 Hugh Jackman cameo.
As you recall, Wade Wilson masked his face with a cutout of 2008's People Magazine's Sexiest Man Alive, Mr. Hugh Jackman. That means Jackman is walking around somewhere in Deadpool's universe, so what's to stop the merc with the mouth from bumping into him one day?
The Hollywood Reporter suggested the idea to Reese and Wernick, who were promoting their new film, Life. Reese was into the idea:
Oh my gosh, that's one we haven't heard. That's not a bad idea. I like that. Deadpool lives in a world where Hugh Jackman is out there. He's got the People's Sexiest Man Alive cover that he staples to his forehead in the first movie, so maybe he could meet Hugh as Hugh. That would be really funny.
That sort of cameo could be a lot of fun. That idea sounds preferable to Jackman showing up as Wolverine for a minute or two, considering how well director James Mangold handled the character's sendoff with Logan. Jackman, who's often recognized as one of the nicest actors on earth, somehow crossing paths with the foul-mouthed, violent hero isn't such a bad idea, especially if it'd fit the story, which involves X-Force characters like Cable and Domino (Zazie Beetz).
As for the current status of Deadpool 2, which screenwriter Drew Goddard (The Cabin in the Woods), is reportedly working on, Reese says they're close to finishing a final draft:
We're very close to a draft that we'll go off and shoot in a couple of months and we couldn't be more thrilled. We don't want to put the cart before the horse, and often times with release dates that happens.
Reese went to explain they're not racing towards a release date:
The fact that Deadpool came out in February and did as well as it did, and you are seeing similarly the summer [movie season] start earlier in March, and movies succeed in October and so the date to us doesn't mean as much as it used to. I think the studio feels the same way. We just want to make the best movie possible and Deadpool will find an audience, we feel at this point.
Plenty of movies, notably some high-profile superhero movies in recent years, have rushed to a production start date without a workable script. Reynolds knows this firsthand, having starred in Green Lantern. Prioritizing a release date over a good script rarely appears to work, so a year after director Tim Miller's mega R-rated hit came out, it's good to see 20th Century Fox and all involved are still waiting for the right story to tell before moving full speed ahead on David Leitch's (Atomic Blonde) sequel.