Sequel Bits: 'Escape Plan 2,' 'World War Z 2,' 'Rush Hour 4,' And 'How To Train Your Dragon 3'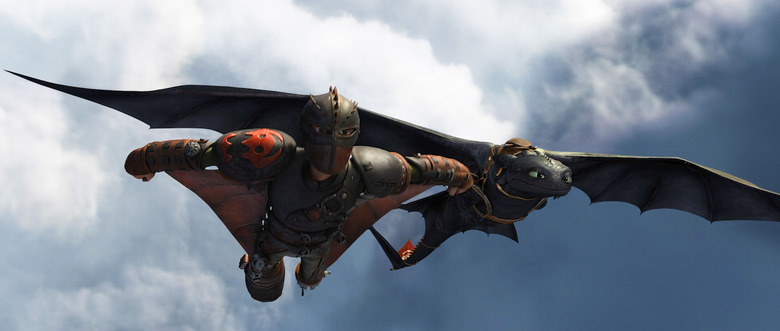 In this edition of sequel bits:
A new actor boards Escape Plan 2.
Producer David Ellison hopes that David Fincher will direct World War Z 2.
Director Brett Ratner comments on the status of Rush Hour 4.
Jay Baruchel is more than confident How to Train Your Dragon 3 will satisfy fans.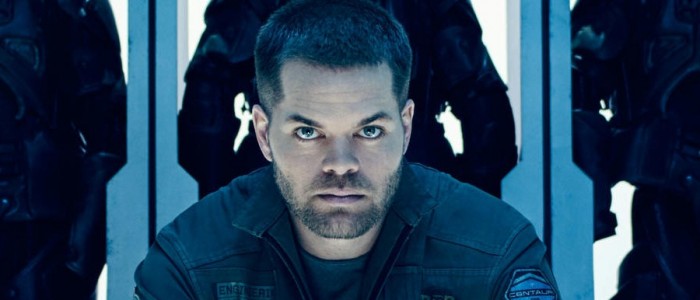 Principal photography is underway on Steven C. Miller's Escape Plan sequel, which stars Sylvester Stallone, not Arnold Schwarzenegger. Stallone is teaming up with Dave Bautista this time around for the prison break film, which Deadline learned will co-star Wes Chatham. Chatham had a role in The Hunger Games: Mocking Jay – Part I, and he's currently starring in Syfy's The Expanse, a show I always hear nothing but praise for these days.
Chatham's casting isn't the only news on the Escape Plan sequel front. Stallone took to Instagram to reveal the sequel's title, Escape Plan: Hades,. He also tossed out the idea of another sequel (via Birth.Movies.Death).
On location filming EXCAPE PLAN 2 HADES WITH Dave Bautista and Jesse Metcalfe ... The scene was interesting challenge and turned out great ... the film it really has a lot of energy and action Very glad to be part of it. I got a feeling they may be wanting to do a third one pretty soon... Count me in.@davebautista #Lions gate #EscapePlan2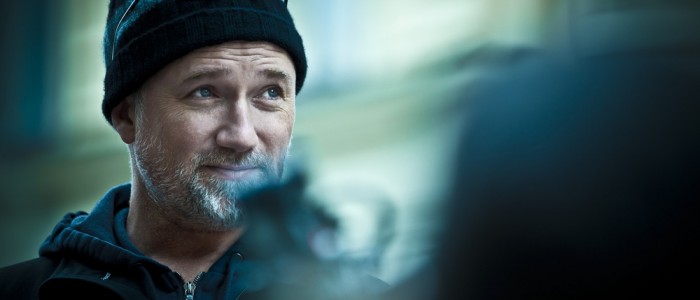 We last heard David Fincher is still interested in World War Z 2. The sequel's producer and the CEO of Skydance Media, David Ellison, recently told Collider he has "hope" he'll direct it:
There's a script that we're incredibly happy with, and it's just getting a couple of key deals closed... We hope [Fincher] makes the movie
Fincher reportedly wants to make a film not as costly as the loose adaptation of Max Brooks' book, which went over-budget and had extensive reshoots. It doesn't sound like The Social Network director wants to make a movie that's just another globetrotting zombie adventure for Gerry Lane (Pitt); he apparently wants to make a movie about a family simply trying to survive the new zombie world.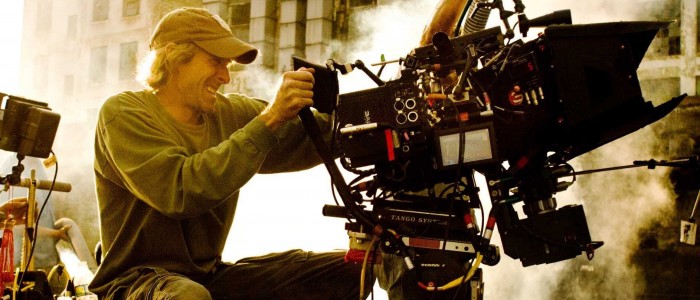 Almost a decade after the first and most enjoyable Transformers live-action film came out, Michael Bay is still blowing things up real good in the Hasbro universe. The next Bay-directed Transformers sequel, Transformers: The Last Knight, opens in theaters this June – a year before the Bumblebee movie is out and two years before Transformers 6 arrives.
As a reminder Bay's box-office juggernaut is on its way, the director posted a series of motion posters for the film on Twitter. Here's the one for Bumblebee:
Bumblebee's always got your back. #Transformers pic.twitter.com/emzVs9jbbd

— Michael Bay (@michaelbay) March 22, 2017
Unrelated to Transformers: The Last Night, but Bay and Fincher once worked in offices across from each other. "I always called his The Doom and Gloom Office because it was always dark," Bay told GQ.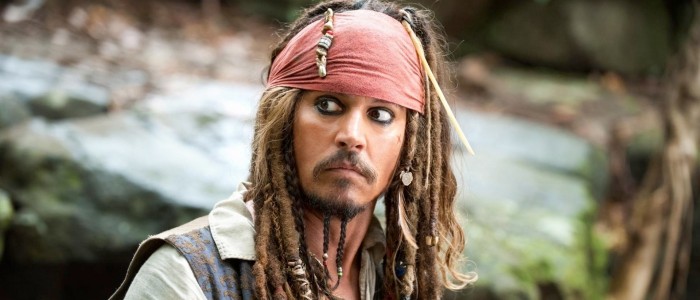 A few short weeks before Bay's next action opus comes out, Pirates of the Carribean: Dead Man Tell No Tales hits theaters on May 26. While the international poster was sensory overload, the German poster for Joachim Rønnin and Espen Sandberg's adventure film is much simpler and an improvement, although, at the end of the day, it's still two floating heads:
Soon after Pirates 5 comes out, I wouldn't mind seeing Javier Bardem play the hero in a popcorn movie. He's played so many villains already!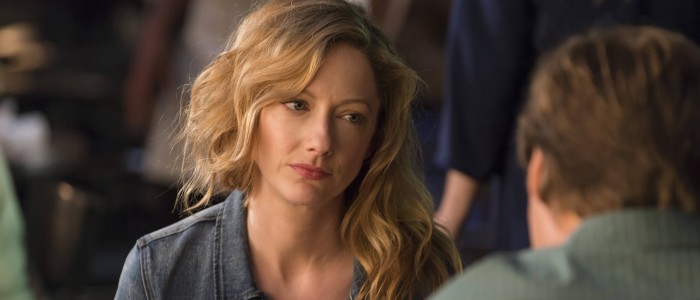 The great Judy Greer (The Descendants) doesn't have a substantial role in Jurassic World. She played Karen, the mother of Gray and Zach, who aren't confirmed to return in any capacity for J.A. Bayona's sequel. Since they're absent, Greer's involvement seems very unlikely. When the actress, who's in post-production on her directorial debut, was asked by Cinemablend whether she's in the untitled Jurassic World sequel, she replied: "Not as far as I know yet."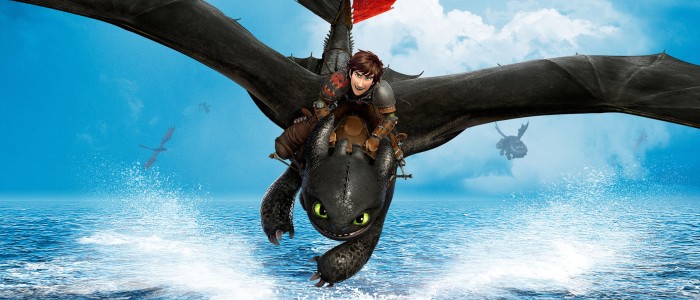 One actor we do know is returning for a big sequel is Jay Baruchel, who's voicing Hiccup again for Dean DeBlois' How to Train Your Dragon 3. The director behind this year's highly-anticipated Goon: The Last of the Enforcers has already done a few recording sessions for the sequel. Baruchel couldn't tell Joblo too much about the sequel, but he doesn't think anyone will be disappointed by what he sees as the strongest of the three stories:
I'm not allowed to say anything. This is what I'll say, and for whatever it's worth I do swear that this is not just promo nonsense, it's by far, the strongest of the stories (of the three). It's the movie that the series requires and deserves and it's the rightful third chapter or third act, I should say. I don't think anybody will be disappointed.
The sequel comes out March 1, 2019. It was originally scheduled to come out last summer before it got pushed to 2017, and then 2018, before finally landing on a date around the five-year anniversary mark of How to Train Your Dragon 2.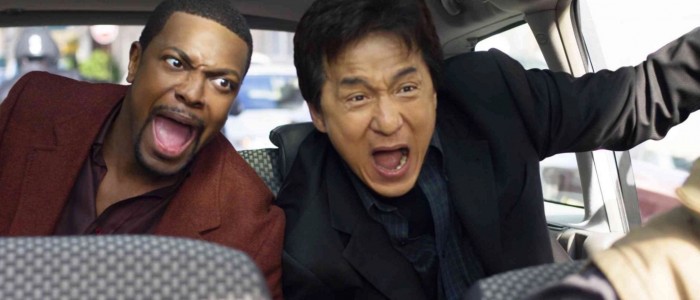 Director Brett Ratner is not a fan of Rotten Tomatoes. Not because most of his movies have low scores on the site, but partially for reducing movies down to a number. He recently told Entertainment Weekly it's "the worst thing that we have in today's movie culture is Rotten Tomatoes," for both fair and unfair reasons.
Ratner's thoughts, and Rotten Tomatoes' response, are worth reading, but he also shared that he thinks Rush Hour 4 is still a real possibility. "I think it will happen; we're talking to writers," he said. "We could call it Grumpy Old Rush Hour." Now and then Chan, Ratner, and Tucker express interest in returning to the Rush Hour franchise, which got off to a good start but ended things poorly with Rush Hour 3, which, as you probably all recall, co-starred filmmaker Roman Polanski.