'Justice League' Trailer: The Age Of Heroes Has Come Again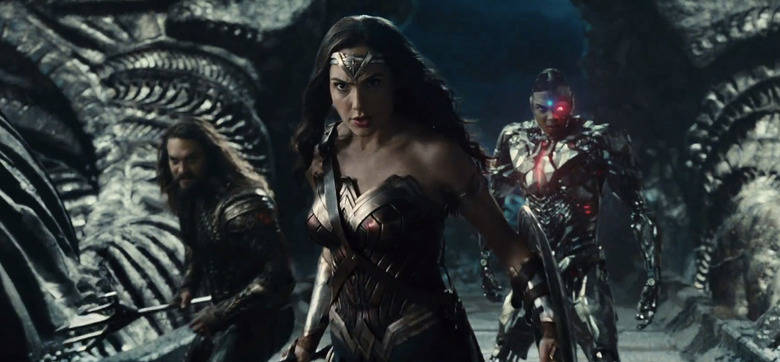 Following a barrage of new posters and trailer teasers, the new Justice League trailer is finally here.
Zack Snyder is back as director to bring DC Comics' biggest superheroes together as a team for the first time on the big screen. Though Superman (Henry Cavill) is still in the ground, we know at some point he'll be back to join the rest of the superhero squad. In the meantime, Batman (Ben Affleck), Wonder Woman (Gal Gadot), Aquaman (Jason Momoa), The Flash (Ezra Miller) and Cyborg (Ray Fisher) are left to face threats to the world themselves, and according to Bruce Wayne's Knightmare vision from Batman v Superman: Dawn of Justice, eventually that will include Superman himself.
But we're getting ahead of ourselves. Watch the new Justice League trailer after the jump.
New Justice League Trailer
Clearly Warner Bros. Pictures and DC Entertainment are trying to show that they don't have to be grimdark all the time by having some fun with this trailer. Some fans have been turned out by how dark and morose DC's superheroes have been, and while Suicide Squad showed that there is some fun to be have, it didn't have much of a coherent story to go along with it. Wonder Woman does seem to be a bright spot coming this summer, and now this new Justice League trailer gives me hope that the DC Expanded Universe can still work.
At the very least, we know that director Zack Snyder will deliver some astounding action, and when you're dealing with a team of superheroes, that's good news. Personally, I just hope that the story offers something that's a little more engaging this time after being disappointed with Batman v Superman: Dawn of Justice. If you're one of those fans who was satisfied with the superhero face-off, then you shouldn't have anything to be worried about.
Justice League will arrive in theaters this fall on November 17.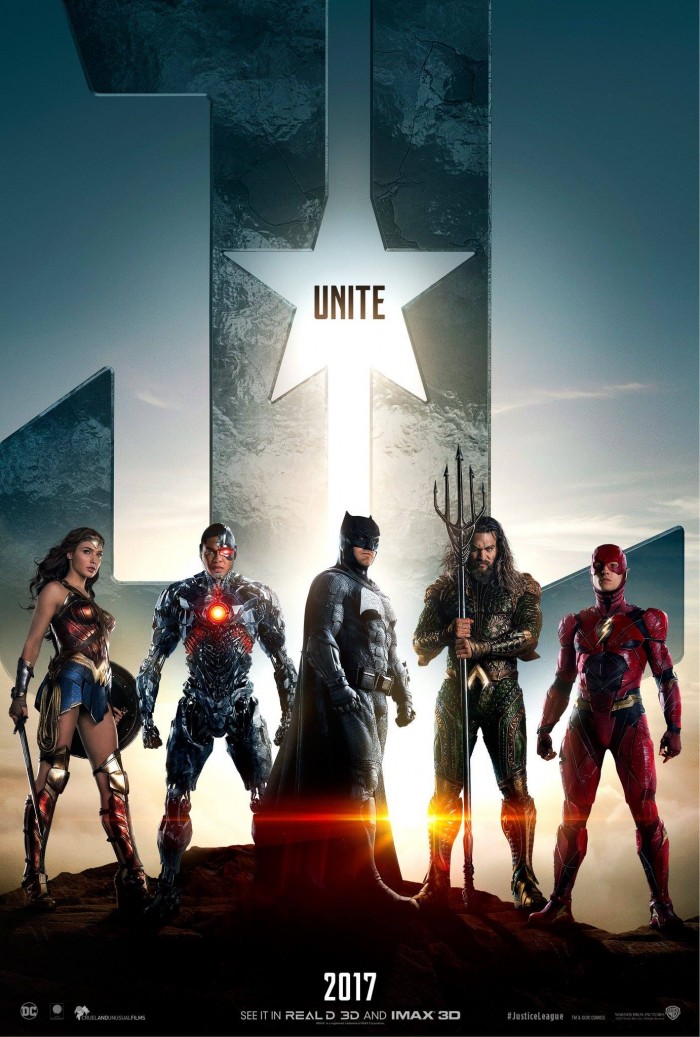 Fueled by his restored faith in humanity and inspired by Superman's selfless act, Bruce Wayne enlists the help of his newfound ally, Diana Prince, to face an even greater enemy. Together, Batman and Wonder Woman work quickly to find and recruit a team of metahumans to stand against this newly awakened threat. But despite the formation of this unprecedented league of heroes — Batman, Wonder Woman, Aquaman, Cyborg and The Flash -— it may already be too late to save the planet from an assault of catastrophic proportions.