Spidey Takes A Load Off In 'Spider-Man: Homecoming' Posters; Get A Look At His Homemade Suit In New Toy Pics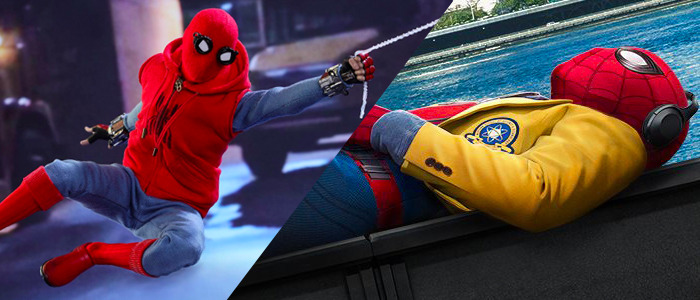 Looks like even our friendly neighborhood Spider-Man isn't above lying down on the job once in a while. Marvel Studios and Sony Pictures have just unveiled two new posters for Spider-Man: Homecoming, and one of them sees Tom Holland's web-slinger taking a break and listening to music as Avengers Tower looms in the background. We also have a look at some photos of a Spidey toy that gives us our best look yet at the primitive, homemade version of his costume he was rocking before Tony Stark hooked him up with a better suit. 
First up, let's see those two new Spider-Man Homecoming posters.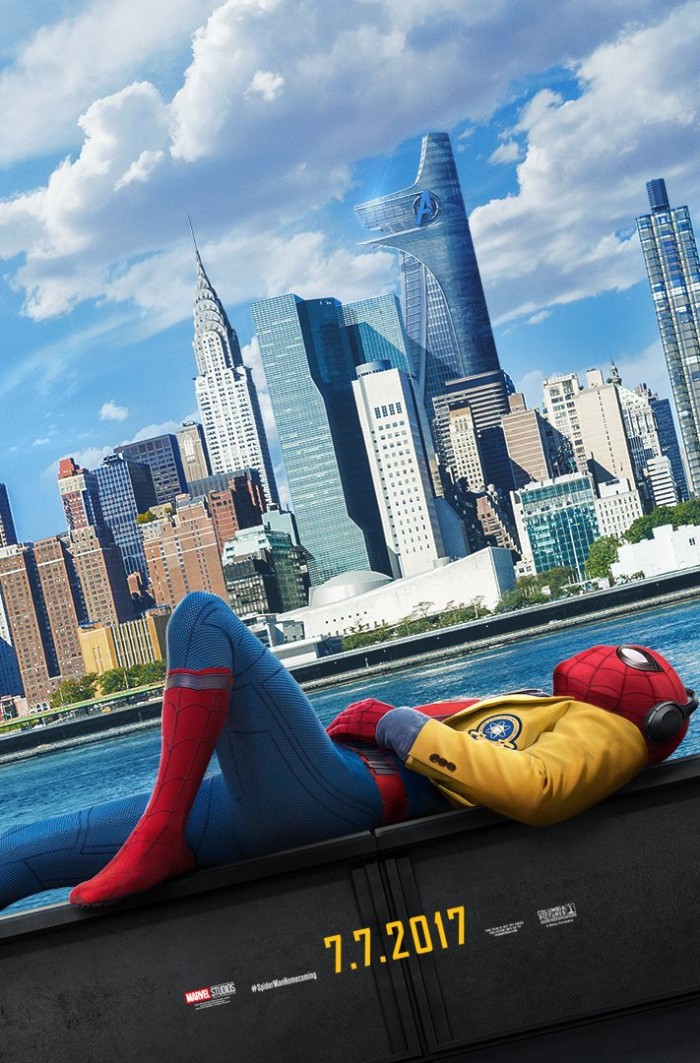 This is my favorite of the two. It's clearly emblematic of director Jon Watts' approach to this film, which is to make a Spider-Man movie that's less about stopping blue beams in the sky and more about Peter Parker's teenage life and the inherent conflict that's built into being a kid and a superhero at the same time. Does it make any sense that Spider-Man would be wearing some kind of science jacket and headphones over his suit as he lays out in public? Probably not – but again, I don't think this is meant to be taken literally. It's evocative and provides insight into the character; to me, those are two qualities of a great poster.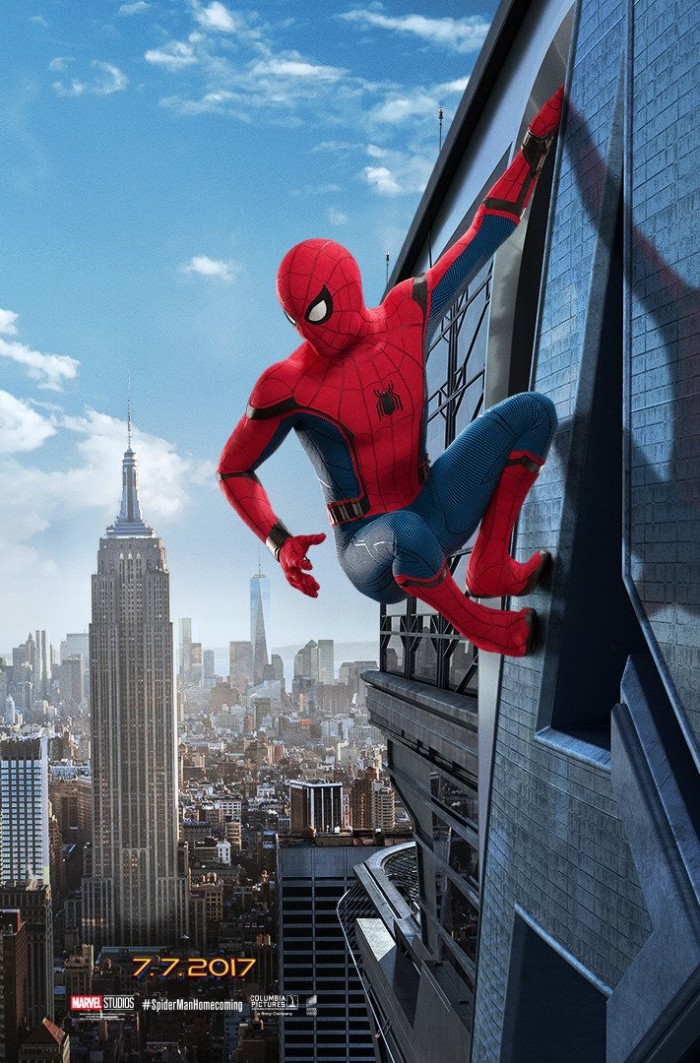 I was so busy noticing the inclusion of the One World Trade building in the back of the New York skyline that it took me a second to realize that Spidey is hanging off the "A" in the Avengers Tower right in the foreground of this image. We saw the tower in the distance in the first poster, but ol' web-head is getting up close and personal with it this time. My favorite part about this one is actually how well it shows off Spider-Man's suit: you can see tech lines running through the legs and the slick black wrist gauntlets web-shooters he was rocking in Captain America: Civil War.
Here's one more Spider-Man: Homecoming poster with Spidey hanging around, but this one looks illustrated: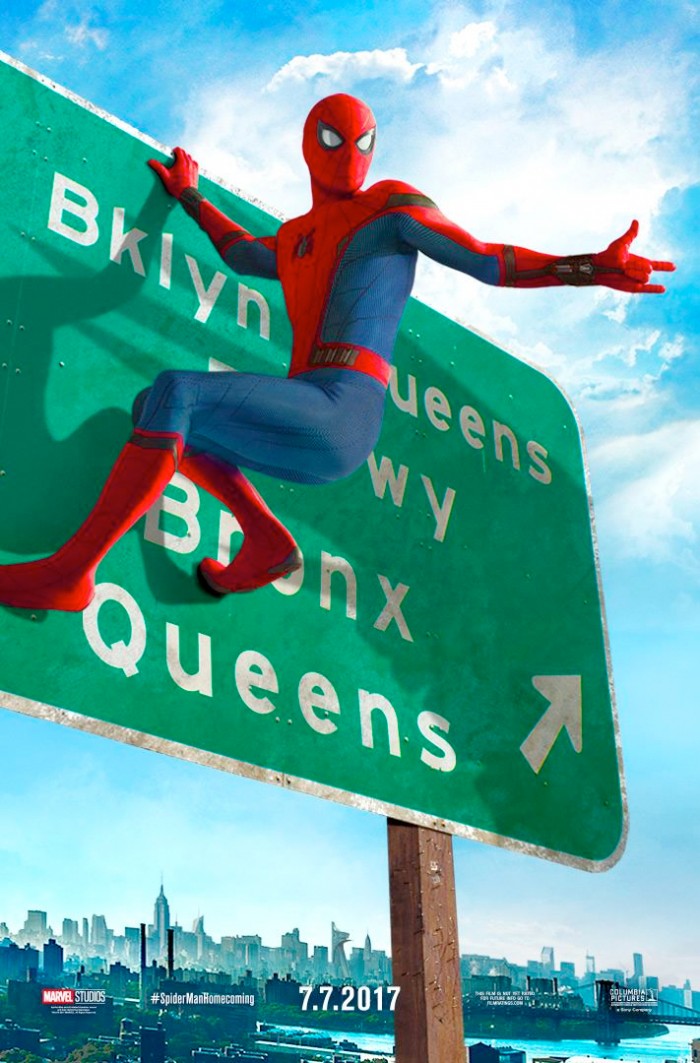 Speaking of his suit, some new photos from Hot Toys have surfaced (via Toy Ark) that give us our clearest look yet at Spidey's homemade suit. We saw a glimpse of Holland in this outfit in Civil War, and I'm guessing this costume may be part of a quick flashback sequence in Homecoming since we know that film won't harp on the origin of the character like many previous Spider-Man movies. Or they decided to make a highly detailed toy based on a design we literally saw for a few seconds.
You can see more toy photos on Hot Toys' Facebook page. Spider-Man: Homecoming swings into theaters on July 7, 2017.