The 'Barbie' Movie Loses Amy Schumer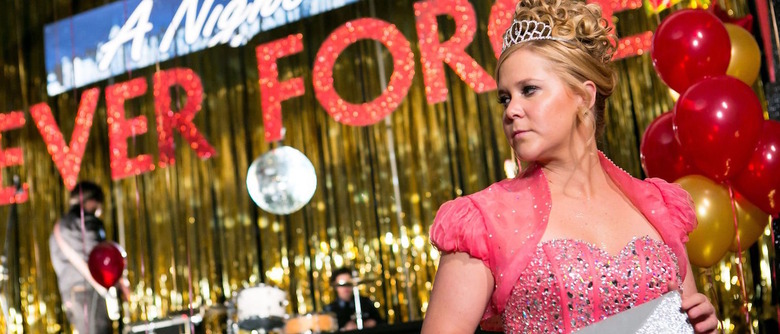 Late last year, comedian Amy Schumer, the star of Inside Amy Schumer, Trainwreck, and a number of stand-up comedy specials, was cast in a movie based on the ever-popular Barbie toy line. Now, it looks like the film is going to need to find a new leading lady, as Schumer has departed the film.
Variety has the news, which comes to them via a message from Schumer herself:
Sadly, I'm no longer able to commit to Barbie due to scheduling conflicts. The film has so much promise, and Sony and Mattel have been great partners. I'm bummed, but look forward to seeing Barbie on the big screen.
Those scheduling conflicts are being attributed to Schumer's press tour for the upcoming comedy Snatched, which bumps up against the production start date of June 23, 2017. According to Variety, any delay whatsoever would throw off merchandising plans already in-the-works from Mattel, the owners of the Barbie brand (who stand to make a whole lot more money than usual if this movie hits big). This means the movie has to hit its June 29, 2018 release date. Although there are a lot of moving parts here and we may not see the whole picture, this feels like a crystalized version of the problem so many people have with modern Hollywood – tie-in toys and a release date are being prioritized over the talented performer at the center of the project.
As you may remember from the original announcement, the Barbie movie would have begun in a land of "perfect" women, following Schumer's character as she's expelled into the real world for not fitting in with everyone else. Naturally, she soon learns that being unique is more important than being a rail-thin model. In its own way, this set-up is similar to The LEGO Movie, another unlikely family film whose very premise goes out of its way to bite the hand that feeds it.
Schumer, whose star has been on the rise for a few years now, did a polish on the screenplay before she left. It's unknown if the film will retain a similar tone (it's easy to imagine this film employing a cleaned-up version of Schumer's observational, feminist comedy) or undergo changes once a new lead is found. No director is currently attached.
While I'm certainly not the target audience for this movie, the thought of someone as funny as Schumer starring in a proudly feminist rebuttal of the incorrect messages the Barbie brand has been sending to young girls for years was nothing short of fascinating. Hopefully, Sony will find a director and a new leading lady willing to give this some bite. Hey, what does Jenny Slate's schedule look like?