Rotten Tomatoes Is The Destruction Of Hollywood, Says Director Of Bad Movies Brett Ratner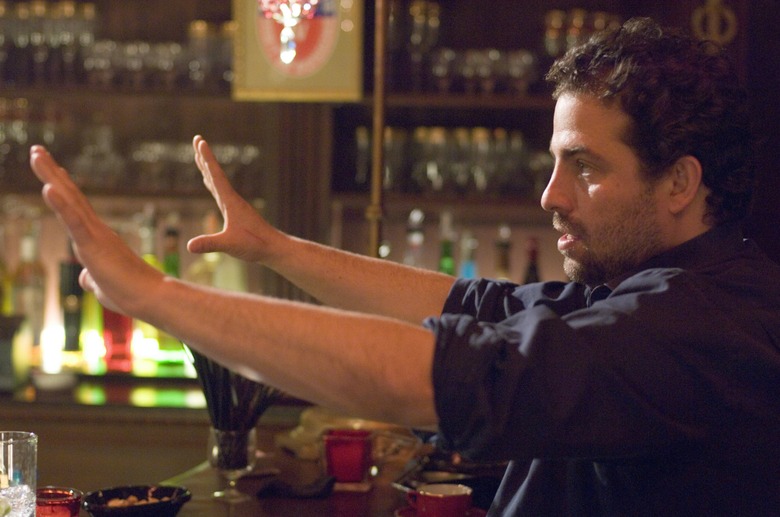 Director/producer Brett Ratner believes that the film review aggregation website Rotten Tomatoes is the worst thing we have in today's movie culture. Is Rotten Tomatoes to blame for the destruction of Hollywood's movie business as Ratner suggests? Of course not.
Ratner made the statements while speaking at the Sun Valley Film Festival last weekend, and EW relayed the following quote from that talk:
"The worst thing that we have in today's movie culture is Rotten Tomatoes. I think it's the destruction of our business. I have such respect and admiration for film criticism. When I was growing up film criticism was a real art. And there was intellect that went into that. And you would read Pauline's Kael's reviews, or some others, and that doesn't exist anymore. Now it's about a number. A compounded number of how many positives vs. negatives. Now it's about, 'What's your Rotten Tomatoes score?' And that's sad, because the Rotten Tomatoes score was so low on Batman v Superman I think it put a cloud over a movie that was incredibly successful. People don't realize what goes into making a movie like that. It's mind-blowing. It's just insane, it's hurting the business, it's getting people to not see a movie. In Middle America it's, 'Oh, it's a low Rotten Tomatoes score so I'm not going to go see it because it must suck.' But that number is an aggregate and one that nobody can figure out exactly what it means, and it's not always correct. I've seen some great movies with really abysmal Rotten Tomatoes scores. What's sad is film criticism has disappeared. It's really sad."
It makes sense that Ratner has ill feelings towards Rotten Tomatoes and modern day film critics, as his films usually score very low on the Tomatometer and tend to be bashed by the majority of critics. Let's take a look at the films he has directed:
Money Talks – 13%
Rush Hour – 60%
Family Man – 53%
Rush Hour 2 – 52%
Red Dragon – 69%
After the Sunset – 18%
X-Men: The Last Stand – 58%
Rush Hour 3 – 18%
New York, I Love You – 36%
Tower Heist – 67%
Movie 43 – 4%
Hercules – 40%
Of the 12 films that credit Ratner as director, only four of them scored "fresh" ratings on the Rotten Tomatoes Tomatometer. Remember, the Tomatometer is not an average review score, but a percentage of film critics who gave a positive review score on a film. To be considered fresh, a movie requires at least 60% of film critics to have liked the movie. As a director, Brett Ratner has an average Tomatometer score of 40%. Rotten Tomatoes? Maybe more like sour grapes. Ba-dum-tssh.
As a producer, Brett Ratner has a much better average. He has stuck mostly to documentaries like Catfish, I Knew It Was You: Rediscovering John Cazale, Woody Allen: A Documentary, Electric Boogaloo: The Wild, Untold Story of Cannon Films, and Night Will Fall. His production company RatPac co-finances a lot of films distributed by Warner Bros., like the Zack Snyder-directed Batman v Superman, which cost about $250 million to make and grossed nearly $900 million worldwide despite being considered a disappointment by fans (6.7 rating on IMDb) and critics (27 % score on Rotten Tomatoes).
Clearly, I think Ratner is wrong here. Maybe if filmmakers were making better quality movies, they wouldn't feel so let down by critics and review scores. I do believe there are plenty of great film critics working today in the internet space, providing excellent insight, analysis, and criticism of cinema. Rotten Tomatoes even offers a way to discover them, if you look beyond the numbers.
Look Beyond the Number
With all of that said, I do think Ratner has a kernel of a point here. Our society does put too much value on review scores, a Rotten Tomato review average, and even Internet Movie Database user ratings. A number score on a film review doesn't give you much insight at all – it's the review behind it that matters. Rotten Tomatoes issued the following statement in response to Ratner's comments, which I think sums up my thoughts on the matter:
"At Rotten Tomatoes, we completely agree that film criticism is valuable and important, and we're making it easier than it has ever been for fans to access potentially hundreds of professional reviews for a given film or TV show in one place. The Tomatometer score, which is the percentage of positive reviews published by professional critics, has become a useful decision-making tool for fans, but we believe it's just a starting point for them to begin discussing, debating and sharing their own opinions."
I think as a film lover, movie reviews and critics serve a couple of purposes. They can supply a recommendation – find a critic who has similar taste to you and consider their viewing advice. And then there's the analysis they provide, which is useful when you read a review after you've seen the film and want get a different perspective or possibly gain some insight about the movie. In both cases, I think looking beyond the review rating at the bottom of the published review is wise. Scrolling down just to see a score feels silly.
On the other hand, while I don't trust IMDb ratings, I have found that there is a 99% chance I will not like a movie if it doesn't at least have a 6.5 user rating on that service. I often check a user rating for older movies (newer films are usually in too much flux) before digging in deeper. A number is just one point of data to consider in the grand equation. I think to say that rating number averages from a well-cultivated group of experts in a field (and/or a huge sample of average users) should be thrown out completely is just plain stupid.