Brie Larson Will Play The First Female Presidential Candidate For Amazon Studios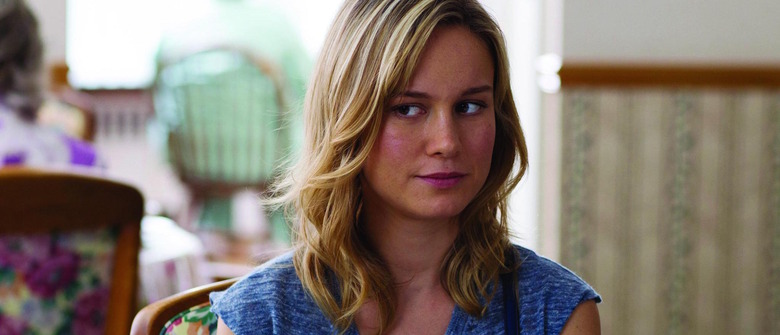 Brie Larson has fought all manner of villain, from her kidnapper in Room, to depression in Short Term 12, to the biggest beast of them all in Kong: Skull Island, and soon, supervillains in Captain Marvel.
Now, the Oscar-winning actress will be battling the political system in Amazon Studios' Victoria Woodhull, a film about the first female presidential candidate.
Larson will be producing and starring in a biopic based on the life of Victoria Woodhull, who ran for the White House in 1872, more than 40 years before women had the right to vote (via Deadline). Woodhull ultimately lost the race (obviously), but she paved the way for women's suffrage in the years to come.
Ben Kopit, who wrote the Warner Bros. film Libertine, will be penning the script. Whalerock Industries' Lloyd Braun and Andrew Mittman will be producing alongside Larson, while Anne Woodward will act as executive producer and Whalerock's John-Eric Capps as co-producer. Amazon's Julie Rappaport and Jules Claassen are overseeing with Capps.
Deadline provides a brief background of the Woodhull's story below:
Woodhull was a suffragist who became the first woman to run and be nominated for President of the United States in 1872, more than 40 years before women had the right to vote. She was a women's liberator, non-conformist, conniver, narcissist, politician, and rebel. Her con-artist father taught her and her sisters to channel spirits in front of crowds to bilk the superstitious. These skills formed the start for an ambitious climb that would bring Woodhull from rags to riches and back again.
This is the year of Larson, who is expanding her repertoire beyond the indie art films that won her acclaim and her first Oscar, upping her action ante by currently starring in Kong: Skull Island, and generating buzz for her role in the upcoming crime comedy Free Fire. She'll next be starring in Glass Castle alongside Naomi Watts, out later this year. Naturally, I'm most anticipating her turn in Captain Marvel in 2019, in which she makes her Marvel debut as the lead in the MCU's first solo female superhero movie (something I've been waiting for since Black Widow stole scenes in Avengers).
Aside from Kong, it seems like Larson is taking advantage of her rising star to headline female-led movies, especially ones that feature multifaceted and headstrong women. It's comforting to see the trend of buzzy actresses like Larson, or Margot Robbie, taking control in front of and behind the camera.
This is another big step for Amazon Studios too, which recently tasted victory at the Oscars when Manchester by the Sea took home two awards (for Best Actor and Best Original Screenplay). The subscriber-based service has made leaps and bounds as a new-age digital studio, throwing its weight behind theatrical releases and looking to shake up the entrenched Hollywood studio system.
The combination of Larson and Amazon is a fresh and exciting one, and the topic they're tackling of the first female White House candidate — especially after the election year that we've had — is sure to make for a must-see movie.