VOTD: Watch The 'Rogue One' Ending Lead Into 'Star Wars: A New Hope' Uninterrupted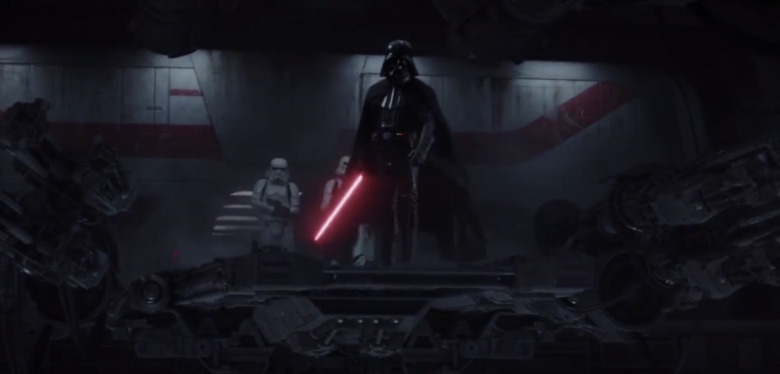 One of the most thrilling moments in Rogue One: A Star Wars Story is when you realize the ending of the movie is leading right up to the opening of Star Wars: A New Hope. There was something very exciting about seeing the moments that led to the chase that opened the movie which started it all, helped immensely by that added Darth Vader sequence.
The only problem with the Rogue One ending is that the credits roll, and if you felt the urge to watch A New Hope immediately, you had to wait until you got home. But now you can experience the seamless transition between the ending of Rogue One and the beginning of A New Hope thanks to an easy but inevitable mash-up of the two movies.
Watch the Rogue One ending lead into the opening of A New Hope below.
This is perhaps one of the easiest edits someone could have made, but even so, the transition between the two movies could maybe be a little smoother. The fade to black between the films feels a little clunky, though it's just cool to see how perfectly these movies fit together. Even those who were lukewarm on Rogue One as a whole found the climax to be truly riveting, and this sequence leading up to the opening moments of A New Hope were a big part of that.
Fans won't have to wait much longer to relive Rogue One in its entirety with the film available on digital download this Friday, March 24 (followed by a Blu-Ray/DVD release on April 4). We have some more stuff from our recent visit to Industrial Light & Magic coming later this week to coincide with the release of the movie, so stay tuned.