Sony Developing Spider-Man Spin-Off Centered On Black Cat And Silver Sable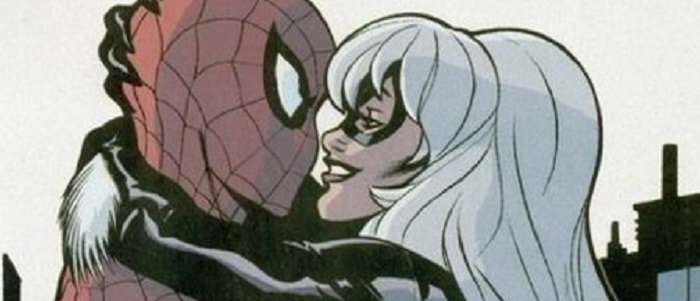 Last week, Sony announced that they were making a Venom movie. And now, it looks like they're trying to go all-in on the Spider-Man spin-off business, as a film centered on Black Cat and Silver Sable is on the way. The two characters, both adversaries and allies of Peter Parker depending on the storyline, represent the studio's desire to stay in the comic book movie business, even though their stable of characters is a bit limited.
And by "a bit limited," I really mean "How can we make this superhero movie business work with only one corner of a much larger universe?"
The news of the Black Cat and Silver Sable movies comes our way via The Hollywood Reporter, who report that Chris Yost is currently rewriting a screenplay penned by Westworld showrunner Lisa Joy. Yost will be familiar to comic book fans as the writer of many Marvel comics, but he is also credited on Thor: The Dark World and the upcoming Thor: Ragnarok. His extensive television credits include Star Wars Rebels and Avengers: Earth's Mightiest Heroes.
Yost has also written his fair share of Spider-Man comics, which makes him a solid fit for these characters. Silver Sable (real name: Silver Sablinova) is a professional soldier who hunts war criminals and is CEO of her own company. Black Cat (real name: Felicia Hardy) is a professional thief who sometimes allies herself with Spidey when a mutual enemy rears its ugly head. While these two characters don't have a direct connection in the comic book world, they are two of Spider-Man's more interesting allies and it's refreshing to see a major studio expressing interest in a comic book movie starring two female characters.
But like the Venom announcement, this news raises as many questions as answers. While the upcoming Spider-Man: Homecoming takes place in Marvel Cinematic Universe thanks to a special deal with Disney, it's not entirely clear if these spin-off movies will also be set in the MCU or how directly they'll be connected to Tom Holland's Peter Parker. THR notes that this movie will not be a direct offshoot of that film, but what would be the point if that's the case? Would audiences really care about Spider-Man characters who don't share the same world as Spider-Man? It's easy to imagine all of this Spider-Man spin-off movies attempting to ride Homecoming's coattails and exist without being explicit about which particularly universe they're set in. This could get weird.
However, it's important to remember that Sony was planning a whole slate of Spider-Man spin-offs to follow The Amazing Spider-Man 2 and those projects collapsed as soon as audiences rightfully rejected that movie. Could Spider-Man: Homecoming rejuvenate everything? Could Sony actually build their own superhero movie universe out of the Spidey corner of the Marvel world? We shall see.