'Deadpool 2' Is Sizing Up Michael Shannon For Cable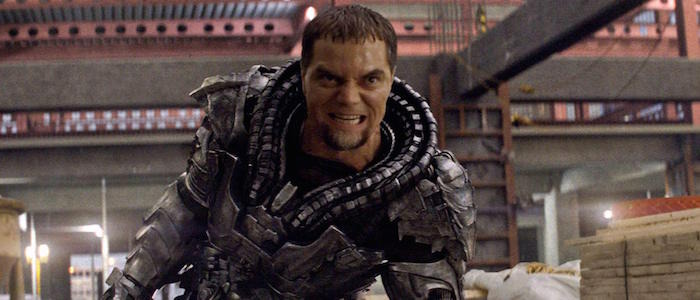 When you're looking for someone to play a grim, muscle-bound, super-powered soldier displaced from his dystopian alternate future timeline, you probably don't think about Michael Shannon. And yet, according to a new report, the two-time Oscar nominee, who is, you know, just one the finest actors currently drawing breath on the planet, is currently the frontrunner to play the stoic superhero Cable in Deadpool 2.
While this story sounds like it was cooked up in a comic book forum somewhere, it actually originates with The Hollywood Reporter. So while you should keep a little bit of salt on hand, there's probably some shred of truth here.
Shannon is the third actor to mentioned in connection with the role of Cable, following Kyle Chandler (who quickly dropped from contention after David Leitch replaced Tim Miller in the director's seat) and Stranger Things star David Harbour. Those are three very different actors with one thing in common: they're grizzled, middle-aged men with strong jawlines who are very good at playing characters who refuse to take shit from anyone.
In other words, they're all interesting picks for Cable, otherwise known as Nathan Summers, the son of Jean Grey and Scott "Cyclops" Summers who was raised in the future and returns to the present as a glowering war machine. I've never been the biggest fan of Cable on the page (I may be in the minority amongst comic fans there), but he's usually at his most effective when he's paired with Deadpool and gets to be the foil to Wade Wilson's immature antics. The character is a natural for Deadpool 2 and would presumably play a significant role in the X-Force movie that's also in development, as Cable is a regular on that team.
As for Shannon...well, the man is a national treasure. While he has comic book movie experience from playing General Zod in Man of Steel, he's a spellbinding performer with unforgettable roles in Take Shelter, Midnight Special, 99 Homes, and HBO's Boardwalk Empire. He's fresh off an Oscar nomination for Nocturnal Animals, and he has four movies lined up for 2017, including Guillermo del Toro's The Shape of Water.
And honestly, he's probably not going to play Cable.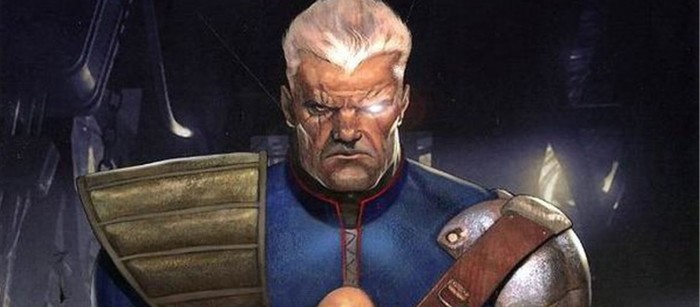 Don't Get Your Hopes Up
There are a few roadblocks standing in the way of Michael Shannon playing Cable.
Let's start with the practical one. As THR reports, Shannon has already signed on to star in Elizabeth Chomko's indie drama What They Had, which shoots this spring. Collider's Steven Weintraub, who first reported rumblings of Shannon's potential involvement, took to Twitter to say that Shannon's current schedule will not allow him to take on the part. He also acknowledged that this may have changed and that THR's sources may be more up to date. In any case, the language of the new report specified that Shannon is the studio's choice, not that he's accepted the part. It's also entirely possible that this news has been leaked to help push another actor into the role. It happens!
And that brings us to roadblock number two. Does Michael Shannon even want to commit to a franchise that will eat up years of his life? Sure, he was perfectly happy to take on General Zod, but he's not especially fond of superhero movies. Playing Cable would almost certainly mean committing to Deadpool 2 and to any X-Force movies, which would eat up a lot of time for an actor who seems to value being able to bounce between projects of all sizes, budget, and pedigrees. I won't put words in Shannon's mouth (maybe he is interested in a steady gig?), but it's easy to imagine him not wanting to get tied down to a movie franchise that could cost him the opportunity to keep on stretching his muscles in strange new directions with a wide variety of directors.
Which brings us to roadblock number three: the psychic waves I'm desperately firing out into the ether, hoping they'll keep this from happening. I really liked Deadpool, and I'm looking forward to seeing him interact with Cable in a future movie, but there are a lot of actors out there who could deliver an excellent Cable. However, there's only one Michael Shannon, and there are film roles out there that would benefit more from his touch than a tough guy in a superhero movie. In the time it takes him to play Cable, Shannon could appear in some other projects that will demand more from him. This is purely selfish: I want more Michael Shannon performances, and I want him able to do whatever the hell he wants with no obligations.
But if this does happen...well, he'd be a pretty good Cable. That's for sure. Deadpool 2 is set to open in 2018.