Disney Accused Of Stealing 'Zootopia' Idea From 'Total Recall' Writer, See The Evidence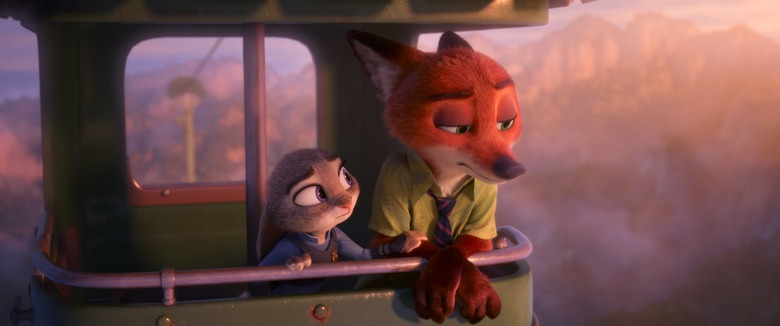 Zootopia may have taken home the big awards at the Oscars in February, but a new lawsuit is threatening the big bucks that Disney's animated hit took home at the box office.Total Recall screenwriter Gary L. Goldman has accused The Walt Disney Company of ripping off the story of Zootopia from a treatment that Goldman had pitched to Disney executives in 2000 and 2009, right down to the character designs, theme, plot and title, according to the complaint filed by Goldman's Esplanade Productions. But Disney is fighting back against the allegations.
Goldman's lawsuit, filed Wednesday in federal court, claims copyright infringement and breach of implied-in-fact contract over Zootopia, which won Best Animated Feature at the Academy Awards and raked in over $1 billion globally at the box office.
"The Disney Zootopia is substantially similar to the Goldman Zootopia," the 37-page complaint says, seeking a jury trial and unspecified damages. "They copied Goldman's themes, settings, plot, characters, and dialogue – some virtually verbatim." Goldman says he pitched the idea to Disney executives and even met with them on two separate occasions in 2000 and 2009. "They copied Goldman's title, Zootopia. They even copied Goldman's character designs and artwork," the filing said, providing the graphic below.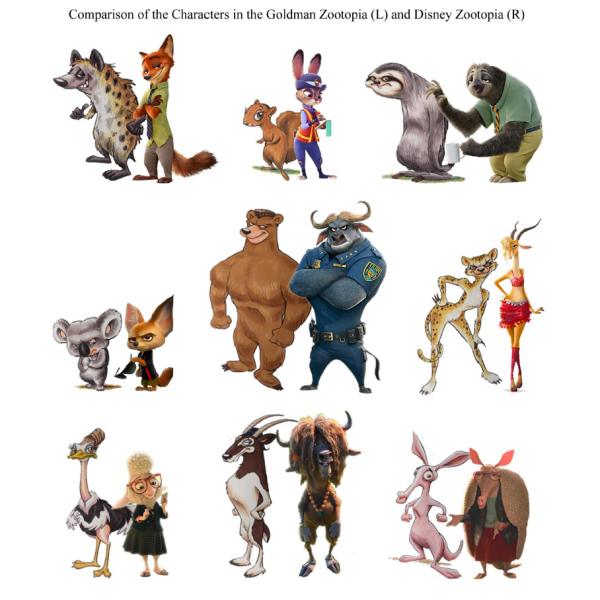 Disney slammed the lawsuit as completely false.
"Mr. Goldman's lawsuit is riddled with patently false allegations," a Disney spokesperson told Deadline. "It is an unprincipled attempt to lay claim to a successful film he didn't create, and we will vigorously defend against it in court."
The lawsuit filed on Goldman's behalf by Quinn Emanuel Urquhart & Sullivan, LLP doesn't name a particular figure, instead naming Walt Disney Company, Disney Enterprises, Inc, Walt Disney Pictures, ABC, Buena Vista Home Entertainment, Disney Consumer Products, Disney Book Group, Disney Shopping, Disney Store USA, Buena Vista Books, and Disney Consumer Products and Interactive Media as defendants.
The complaint states that it wants Disney to show Esplanade "all profits derived from their use of the Goldman Zootopia and their production, reproduction, preparation of derivative works based on, distribution, performance, and display of the Disney Zootopia or the Zootopia Merchandise in all media, from all sources, worldwide." Esplanade wants an injunction as well as monetary damages including of the punitive kind.
The damages would be huge in this case, as Zootopia was the fourth highest-grossing movie worldwide in 2016, taking in $1.024 billion to date.