Pixar's 'Lou' Teaser Poster: Someone Is Hidden In This Pile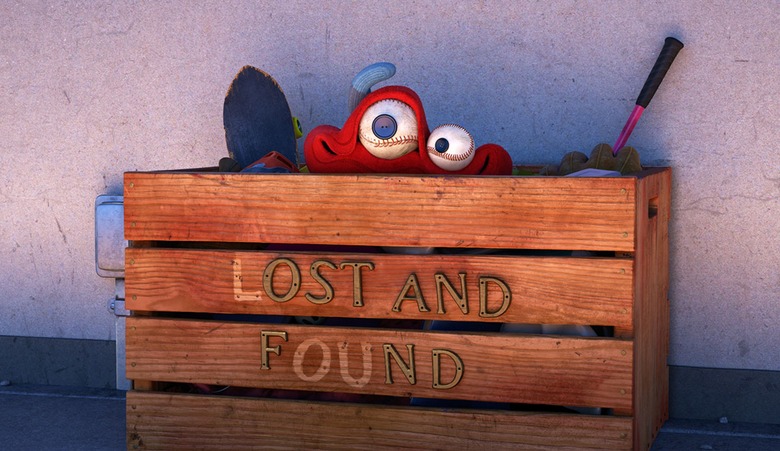 Of the 16 theatrical Pixar shorts released thus far, four have won the Academy Award for Best Animated Short Film, while another eight films have been nominated. The short films are often as good as the features they accompany, which is why we are always excited to see what's next.
Pixar will present their next animated short, Lou, in front of Cars 3 this summer. Disney has released an official poster to tease the short, which is about a monster who lives in a Lost and Found box. Check out the Lou poster below!
Pixar's Lou Poster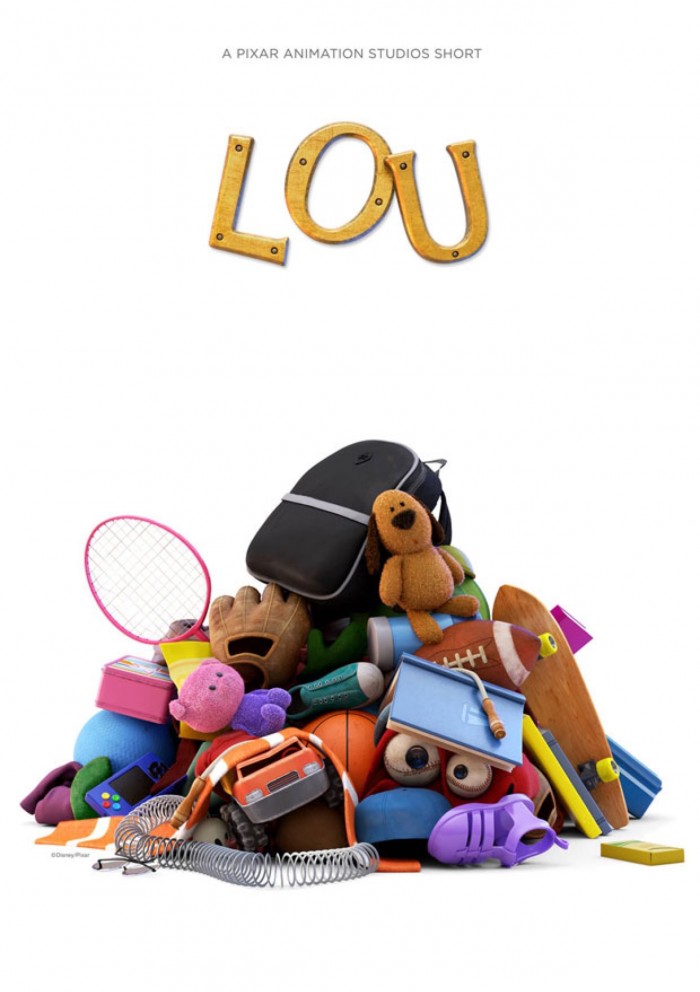 Lou premiered at SXSW on March 12, 2017, which is where the above poster also made debuted. I haven't seen any reactions from the festival, but I'm definitely more excited about this film than I am about the third installment of the Cars franchise.
This short is about an unseen monster who lives in a Lost and Found box (check out the image at the top of this post to see where he gets his name). He takes the form of a bright red hoodie and has baseballs and buttons for eyes. But just because he's a monster doesn't mean he's a bad guy. In fact, Lou has this cute little creature standing up to a playground bully named J.J. After seeing this kid take his classmates' stuff and destroying their beloved toys, Lou comes up with a plan to push back.
The original six-minute short is directed by Dave Mullins, who has been an animator at Pixar since Monsters, Inc. in 2001. Lou was inspired by his own childhood experiences moving around from school to school and he came up with the idea of a character who could hide in plain sight.
Pixar Animation Studios has released one image from Lou, which you can see at the top of this article. Before that, Pixar announced the short with a time-lapse sketch on Facebook. Lou plays with Cars 3, which opens June 16, 2017.