Multiple 'Ghostbusters' Movies Are Still In Development, Says Ivan Reitman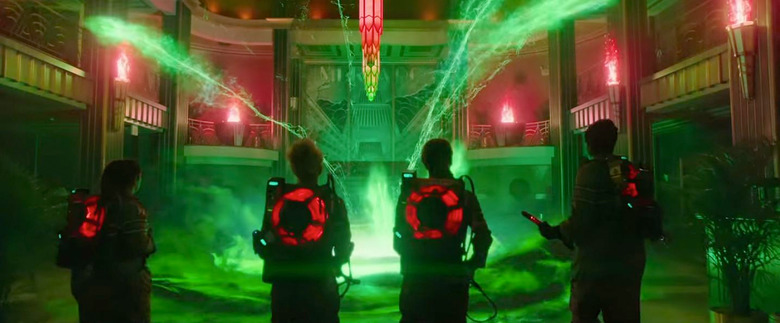 Paul Feig's Ghostbusters remake wasn't the resounding hit that Sony hoped it would be when it was released last year, and since then, the studio has been fairly quiet about a potential follow-up. But Ivan Reitman, the director of the original Ghostbusters film and a producer on the new film, has been tasked with keeping the Ghostbusters cinematic universe on track. And according to him, those plans are still in motion.
In an interview with io9 to promote a new Ghostbusters VR experience, Reitman expressed disappointment with the way last year's film was handled:
"We certainly would've loved to have a larger hit. But considering the last film was almost 30 years ago, it really did extremely well. I think the film cost too much, frankly, and that's the real issue. I personally had other points of view in terms of where the film should go and it was kind of a continuous conversation with Paul [Feig] about that. But Paul was the filmmaker on this one and he's a very talented director. I wanted to give him enough room to do the film he thought it should be."
I may be in the minority here, but I actually enjoyed the new Ghostbusters movies (Ed. note: Welcome to the club). Sure, it relied a little too much on callbacks to the original, but for the most part, I thought it was a funny, engaging return to that universe and an opportunity to see a talented cast work some magic on screen.
However, general audiences either didn't agree with me or didn't bother to see it at all, because the film only pulled in $229 million worldwide. With a reported budget of $144 million, that's a problem. Hollywood math can get a little shaky sometimes, but the general rule of thumb is that a film needs to double its budget in order to be profitable, because you have to factor in things like marketing costs that aren't listed in the publicly-revealed budget.
Despite the most recent film's middling response, Reitman is moving full steam ahead on more Ghostbusters films:
"We jumped into an animated film [after the last movie] and we are developing live-action films. I want to bring all these stories together as a universe that makes sense within itself. Part of my job right now is to do that."
As for when we might see that animated movie, Reitman is reportedly hoping to hit a 2019 or 2020 release date, but acknowledges that "It's hard to make an animated film," so he can't promise when it'll see the inside of a theater. But it sounds like a little box office disappointment isn't going to be enough to keep the Ghostbusters down.