Star Wars Bits: First Picture Of Luke Skywalker, 'The Last Jedi Updates,' And That Big 'Rebels' Episode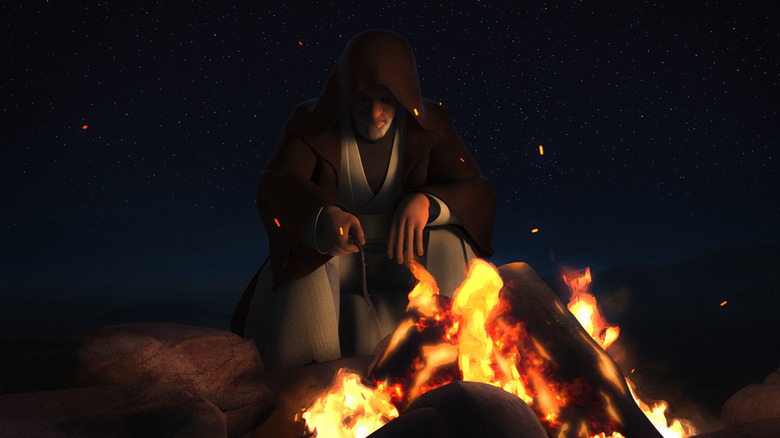 In this edition of Star Wars Bits:
The first picture ever taken of Luke Skywalker.
Executive producer Dave Filoni talks all about that episode of Star Wars Rebels.
A collection of updates on Star Wars: The Last Jedi.
Is Boba Fett plotting a left-field comeback?
A big group of Star Wars actors are heading to this year's Celebration.
The Han Solo movie is seeking 250 extras.
Frank Oz talks puppetry versus CGI.
Taken in Tunisia early morning Day #1 waiting for my 1st shot (emerging from home for robot auction)-Perhaps the very 1st #LukePic #SW pic.twitter.com/WMCGnWCotP

— Mark Hamill (@MarkHamill) March 18, 2017
Let's start with this blast from the past. Mark Hamill thinks this may be the first photograph ever taken of him in-character as Luke Skywalker and I'm certainly inclined to believe him.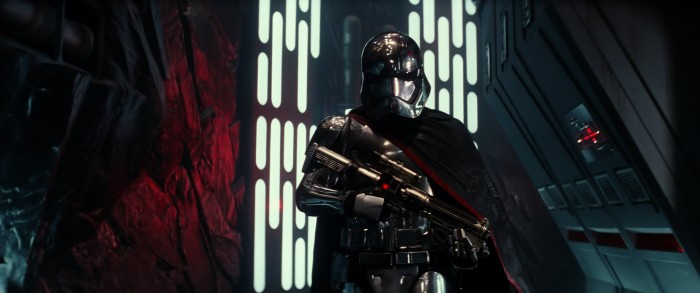 Making Star Wars revealed a tiny piece of news about Captain Phasma in Star Wars: The Last Jedi, quoting a source saying "You are going to love Captain Phasma's spear in The Last Jedi. She looks killer." Since Captain Phasma was criminally underused in Star Wars: The Force Awakens, the news that she has any kind of upgrade in Rian Johnson's new movie suggests that maybe she'll be something more than a cool set of armor this time around. Hopefully. The image of Phasma wielding a spear does recall the red-robed Imperial Guards from the original trilogy, but unlike those guys, maybe she'll actually get to see some combat.

Star Wars News Net claims to have spoken with someone familiar with the first teaser trailer for The Last Jedi and they say to look for the following shots:
There will be a shot of a large city of some sorts.
Also there will be what looks to be an important procession and a feast.
There is a ship which looks to be a new design or an X-Wing of sorts appearing above a blue planet at high speed. 
That's not much, but everyone is now wondering if that procession could be the funeral of the late Han Solo. In the meantime, a trailer can always change, so don't get too invested in these non-mysteries.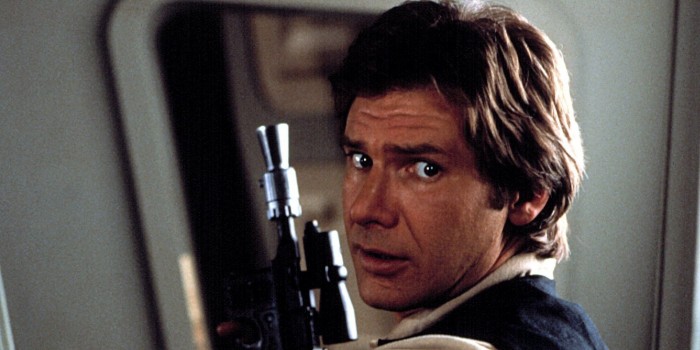 Speaking of upcoming Star Wars movies, that Han Solo spin-off project is about to shoot on the island of Fuerteventura for a scene that will require 250 extras. Making Star Wars speculates that it will be second unit work and probably not a major scene.
If you haven't caught up with the latest episode of Star Wars Rebels, titled "Twin Suns," know that it contains some major events that you probably don't want to know about in advance. So before you go any further, consider this a spoiler warning. Scroll down to the next entry and don't read this.
Speaking with io9, executive producer Dave Filoni spoke about the decision to kill Darth Maul, who perished at the hands of Obi-Wan Kenobi. Filoni emphasized that this decision was not made lightly, saying that it would simply be too much for Maul to still be alive during the events of the original trilogy. Here's Filoni on their second (and final) battle:
I felt strongly Obi-Wan, if he could help it, would really rather not kill Darth Maul. Obi-Wan is at a point, in my mind, where he's become rather enlightened. He's been in the desert discovering who he is, really evolving as a character. He's not that young brash kid that went into a fight with Maul out of anger for the fact his master was killed. It can't be that same situation this is so many years later. Maul, for his part, is pretty much hung up on that exact moment. That's where his life went wrong. He can't let it go.
There's a lot more to sort through at the link above. Interestingly, Filoni also revealed that Maul was originally going to be killed by Darth Vader last season.
If you want to delve further into the events of "Twin Suns," the new episode of Rebels Recon has got you covered.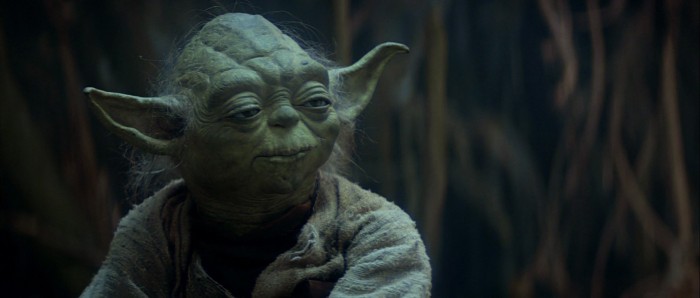 Screenrant caught up with the great Frank Oz, whose new movie, Muppet Guys Talking, just premiered at SXSW. Naturally, the man behind Miss Piggy and Yoda eventually talked about Star Wars and even defended the choice to make his ancient Jedi master a CGI character in later movies:
They're all just valid forms. There all just ways to get something onscreen that doesn't exist in real life. And they have their pros and cons. CG can mean total freedom of the camera, total freedom of the subject, the lighting, everything can be manipulated anyway you want. And that's a great strength. It's hard to animate characters with realistic movement. You've probably noticed that. That's why motion-capture came along. It helps to improve on what you can do as an animator to get realistic motion. But then on the other side of the coin, what we do is very crude and primitive. What the Muppets are very simple figures; they're not sophisticated. They're not complex, but they're really there. It really happens. You can touch 'em. You can interview them. And you can talk to them. You can shake hands, and it's really happening, whereas anything that's done digitally with animation never happened. It's not that one is better than the other. They're equal. For a given project, you might choose one medium over another...I don't see them as competitive. They're just tools, different tools to do the same kind of thing.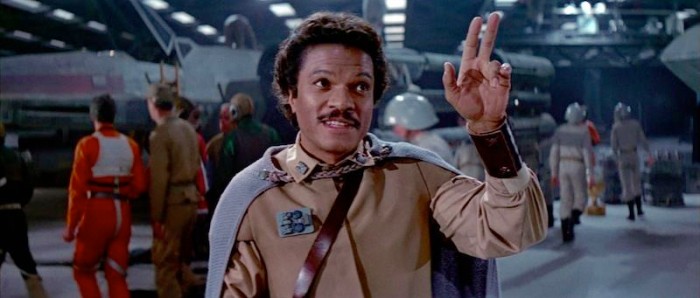 StarWars.com has announced that Billy Dee Williams, Alan Tudyk, Vanessa Marshall, and Matthew Wood will be attending this year's Star Wars Celebration. So if you want to get an autograph from Lando Calrissian, K-2SO, Hera Syndulla, and General Grievous, this is your chance. Riz Ahmed (Bodhi Rook) and Anthony Daniels (C-3PO) were revealed as guests in a later announcement.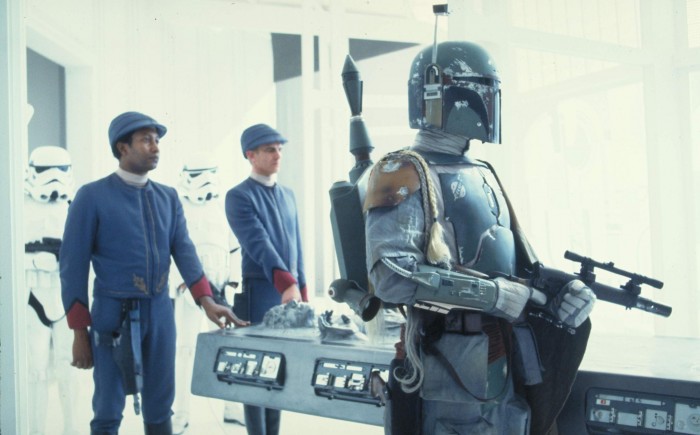 Chuck Wendig's Aftermath trilogy explores exactly what went down in the galaxy following the events of Return of the Jedi, but it also does its part to partially resurrect a popular character. Yes, Boba Fett is dead, but a new character named Cobb Vanth has found his armor and has decided to bring law and order to Tatooine. Star Wars News Net is wondering if this is way of setting up a future Boba Fett movie where the leader character is a bit more heroic and isn't a criminal bounty hunter. That certainly seems plausible.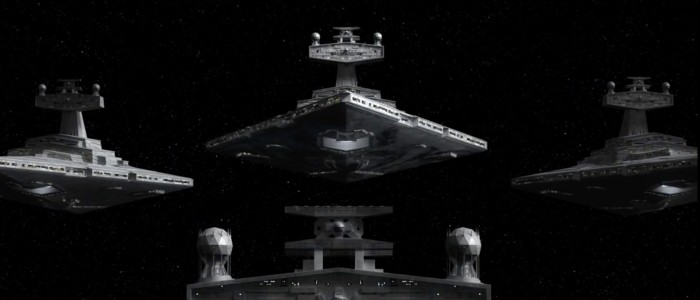 Disney Cruise lines are really doubling down on their Star Wars Day at Sea event, adding all kinds of new events, meet-and-greets, and merchandise. Pretty soon, guests will be able to meet Star Wars Rebels characters and watch Rogue One in the middle of the ocean.
Today I was admiring the ewoks and met Margo, who works in Tomorrowland and played Tokkat the ewok in Return of the Jedi! pic.twitter.com/EILYSBHDX1

— Jenny Nicholson (@JennyENicholson) March 15, 2017
Speaking of Disney and Star Wars, it seems that a veteran of the saga currently works at the "Happiest place on Earth."
Star Wars Explained, no stranger to doing a lot of heavy lifting on behalf of Star Wars fandom, has put together a video running down every single Jedi temple mentioned in series canon and legends.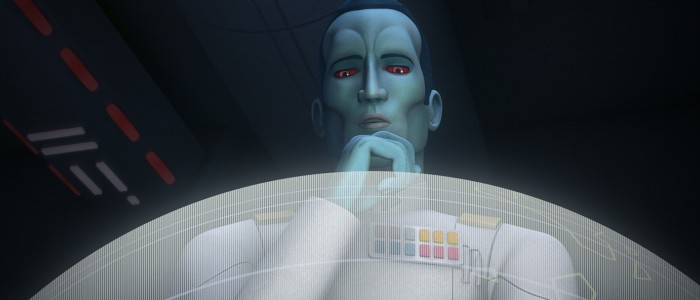 Let's wrap this up with some reading. USA Today has released the first excerpt from Timothy Zahn's upcoming novel Thrawn, which finds the title character having a meeting with Emperor Palpatine himself. If you want even more, The Daily Express has released a separate excerpt. Thrawn hits shelves on April 11, 2017.