'Rogue One' Behind-The-Scenes Clips Show The Making Of K-2SO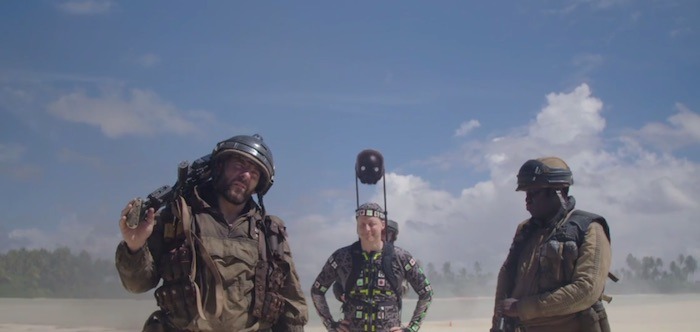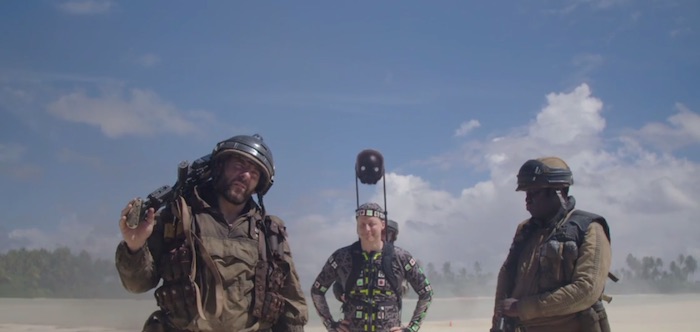 It's great to see how much fun the cast and crew of Rogue One: A Star War Story had making the film while the rest of us were left emotionally traumatized by the fate of its characters.
In anticipation of the Blu-ray release of the first Star Wars spin-off film, a steady stream of new material has been making its way online. First, there was yesterday's alternate endings, and today, there's a preview of two behind-the-scenes clips, focusing on K-2SO actor Alan Tudyk's struggles on set and the connectivity of Rogue One to the rest of the Star Wars universe.
The clips, released by USA Today, dive into the technical aspects of bringing Tudyk's K-2SO droid to life, as well as the design behind other droids and vehicles seen in the film, including the Imperial prisoner transport on Wobani.
The fan-favorite Imperial robot-turned-hero affectionately known as Kaytoo was created through performance capture by Tudyk, which often required him to leave his dignity off the set. The first clip shows the backpack rig that Tudyk would have to don when he wasn't able to wear the 13-inch stilts that helped mimic Kaytoo's towering height. The backpack rig, which came equipped with a cardboard cutout of K-2SO's face attached to the top, was what Tudyk calls "really rudimentary," to say the least.
"Diego said, 'Alan, it's amazing how little respect you have on set right now,'" Tudyk says in the video, laughing ashamedly at his low-tech K-2SO rig. Tudyk at least got to pay co-star Diego Luna back with the improvised slap in Rogue One.
The second clip "explores the deeper connections hidden in Rogue One." The preview showcases the puppetry of the droid at the beginning of the film (operated by the BB-8 team), as well as a look at the Imperial prisoner transport that first appeared in Revenge of the Sith. The clip also revealed that K-2SO was originally supposed to be a black protocol droid that looked more similar to C-3PO.
Rogue One: A Star Wars Story will be available on Digital HD starting March 24, 2017 and will be released on Blu-ray and DVD on April 4, 2017.