Colin Farrell To Play Oliver North In 'The Lobster' Director Yorgos Lanthimos' Amazon Series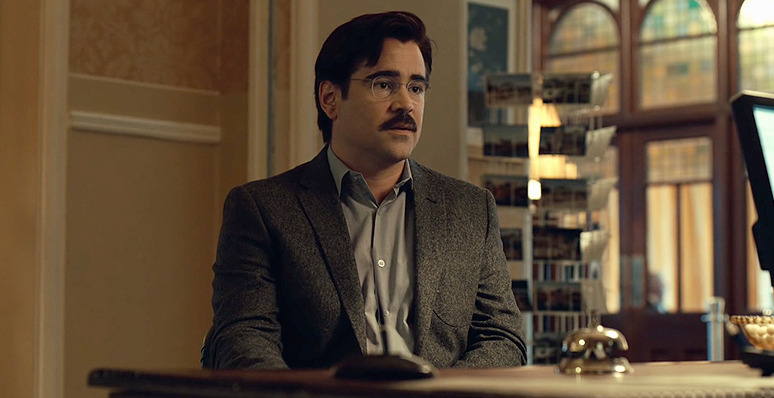 Actor Colin Farrell and director Yorgos Lanthimos know a good thing when they see it. After their previous collaboration had given us The Lobster, one of the best films of 2016, the two reunited for the upcoming The Killing of a Sacred Deer. Before we even see their next movie, news comes that Farrell will play Oliver North in Lanthimos' limited series in development at Amazon.
Below, learn more about the Colin Farell Amazon series.
According to Variety, the series, which Red Hour Films' Ben Stiller and Nicky Weinstock are executive producing, will focus on North's involvement in the Iran-Contra scandal. North was partially responsible for illegally selling weapons to Iran, with the profits going to the Contras in Nicaragua. The former Marine Lieutenant Colonel, who was awarded the Silver and Purple star and was the deputy director of the National Security Council, was cleared of the charges against him in 1990.
Enzo Mileti and Scott Wilson are writing the untitled miniseries. In a statement, Lanthimos, a bold and uncompromising director with a unique vision, describes the series as "quite different" compared to his features:
I'm really excited to be working with Colin again on something quite different to what we have done so far. I look forward to joining forces with Ben and Nicky, who had an excellent casting idea and saw the potential of the material early on and Amazon, who has embraced the project with great enthusiasm. It makes me very confident and excited to be working on a script which, although based on relatively recent history, feels very fresh and relevant to our times.
Amazon Studios' head of comedy, drama, and VR, Joe Lewis, added:
Great projects can stand out for the filmmaker, the talent, or the pure originality of the storytelling. Brilliant projects like this stand out by virtue of having all of those element. We're excited to be making stories with Yorgos, Colin, Ben, and Nicky from Enzo and Scott's incredible scripts.
Lewis isn't kidding. This Amazon series is stacked with talent, starting with Farrell and Lanthimos. The more we see those two working together, the better. With them involved in a series about Oliver North, who now hosts Fox News "War Stories With Oliver North," we can probably assume it won't be a dry depiction of a series of events from the 1980s. Before Farrell begins shooting Amazon's newly acquired drama, he'll film Dan Gilroy's Inner City. As for Lanthimos, he's currently busy working with Emma Stone on The Favourite.