'Star Wars Rebels' Season 3 Finale Trailer: Can The Rebels Stop Thrawn?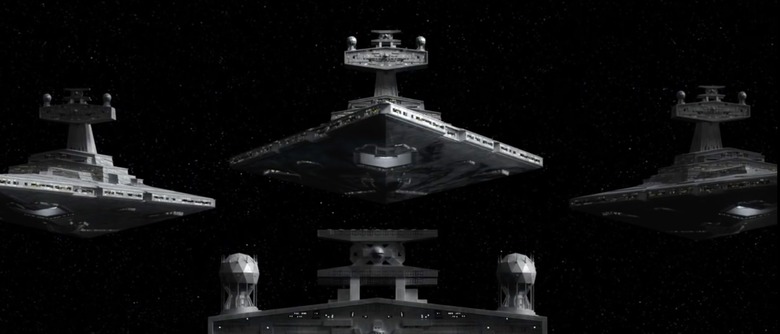 If you watched Star Wars Rebels over the weekend and didn't have the big canon-changing event at the core of the episode spoiled by the official Star Wars Twitter account on Saturday night like I was (really: f*** them), then congratulations! After the episode, Disney XD revealed a trailer for the Star Wars Rebels season 3 finale. Want to get a taste of what we can expect from next week's one-hour long event? Watch the Star Wars Rebels season 3 finale trailer below, before Twitter spoils it for you.
Star Wars Rebels Season Finale Trailer
The trailer is teasing a final showdown between Grand Admiral Thrawn and the Ghost crew. Of course, Thrawn has been playing this rebel group all season and series creator Dave Filoni has teased that this new adversary may be a bigger thorn in the side of the rebellion than the Inquisitors, who always seemed to get killed in each season finale.
Will the Star Wars Rebels season 3 finale offer more of an Empire Strikes Back-style ending? I'm skeptical. We already know that Star Wars Rebels is returning for a fourth season, so if Thrawn's reign ends here, Filoni will have to introduce a new threat to keep the Rebels busy for what may very well be the final season of this Star Wars animated series.
The trailer shows us some cool action with our heroes in space suits, something we don't normally see in the Star Wars galaxy. We also see them come face-to-face with a group of AT-ATs and a massive swarm of Star Destroyers.
Disney XD has released the following two plot synopsis for the "Zero Hour" two episode event:
Part One: In final preparations for their attack on Lothal, Phoenix Squadron's plans are disrupted when Grand Admiral Thrawn discovers their location.
Part Two: Trapped on Atollon with the rebel base under siege, Hera and Kanan fight to keep the squadron alive, as Ezra attempts to rally help from an unexpected source.
The Star Wars Rebels season 3 finale airs on Saturday, March 25, 2017. And be warned: stay away from that @StarWars Twitter account unless you're watching live.