'Black Panther' Is Like 'Game Of Thrones,' Says Actor Daniel Kaluuya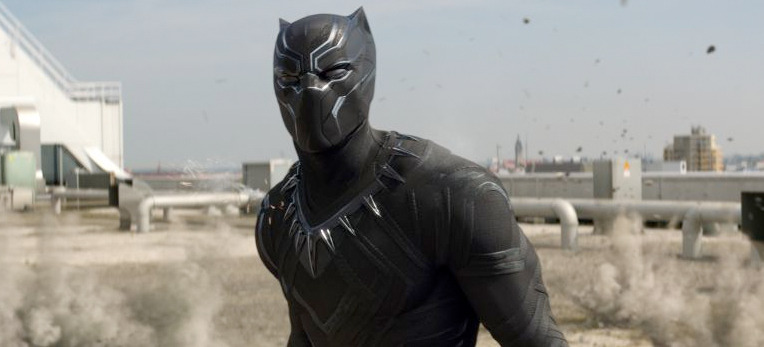 As if we couldn't be more excited for Black Panther, we've been reminded that Daniel Kaluuya is part of its star-studded cast. And the Get Out star already has high praise for the newest Marvel Studios film, comparing it to a certain beloved HBO series.
In an interview with GQ, Kaluuya excitedly gushed about the epic scope of the Ryan Coogler-helmed film, comparing it to the current pinnacle of mythic storytelling, Game of Thrones.
"This is an African blockbuster, bruv. This is like Game of Thrones. This is crazy. And Ryan Coogler is just, man dem. He's like us! He's a normal dude, in a Golden State hat and a Tupac T-shirt directing the whole set. It's the most beautiful thing to see."
Kaluuya doesn't elaborate further on how Black Panther is like the HBO fantasy series, but considering the sprawling, lush concept art we've seen, and the unquestionably talented cast – including Chadwick Boseman, Michael B. Jordan, Lupita Nyong'o, Danai Gurira, Angela Bassett, Forrest Whitaker, Martin Freeman and Andy Serkis – we wouldn't doubt his words.
Coogler, in addition to directing, is behind the screenplay as well, so Black Panther is sure to be firmly his vision. It's assuring to know that he has such sway behind it, as his last films, Creed and Fruitvale Station, were critically acclaimed movies that gave unique perspectives on the black experience – something that Black Panther, Marvel's first solo black superhero movie, has a lot of investment in. Neither Creed nor Fruitvale Station were made on quite the scale that Black Panther promises to be, but they were both electric movies that cemented Coogler's rising star.
Black Panther will be set after the events of Captain America: Civil War, nearly exclusively in the advanced African nation of Wakanda, where T'Challa (Boseman) is meant to take his place as king. We got a glimpse of Wakanda at the tail end of Civil War, but didn't see much beyond the sleek medical building in which Bucky Barnes gets housed, and the towering panther statues that mark the isolated nation. But many forget that Wakanda was first teased in Avengers: Age of Ultron, when Ultron, Scarlet Witch and Quicksilver accosted Serkis' villainous Ulysses Klaw for vibranium (the metal that makes up T'Challa's suit and Captain America's shield) to create Ultron's new body.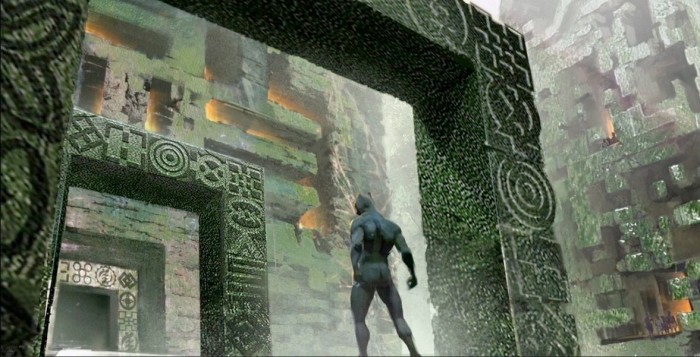 How Will Black Panther Be Like Game of Thrones?
So back to Kaluuya's remarks: Game of Thrones implies swords and sandals right? Political intrigue and backstabbing? Or at least some mythological creatures? Kaluuya may be referring to the grand scale of the movie – an "African blockbuster" he calls it – and that's probably more along the lines of what Black Panther will be. As far as I know, Wakandans don't use swords – they're supposedly more technologically advanced than many Western nations – though they may use some form of advanced weaponry. As for the political intrigue and backstabbing, that's something we're likely to see considering our main character T'Challa is a king at the beginning of his rule – though let's hope the intrigue doesn't amount to some of Game of Thrones' more problematic, sexually-charged incidences.
Either way, it's exciting for a blockbuster superhero movie to be helmed by an African-American director and a majority-black cast, which is the aspect that Kaluuya seems to be exalting in the GQ interview. As Kaluuya says, "It's the most beautiful thing to see."
Black Panther is set to hit theaters February 16, 2018.