'The Dark Tower' Reveals Itself In First Teaser Poster Unveiled By Stephen King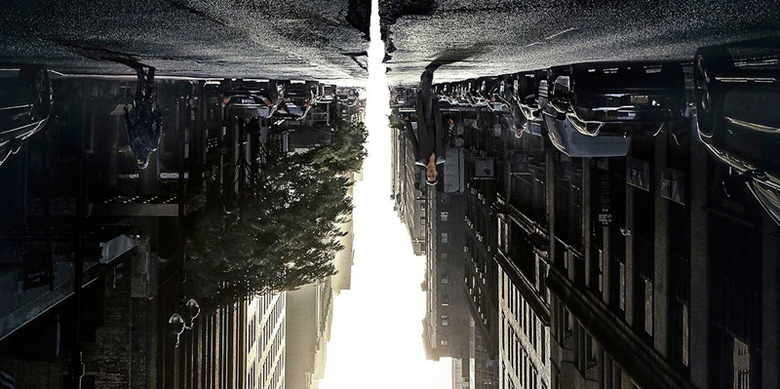 Stephen King fans have been anxiously awaiting the arrival of the first trailer for the adaptation of the author's book series The Dark Tower from Columbia Pictures and MRC. It sounds like they won't have to wait much longer though, because Stephen King just released the first teaser poster for the film.
The Dark Tower teaser poster seems like a pretty simple piece of marketing at first, using juxtaposing images of Idris Elba as The Gunslinger, Roland Deschain, and Tom Taylor as Jake Chambers opposite an image of Matthew McConaughey as The Man in Black, the silhouette created by the buildings around them should reveal an image familiar to fans of the books.
Check out The Dark Tower teaser poster after the jump.
Here's The Dark Tower teaser poster that Stephen King revealed on Facebook: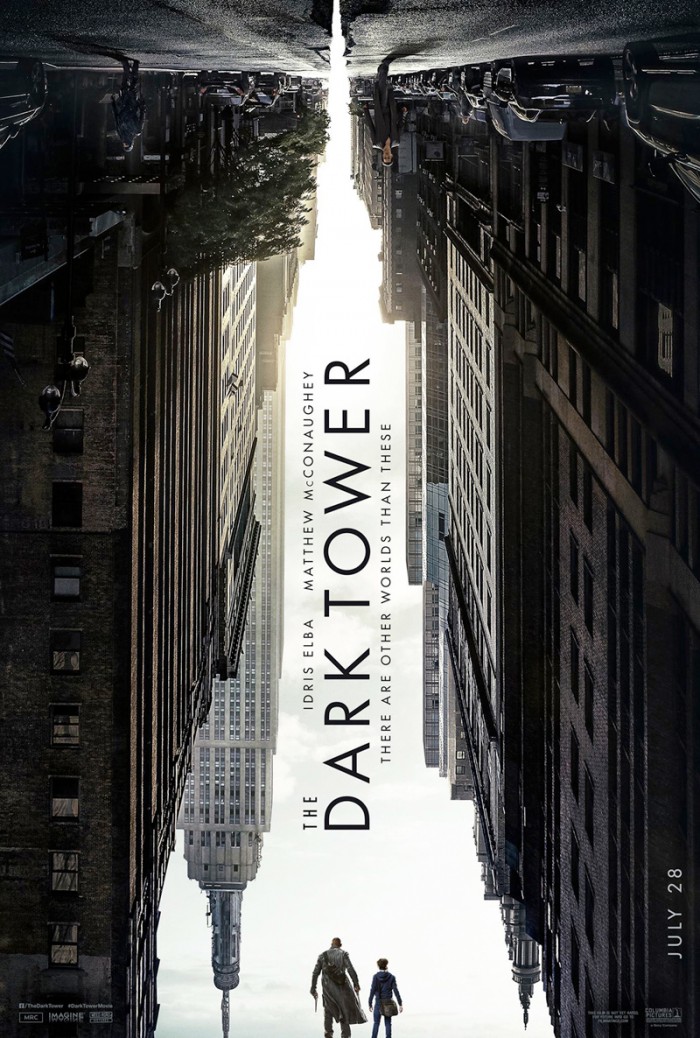 The buildings that look like New York City could be Lud, a post-apocalyptic city in Mid-World that shares plenty of similarities with The Big Apple. Since that location only appears in the third book in Stephen King's series, that would be a clear indication of how bits of all the books are being lumped into this film adaptation. But those buildings don't look ruined enough to be a post-apocalyptic version of the city, so that might not be the case.
But as we said, what's important is the image that is made by the buildings on this poster, because the edges of the buildings combine to form a silhouette of The Dark Tower that Roland Deschain is in search of. If you're not a dedicated fan of The Dark Tower, here's a synopsis to help explain things for you:
The Dark Tower series tells the story of Roland Deschain, Mid-World's last gunslinger, who is traveling southeast across Mid-World's post-apocalyptic landscape, searching for the powerful but elusive magical edifice known as The Dark Tower. Located in the fey region of End-World, amid a sea of singing red roses, the Dark Tower is the nexus point of the time-space continuum.  It is the heart of all worlds, but it is also under threat. Someone, or something, is using the evil technology of the Great Old Ones to destroy it.
The film is being directed by Nikolaj Arcel (A Royal Affair) and has a supporting cast that includes Abbey Lee (Mad Max: Fury Road, The Neon Demon) as Tirana; Fran Kranz (The Cabin in the Woods) as Pimli, the right hand man of Randall Flagg; Jackie Earle Haley (Watchmen, A Nightmare on Elm Street); Katheryn Winnick (Vikings) and Claudia Kiim (Avengers: Age of Ultron).
The arrival of this trailer means that a trailer shouldn't be far behind, so just be patient a little while longer. Otherwise, The Dark Tower hits theaters this summer on July 28.