Alicia Vikander Joins 'Freakshift' (And It's Time For You To Get On The Ben Wheatley Hype Train)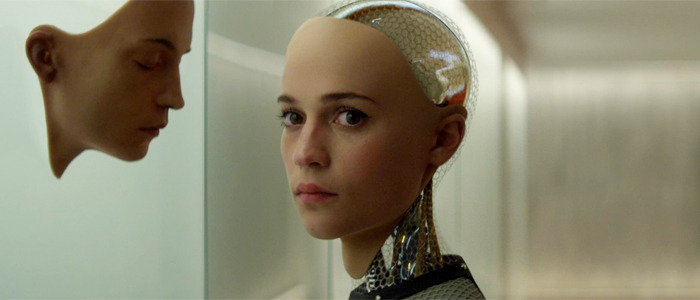 The news here is that uber-talented Oscar-winner Alicia Vikander will headline the cast of Freakshift, a monster movie that was originally announced back in 2012. The other way to look at that news is that director Ben Wheatley, one of the most inventive and thrilling people making movies on the planet at the moment, has landed a high-profile leading lady for his next genre outing. With Wheatley feeling like he's on the verge of a genuine mainstream breakthrough and Vikander's star rapidly on the rise, this feels like the perfect combination of talent for a movie that sounds very promising.
According to Deadline, Vikander will take on the lead role in Freakshift, which they describe as "an all-guns-blazing action thriller about a band of misfits who hunt down and kill nocturnal underground monsters." Wheatley co-wrote the screenplay with his frequent collaborator (and wife), Amy Jump, who has co-written and/or edited his past five movies. They've quickly established themselves as a dream team and Vikander, who took home an Academy Award for The Danish Girl and gave one of 2015's best performances in Ex Machina, feels like quite the catch.
Nothing is set in stone, but Freakshift is looking to begin filming in August, shortly after Vikander wraps filming on the new Tomb Raider movie and a few months after Wheatley's next movie, Free Fire, his theaters. Although anything can happen, it's entirely reasonable to imagine Freakshift following the path of Wheatley's past projects and hitting the festival scene in late 2018.
And because I'm predictable, Freakshift will be one of my most anticipated movies of whatever year it ends up coming out. Considering his knack for casting incredible character actors in supporting roles, I eagerly await to see which monster hunters end up surrounding Vikander. Surely one of them will be played by Wheatley regular Michael Smiley.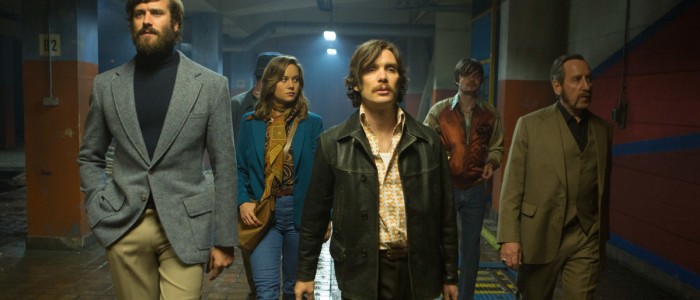 Is Ben Wheatley About to Break Out?
Stand with me in a room for longer than five minutes and I'll eventually start talking about the work of Ben Wheatley, a filmmaker who has consistently blown me away with his nerve, range, and willingness to go there. His 2009 debut, Down Terrace, is a fantastic little crime drama, but it is 2011's Kill List that truly bowled me over. Intentionally vague and wholly terrifying, Kill List feels like a forgotten slice of old "weird fiction," dressed up in modern clothes and smuggled into theaters disguised as a hitman drama. It's the best horror movie of the millennium thus far.
And Wheatley has continued to zig and zag in unexpected directions. 2012's Sightseers is a vicious and bleak comedy that is as hilarious as it is gory. 2013's A Field in England is a hallucinatory journey that is frustrating by design but worth the effort. 2015's High-Rise proved divisive, but you'd be hard-pressed to find a more compelling, uncomfortable, and on-point howl at the modern world.
That brings us to right now and to Free Fire, Wheatley's newest and most accessible film. A feature-length shootout between two incompetent gangs of criminals, it puts his pitch-black sensibilities on full display while embedding them in a straightforward, hilarious, and action-packed movie. And with actors like Brie Larson, Sharlto Copley, Armie Hammer, and Cillian Murphy playing the leads (alongside an impressive line-up of supporting players), it's easily his most star-studded ensemble. It's not clear if Free Fire will be a box office success when it hits North American theaters next month, but it's easily one of the most entertaining movies you'll see all year. If the audiences that made Inglourious Basterds and Django Unchained big hits for Quentin Tarantino find it, it could be huge.
With that in mind, let's turn our attention to Freakshift. A recognizable star in the lead? A premise that you can easily sell to average moviegoers? Is Ben Wheatley, one of the best minds in off-center genre cinema right now, preparing to launch himself into the mainstream? Maybe. Perhaps. At the very least, Free Figure suggests that a "mainstream" Wheatley film would still be his voice through and through and let's face it, the mainstream could use a regular kick in the ass every now and again.
In the meantime, watch Wheatley's short from The ABCs of Death, a first-person vampire tale, and imagine him making a full-on monster-hunting movie. Bring on Freakshift.