Coming To America 2: Is Eddie Murphy Really Writing A Sequel?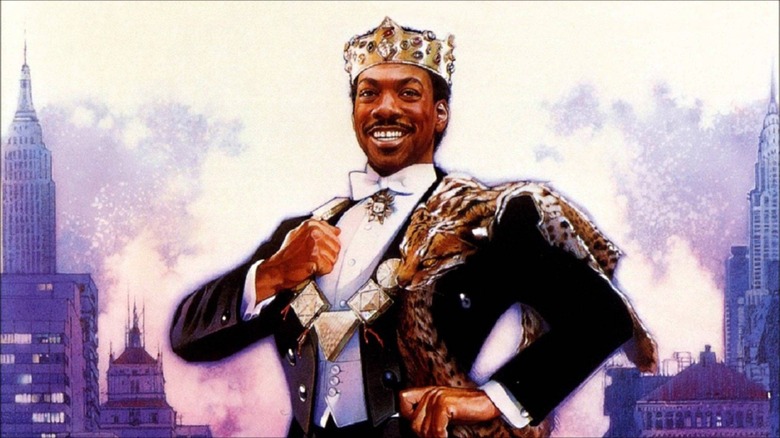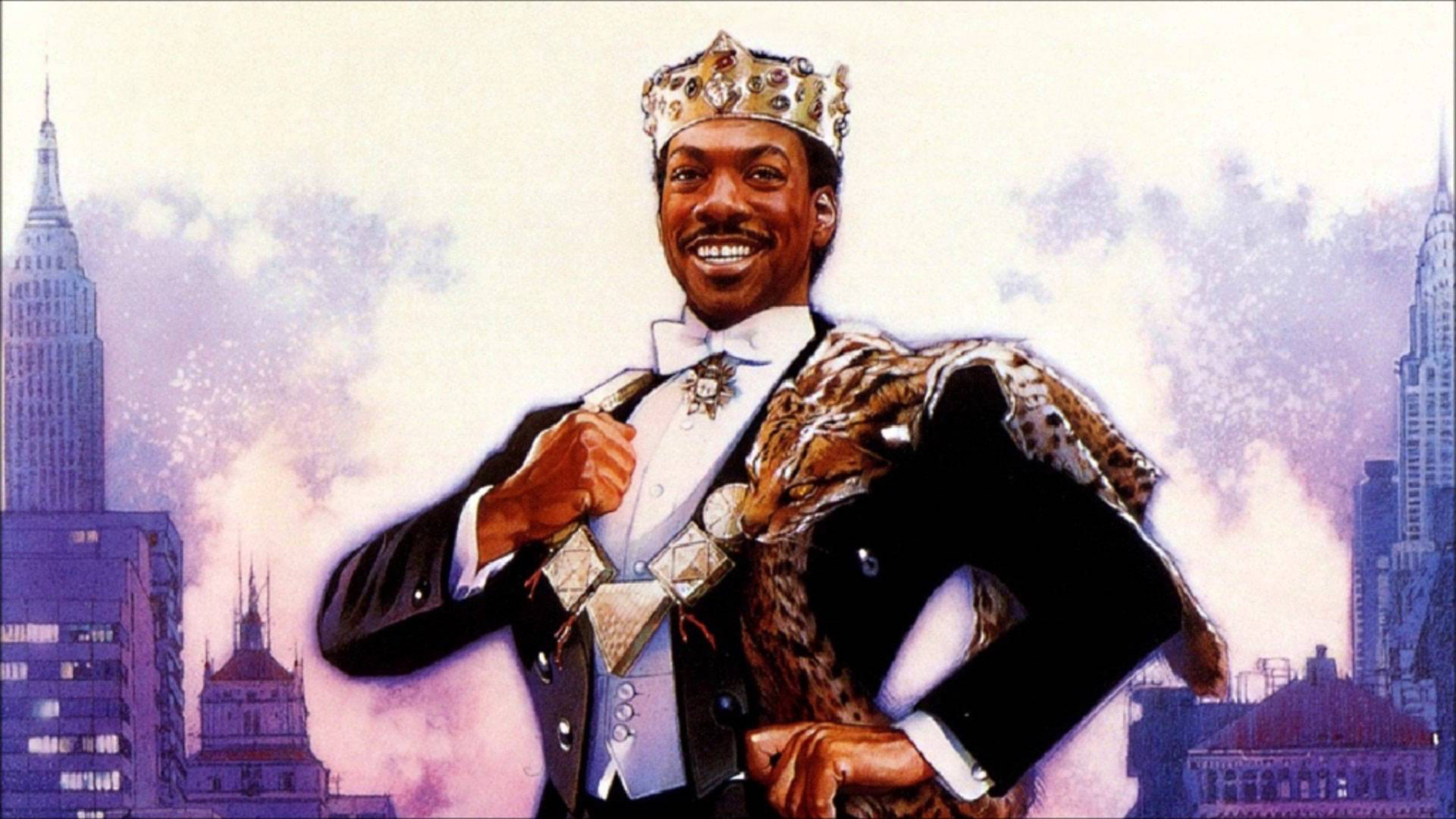 Here's the latest wild rumor to hit the movie news world: Eddie Murphy may be in the early stages of writing a sequel to his 1988 comedy hit Coming to America. Let's dissect the Coming To America 2 rumor and see if it holds any water.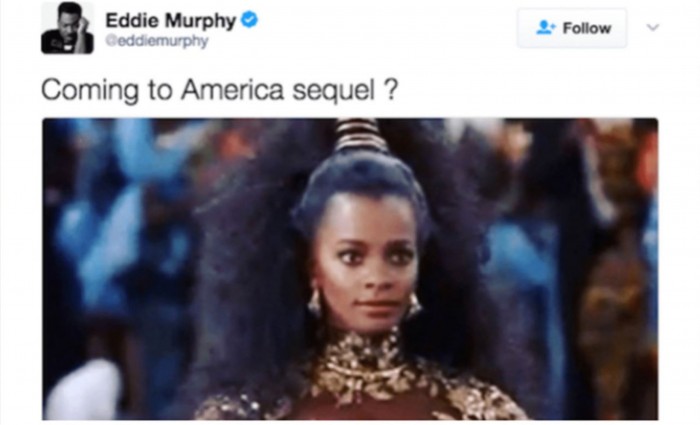 Speculation began when Murphy sent out an ominous tweet on Wednesday night that said "Coming to America sequel?" with a photo of Vanessa Bell Calloway in character as Imani Izzi. Murphy's reps told TMZ that the actor/comedian doesn't tweet and the account has mysteriously vanished from the interwebs. Some believe it may have been hacked.
However, TMZ insists there is truth to this story. Citing sources close to the comedian, the gossip site says Murphy is in "the early writing stages of the project." TMZ contacted Calloway about the tweet, and the actress said that she "would love to do a sequel," encouraging Murphy to make it happen.
Murphy previously said that there would never be a Coming to America sequel while appearing on the short-lived Arsenio Hall Show in 2013. The comedian explained that his portrayal of an African prince resulted in lawsuits that would prevent any follow-up movies:
"When Coming to America came out, there were a bunch of lawsuits...with guys who claimed to be this and that. I'd be up in the club and this African dude would run up on me like, 'I am the real prince! You stole my life from me!!! And I want my money! I'll kill you!' This happened on a regular basis! I actually had depositions where I had to sit across the table from this dude. It was so many lawsuits, so we were like, ehhh."
In addition to the African prince, the film was the subject of the Buchwald v. Paramount civil suit, in which humorist Art Buchwald claimed the film's idea was stolen from his 1982 script treatment about a rich, despotic African potentate who comes to America for a state visit. Paramount had optioned the treatment from Buchwald, with John Landis attached as director with Eddie Murphy as the lead actor. The project was abandoned after years of development, just two years before Coming to America was announced, with a story credited to Eddie Murphy.
Buchwald won the breach of contract action and the court ordered monetary damages, but we don't know how much was paid because the parties later settled the case out-of-court.
So it's unknown if something has changed that will allow Murphy to make a sequel that for years was considered "off the table." Paramount could certainly use another franchise in their struggling line-up. Naturally, there's no word if any of the original cast would return in this potential sequel, although it seems likely that Murphy would bring back his friend Arsenio Hall to reprise his role as Semmi.
Coming to America followed the story of an extremely wealthy African prince (Murphy), who comes to Queens, New York, and goes on an undercover search for a wife. The cast of the original film also included Hall, James Earl Jones, Louie Anderson, John Amos, Shari Headley, Jake Steinfeld, Allison Dean, Frankie Faison, Eriq La Salle, Paul Bates, and others.
The film was released on June 29, 1988, and was considered a big commercial box-office success, both domestically and worldwide. Coming To America made $128 million in the United States and ended up with a global total of $288.7 million, making it the highest grossing film that year for Paramount Pictures and the third-highest-grossing film at the United States box office.