'The Leftovers' Season 3 Trailer: Can Kevin Garvey Save Us?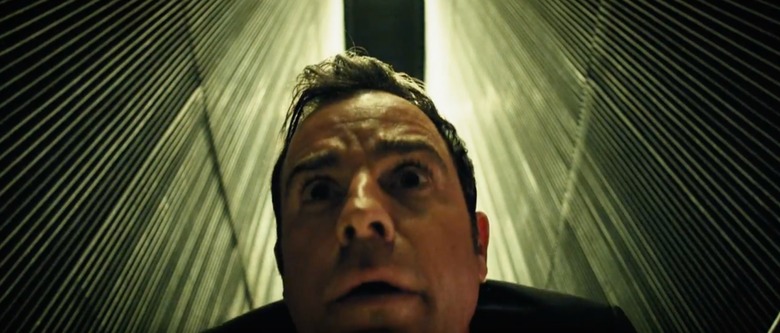 A great flood is approaching. The end may be near. Cue Abba's "SOS," and then witness Agnetha Fältskog's beautiful voice singing over all sorts of chaos in a trailer fitting for the final season of The Leftovers. All the dark laughs and trials and tribulations aren't over yet for the characters on Damon Lindelof and Tom Perrotta's HBO drama. Based on the new trailer for the third and final season, which contains some huge hints for what's to come, Kevin Garvey (Justin Theroux) and the world's terrible predicament has never looked funnier or worse.
Below, watch The Leftovers season 3 trailer.
Going back to the start of season one, few people would've turned to Garvey for saving. He was a mess, a man with a bit of a drinking problem and a rock hard six-pack, but he's come a long way since then. The events of season two might've changed the former cop in ways we'll soon understand. With the flood coming, some people wonder whether Kevin, a man in touch with another side, is their savior. Returning along with Theroux for Australia-set final season are Carrie Coon, Margaret Qualley, Kevin Carroll, Regina King, Amy Brenneman, Christopher Eccleston, Liv Tyler, and Scott Glenn.
Here's the dark and cheeky The Leftovers trailer, which looks like the show's biggest and strangest – and hopefully most intimate – season yet:
The third season can't air soon enough. There's not a barrage of questions Lindelof needs to confront or answer with the final season. There's a few – the obvious ones involving Kevin and his father – but by this point, no fan watching this show probably cares about the reason for the rapture or keeps returning to see questions answered. This isn't a show about answers. This is a show about some damaged characters trying to make sense of an even more damaged world. Hopefully, Lindelof and all involved came up with a worthy, emotional goodbye for these fantastic characters.
When it comes to delivering a satisfying ending, Lindelof said it all comes down to staying true to the spirit of the show:
I think that The Leftovers has carved out a space in the zeitgeist that's much more culty, it's a much smaller, impassioned audience. And so, I don't feel the pressure that say a Breaking Bad or a Game Of Thrones or a Lost or Walking Dead feels, when they're ending seasons or series.
I feel like, if you like The Leftovers, if you're watching The Leftovers, at this point, my job is basically to be as authentic to the same show that I've been writing all along and not really stray from that. And hopefully the audience will dig it, but that's something that you can't predict. And it's a waste of time and energy to lay up at night, wondering whether or not people are going to like it. I just have to make the people around me like it.
The Leftovers returns April 16th.