'The Trip To Spain' Trailer: Sing Along With Steve Coogan And Rob Brydon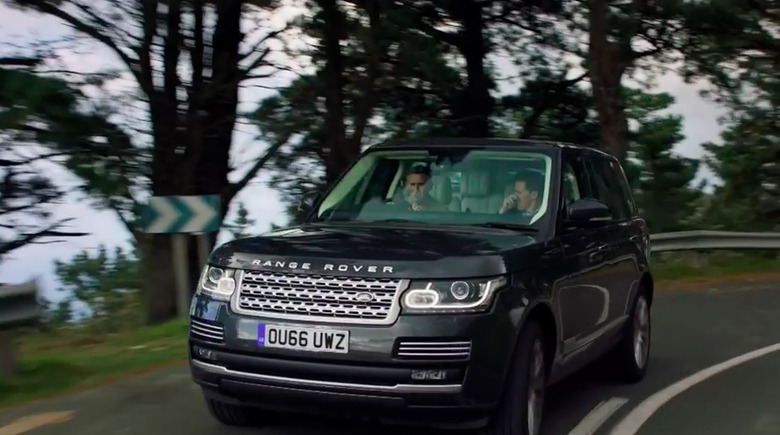 Steve Coogan and Rob Brydon will make more impersonations and maybe have another personal revelation or two in The Trip to Spain. They're once again again playing versions of themselves for director Michael Winterbottom, who directed them in The Trip and The Trip to Italy. For their next adventure, they'll perhaps get on each other's nerves now and then (and make us laugh) while drinking some fine Spanish wine.
Below, watch The Trip to Spain teaser trailer.
These stories are light on plot, but the premise is Coogan is tasked with reviewing restaurants and he brings his friend Brydon along with him. The Trip began as a three-hour BBC series, which was then cut down to a two-hour film. These movies offer far more than impersonations, but those impersonations do make for great teases for these movies. The first impersonation we saw from them was of Michael Caine, which is still an absolute delight to watch.
A clip was already released of Coogan and Brydon trying out their Mick Jagger impersonations. They're great bits, partially because of how funny the are, but also because of how real these two friends – often trying to one-up and correct each other – come across in these films. You almost always feel like you're sitting along with them at the table, getting to eat up every moment of their sharp comedic timing.
This teaser trailer captures that feeling, with Coogan beatboxing and Brydon singing about how he wants to spend his time on the Spanish coast:
Even watching and listening to these two from a distance is a delight. A teaser like this probably wouldn't work as well if it didn't have the likes of Coogan and Brydon. It's the two of them sitting in a Range Rover, which isn't exactly an exciting premise for a teaser, but with these two characters, it is exciting, knowing another trip with them is waiting for us in the not-too-distant future. The teaser is two minutes of the duo being themselves, and that's all a trailer for one of these movies needs.
Here's the synopsis:
Steve Coogan and Rob Brydon reunite with director Michael Winterbottom for another chapter in their hilarious road trip series. This time taking their wit and appetites on a tour through picturesque Spain's finest fine dining, Coogan and Brydon trade celebrity impressions and witty banter over paella and gazpacho, their comic observations on fame and friendship as dry as the finest Spanish wine.
The Trip to Spain's release date has yet to be announced.