Sequel Bits: 'Alien: Covenant,' 'Cars 3,' 'Kong: Skull Island,' 'Sausage Party' Sequel, And 'Split 2,'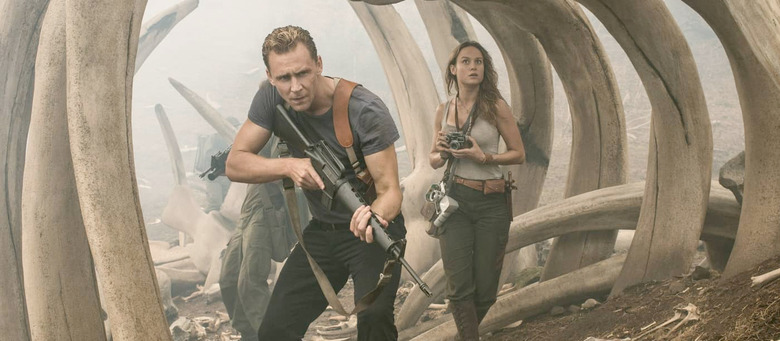 In today's edition of sequel bits:
The new Pirates of the Caribbean: Dead Men Tell No Tales international poster.
Jokes about a Hank Marlow (John C. Reilly) prequel to Kong: Skull Island.
M. Night Shyamalan provides an update on Split 2.
Director J.A. Bayona and executive producer/co-writer Colin Trevorrow enjoying themselves on the set of the Untitled Jurassic World sequel.
A theory about Fantastic Beasts and Where to Find Them's Newt Scamander (Eddie Redmayne).
Seth Rogen on why a Sausage Party 2 is unlikely.
Talk about sensory overload. The new international poster for Pirates of the Caribbean: Dead Men Tell No Tales is a little too busy. Unlike the trailer and super bowl spot, though, Jack Sparrow (Johnny Depp) is front and center:
Prometheus' David isn't the only droid played by Michael Fassbender in this May's Alien: Covenant. Aboard the Covenant is Walter, who Fassbender says is "pretty logical, much more of a servant without the ego." Unlike David, Walter shares less in common with his makers. Say hello to Walter in this new featurette for Ridley Scott's sequel:
A month after we witness the sweet, sweet sight of Danny McBride battling some xenomorphs, Lightning McQueen (Owen Wilson) returns in Cars 3. The talking race car isn't a fan favorite for some (older) diehard Pixar fans, but the Pixar franchise has plenty of young fans. They'll probably be delighted when they see this cool, full not but overcrowded poster at their local theater: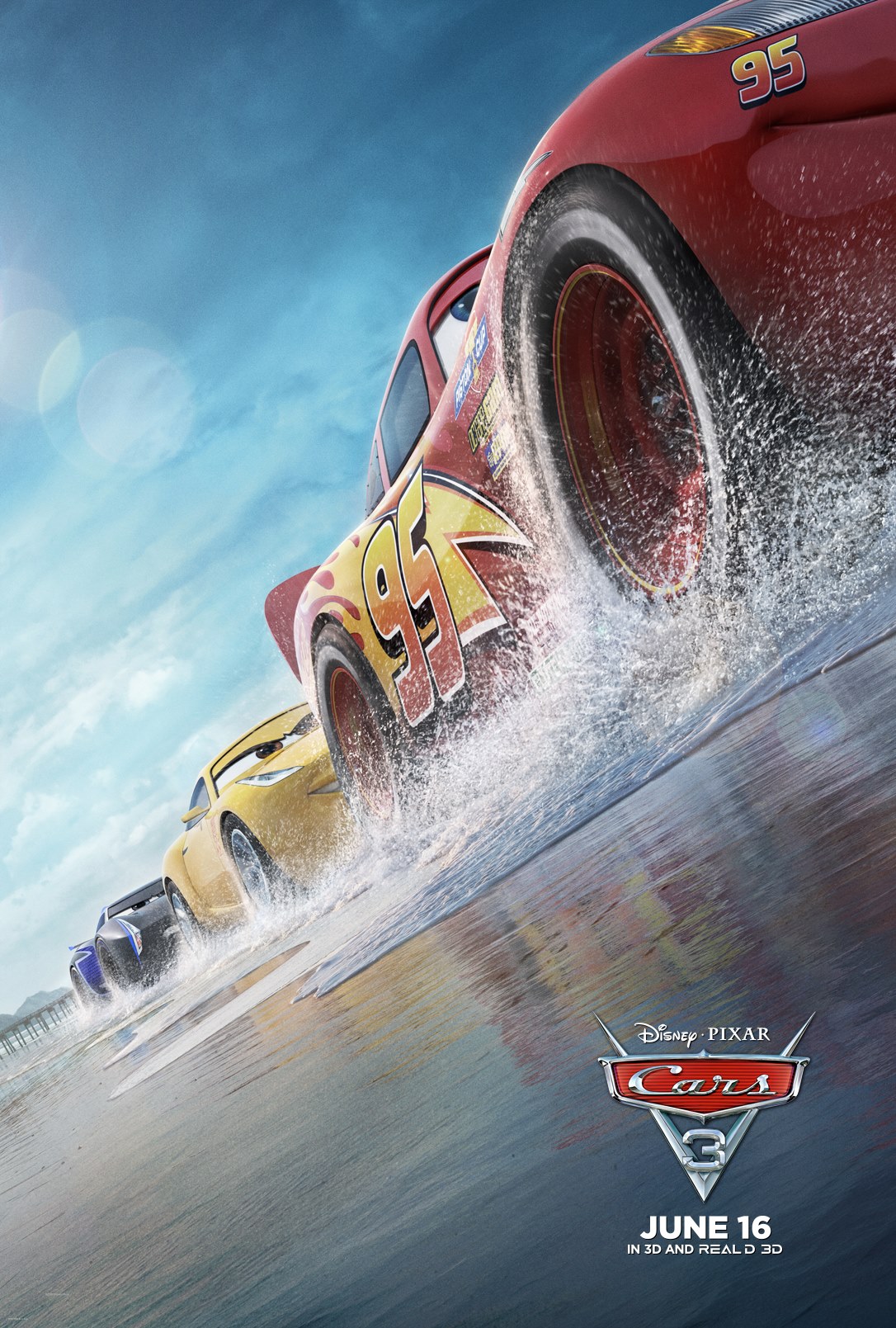 Kong: Skull Island presents an island full of wonder, mostly terror, and, of course, monsters. The monsters on the island have more personality than most of the humans they attack, so fans of Jordan Vogt-Roberts' film may leave the theater wanting to know more about these well-designed creatures in the four-issue series, Skull Island: The Birth of Kong, which is both a prequel and sequel to the movie. According to The Hollywood Reporter, writer Arvid Nelson and artist Zid's story dives into Kong's history with the island, including his war with the skull crawlers. Issue one hits shelves April 5.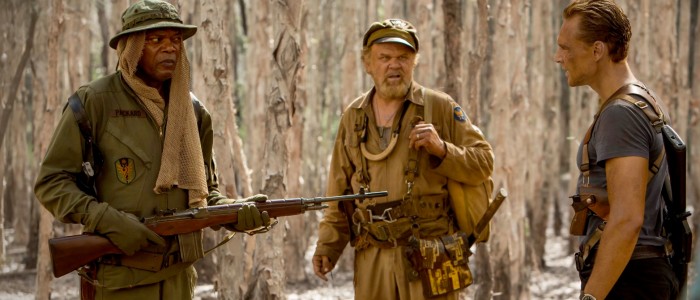 If there's one character with plenty of personality in Kong: Skull Island, it's Hank Marlow (John C. Reilly). He's magic in every scene. While Legendary has their sights set on Kong's future battles, Vogt-Roberts joked he'd want a comedy about Marlow and Gunepi adjusting to their new lives on the island (Source: Cinemablend):
I mean, all people are f—ing excited about the idea for Kong and Godzilla and Rodan and all those creatures clashing. I don't exactly know where the world's plans are. In fact, I keep joking that personally, I'm more interested in doing a $30 million version of young John C. Reilly on the island. Just some weird, the oddball monster comedy with him and Gunpei. So I don't really know where they'd take it from here.
After Kong: Skull Island had come out this past weekend, Warner Bros. released three additional posters for the movie. Again, the marketing team captured the spirit of the big 'ol monster film.
Here are three new excellent Kong: Skull Island posters (via Heroic Hollywood).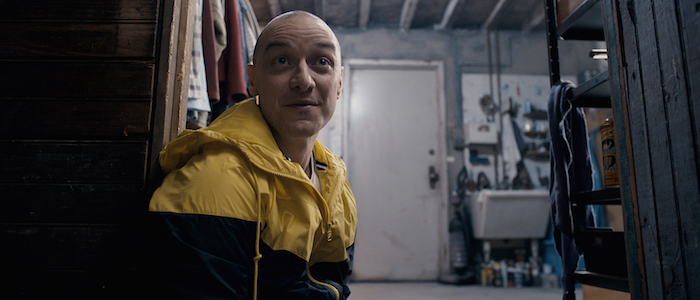 Good news: Split made enough money to give us the movie the ending left us excited for. Even better news: M. Night Shyamalan is now writing the script for that film, which he refers to as Split 2. The writer-director spent a good amount of time getting the outline right before starting his new script, which he wrote on Twitter he's now 20 pages into:
First week of writing the first draft of the new screenplay. 20pages. As per my ritual, I'm reading an Elmore Leonard novel to be inspired.

— M. Night Shyamalan (@MNightShyamalan) March 13, 2017
Shyamalan goes to the right places for inspiration.
Another director keeping the online world up to date on their next film? J.A. Bayona (A Monster Calls), who's currently shooting the Untitled Jurassic World sequel. The director shared this fun little moment from the set on Twitter:
Working hard at making these dinosaurs come to life. @colintrevorrow #JW2 pic.twitter.com/ivflFiQm4L
— JA Bayona (@FilmBayona) March 15, 2017
   
The director behind this Tweet video? Jurassic World director, Colin Trevorrow:
Blockbuster filmmaking with @filmbayona. #JW2 pic.twitter.com/cZCMwLrjId

— Colin Trevorrow (@colintrevorrow) March 15, 2017
#thepredator pic.twitter.com/ebPiYNoeen

— Larry Fong (@larryfong) March 1, 2017
Shooting is underway on Shane Black's The Predator, which he co-wrote with Fred Dekker (The Monster Squad). Black has a hell of director of photography working on his R-rated film, Larry Fong. Fong has shot most of Zack Snyder's movies. Together, they've beautifully blended reality and comic books with some stunning sequences. Fong also worked on Super 8 and most recently, Kong: Skull Island. The DP shared a pic of The Predator's clapper the other day on Twitter. If you want to stay up to date on the film, you may want to follow him and Black on social media.
The cast of Black's film just managed to get a little bit cooler. Deadline reports Jake Busey, the star of Starship Troopers and The Frighteners, will co-star in The Predator. There aren't any details on his role, but he's joining Boyd Holbrook, Keegan-Michael Key, Trevante Rhodes, Sterling K. Brown, Jacob Tremblay, Olivia Munn, and Augusto Aguilera in the film, which comes out February 9, 2018.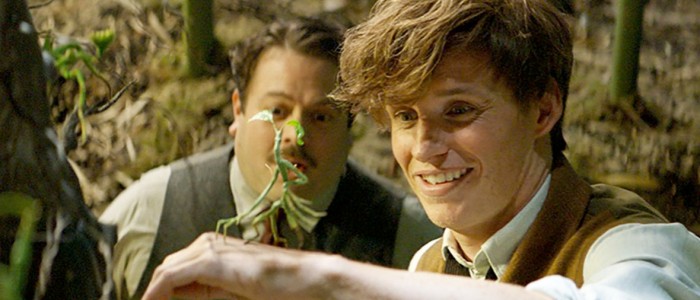 Filming begins this August on David Yates' sequel to Fantastic Beasts and Where to Find Them, an inconsistent movie with moments of wonder and frustration. Filming will take place in the U.K. and France (Source: My Entertainment World). The kindhearted magizoologist Newt Scamander (Eddie Redmayne) is returning, of course, along with Johnny Depp as Grindlewald, a character whose reveal landed with a thud.
There was a theory floating around the wizarding world that Newt isn't a magizoologist; he was a spy sent to New York by Albus Dumbledore. In an updated version of the character's textbook, "Fantastic Beasts and Where To Find Them," he shoots down this rumor sparked by gossipper Rita Skeeter and her salacious book, "Man or Monster? The TRUTH About Newt Scamander." Newt denies her story (via Cinemablend):
No undercover wizard would have chosen to pose as a Magizoologist at that period. An interest in magical beasts was considered dangerous and suspect, and taking a case full of such creatures into a major city was, in retrospect, a serious mistake.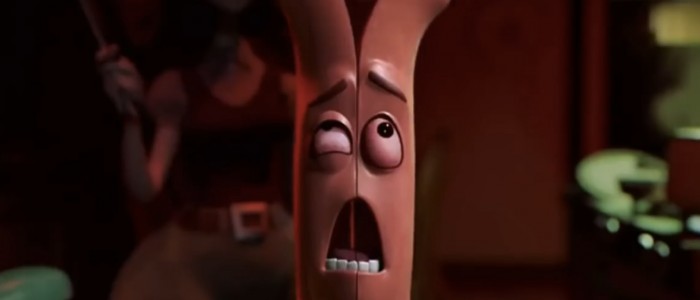 Seth Rogen has had the opportunities to make sequels before, including one to the masterful Pineapple Express. The actor, writer, director, and producer usually makes hit movies, but he's not in the business of sequels. The only recent sequel he's been a part of, Neighbors II: Sorority Rising, was a huge step up from the first movie. It was funnier, quicker, and more thoughtful and an all-around better movie. Even after the creative success of that film, Rogen isn't too into the idea of making sequels, for a valid reason he explained to The Daily Beast when they asked about the possibility of a Sausage Party 2:
I mean, we talk about it, but at the same time it took us a long time. The reception was good. My instinct, again, would just be if I were going to spend five years working on another animated movie, I'd probably want it to be something different. We inherently did think about where else that movie could go, but I think the thing most people liked was the originality of it, and that you felt like you were watching something you'd never seen before. By the nature of doing a sequel to it, it will lose that. When we're making movies and TV shows, if there's a dragon we're chasing it's that. We used to just want to make audiences laugh really hard, and now more than that, I like it when I feel like an audience is seeing something that they can't believe they're seeing; where they're literally looking at the people beside them in the theater and are checking to see that everyone is seeing the same thing they are.