Exclusive: Why The Original 'Rogue One' Ending Didn't Work, According To Director Gareth Edwards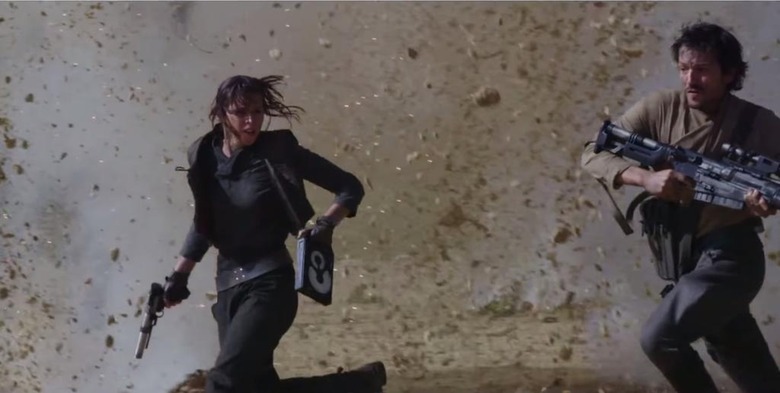 Rogue One: A Star Wars Story director Gareth Edwards is a SXSW regular at this point. His first film, Monsters, premiered at the fest years ago. The first footage from his Godzilla screened there alongside a repertory screening of the 1954 original. And now, he's back in Austin, Texas to deliver a keynote speech...and to answer questions about the upcoming home video release of the first Star Wars spin0ff.
I had a few precious minutes to speak with Edwards, and our spoiler-filled chat did include why the original ending of the film didn't quite work, necessitating those reshoots everyone couldn't stop talking about last year.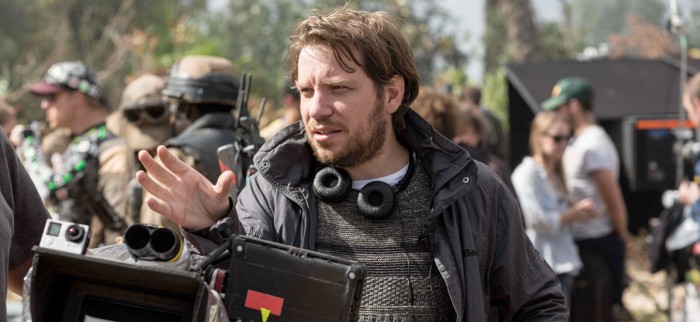 Can you talk about the original ending? We know there were reshoots, but I'd like know what wasn't working and what you actually set out to change.
I think the main thing that changed at the end...what used to happen, and you can get a sense of this in the early trailers, the transmission tower for the plans was separate from the main base on Scarif. To transmit the plans, they had to escape and run along the beach and go up the tower. In cutting the film, it just felt too long. We had to find ways to compress the third act, which was quite long as it was. And one real, fast, brutal solution was to put the tower in the base, so they don't have to run across the beach and do all of that stuff to get there. That became a decision that eliminated the shots you see in the trailer of the back of Cassian and Jyn and the AT-ATs. That was some of the reinvention that happened. It was all to do with compression.
As cool as many things are, and they really are, you can't outstay your welcome. We've all done it. We've all sat in a movie and even if you love a film, there's that moment where you want to look at your watch, or you feel like "Okay, I hope it ends soon." You don't want the audience thinking that. You don't want them to lag. If you feel that when you watch something back, you need to find a way to tighten it somewhere. That was a big win for a compression.
When the original Star Wars movies finally hit Blu-ray a few years ago, my friends literally threw a party to eat and drink and watch the deleted scenes. Are we ever going to see this alternate ending? Will it take a few decades?
That's a decision way above me! I don't think there's any plans to do it
***
So don't get too excited about ever seeing the alternate ending in its entirety. Maybe for Star Wars' 75th anniversary. The rest of our interview, which touches on the film's third act and why certain characters had to die, will arrive tomorrow.
For now, Rogue One: A Star Wars Story hits Blu-ray and DVD on April 4, 2017.