'The Big Bang Theory' Prequel Spin-Off 'Young Sheldon' Lands A Marvel Director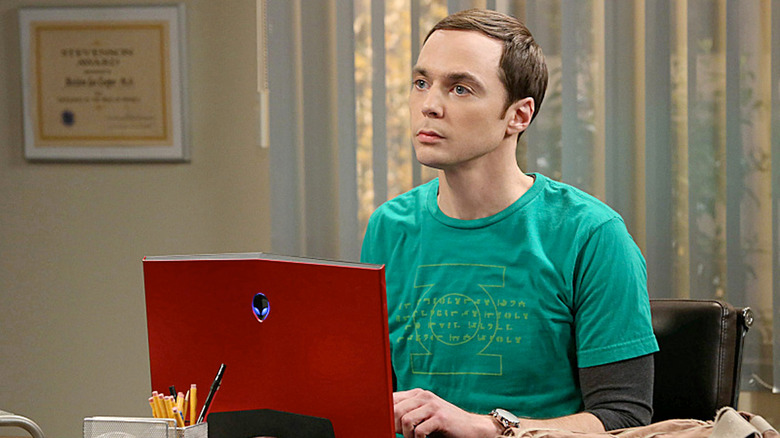 The CBS comedy series The Big Bang Theory is currently in the middle of its 10th season. Right now the network is trying to negotiate a deal to give the popular show starring Jim Parsons a two-season renewal, and CBS CEO Les Moonves says they're "on the two-yard line" with deal. If for some reason that doesn't happen, fans will still be getting more of The Big Bang Theory, just not in the way they think.
CBS has just closed a deal to give The Big Bang Theory spin-off Young Sheldon a straight-to-series order for the upcoming 2017-2018 season. However, this show will have a different format from what The Big Bang Theory fans are used to, and a former Marvel director will be behind the camera for it.
Deadline has the update on the prequel spin-off Young Sheldon, which will be executive produced by The Big Bang Theory star Jim Parsons along with Chuck Lorre, Steven Molaro, and Todd Spiewak. But the surprising part is that this series won't be a muliti-camera sitcom with a live audience like The Big Bang Theory. Instead, it's a single-camera comedy with Iron Man and The Jungle Book director Jon Favreau at the helm of the first episode
In case you haven't guessed, it will follow the character that Jim Parsons plays on The Big Bang Theory during his adolescent years, staring at 9 years old. However, since this is Sheldon we're dealing with, the series will see the gifted but awkward kid dealing with the trials and tribulations of being in high school at a young age while living with his family in East Texas.
Jim Parsons had the initial idea that led to the series, but obviously he can't play the lead character anymore. That responsiblity will fall to Iain Armitage, who can currently be seen on HBO's Big Little Lies. The young star is also know for being a pint-sized theater critic and has even appeared on Broadway red carpets to conduct interviews. Here's his appearance on the NBC show Little Big Shots to give you an idea of how perfect his casting is as young Sheldon:
The rest of the cast will play characters who have been hinted at in The Big Bang Theory with the little details we've learned about Sheldon's past. There's Lance Barber as Sheldon's father George Cooper, who has been described as an alcoholic who wasn't around much, Raegan Revord as Sheldon's fraternal twin sister Missy, and Montana Jordan as his older brother. In addition, Sheldon's mother Mary Cooper, described as a devout Evangelical Christian, will be played by Zoe Perry, who just so happens to be the real life daughter of Laurie Metcalf, who plays Sheldon's mother on The Big Bang Theory.
As I've explained before, The Big Bang Theory is not a show that I watch, and it's actually one that I have some disdain for. Not only do I hate the multi-camera, live audience format, but the writing feels like it panders to geek culture in the worst way. Like many sitcomcs with this format, everything just feels so phony. I understand why people like the show, and I respect that we all have different tastes, but I have no interest in the current show, and not even a change in format and the presence of Jon Favreau behind the camera for the first episode can drum up interest in this spin-off.
Anyone out there interested in this?