The 'Doctor Who' Season 10 Trailer Is Here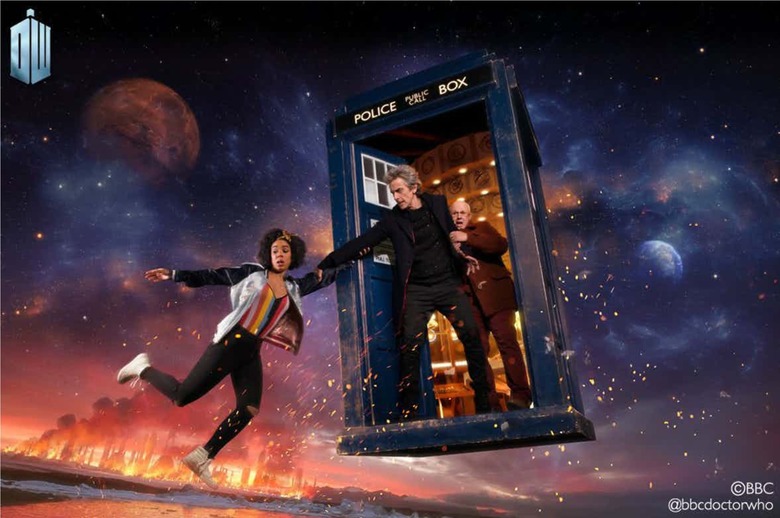 BBC America has released the official trailer for the tenth season of Doctor Who. Watch the Doctor Who season 10 trailer now embedded below.
Doctor Who Season 10 Trailer
Now, I'm going to kill some of my geek cred here but I am not a Doctor Who fan. I tried giving the first season of the modern reboot a try a few years ago and it was just too silly for my tastes. So this is one of those rare posts where I don't have much of an opinion or much to add.
What I do know is Peter Capaldi is leaving the show after the 2017 Christmas special, alongside current showrunner, Steven Moffat. Chris Chibnall has been announced as the new showrunner of the long running BBC series, but no casting decisions have yet been made. The Doctor Who season 10 trailer introduces us to the Doctor's newest companion, Bill Potts (Pearl Mackie). Hopefully, this synopsis will provide more context:
"This is the gateway to everything that ever was or ever can be. This is Doctor Who Season 10. Get ready to have the time of your life with the Doctor, Bill, and Nardole Saturday, April 15th at 9/8c on BBC America followed by the premiere of the new spin-off, Class. The Doctor (Peter Capaldi) is an alien Time Lord from the planet Gallifrey who travels through all of time and space in his TARDIS with his companion. Instead of dying, the Doctor is able to "regenerate" into a new body, taking on a new personality with each regeneration."
Watch the trailer above and leave your thoughts in the comments below. Also, don't try to convince me to give Doctor Who another try, as it just isn't going to happen.
Doctor Who returns to BBC 1 and BBC America on April 15, 2017.