'Power Rangers' Credits Scene Confirmed, So Remain In Your Morphin Seats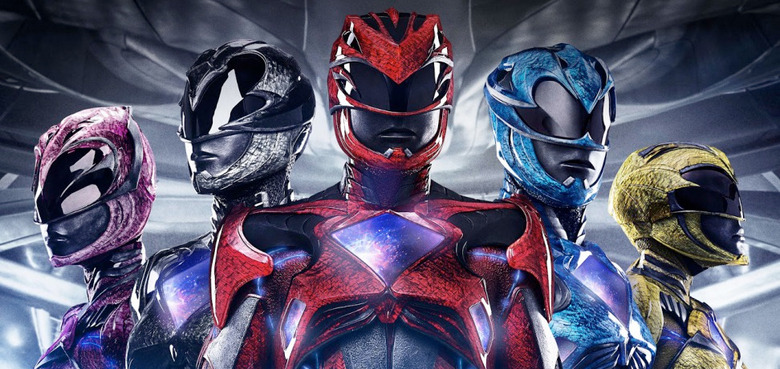 The release of Power Rangers is still over a week away, but the anticipation is building for the new big screen iteration of the superheroes who got their start as a TV series that was imported from Japan. Lionsgate is hoping this will be the start of a lucrative film franchise, and fans who are patient enough to sit through some of the credits will be treated to a tease of what's to come
Director Dean Israelite recently sat down for a chat about Power Rangers, and he confirmed that there will be a credits scene following the movie. You can find out more after the jump, and you don't have to worry about any spoilers at all.
Without discussing any details about what the Power Rangers credits scene entails, Dean Israelite discussed with Collider their deliberation of where to put the scene after the movie was over:
"It was always gonna be a coda. It was always gonna be sort of a post-credits scene. The only thing that we debated about that was where it comes two and a half minutes into the...after the main one ends, or is it gonna come right at the end of the credits. So we decided to kind of break the credits up."
Since we haven't seen Power Rangers yet, we're not sure where our heroes find themselves at the end of the movie. We also don't know if villain Rita Repulsa is defeated to the point that she wouldn't come back for a sequel, or if maybe she's just been thwarted for the time being, just like every episode of the original series. If that's the case, the Power Rangers credits scene could easily be a tease of her coming back for the sequel.
Personally, my hope for the Power Rangers credits scene is that it will tease the arrival of the Green Ranger. The character is at the center of one of the most popular arcs in the original Mighty Morphin' Power Rangers series, and bringing that story to the big screen would be an exciting prospect for fans. We'll just have to wait a little over a week to find out for sure.
Saban's Power Rangers follows five ordinary teens who must become something extraordinary when they learn that their small town of Angel Grove — and the world — is on the verge of being obliterated by an alien threat. Chosen by destiny, our heroes quickly discover they are the only ones who can save the planet. But to do so, they will have to overcome their real-life issues and before it's too late, band together as the Power Rangers.