'Man Of Steel 2' Sets Sights On Matthew Vaughn To Direct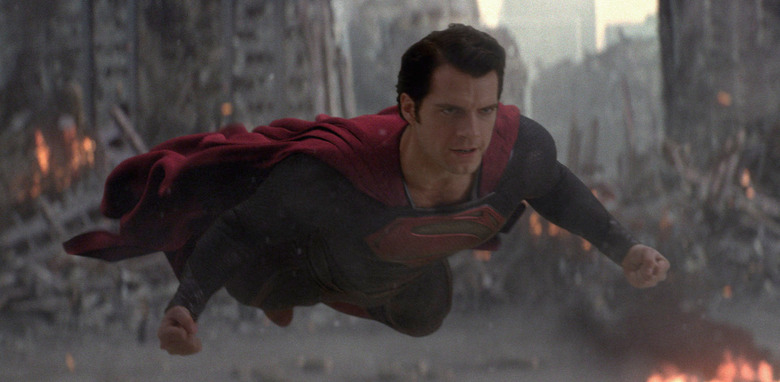 Man of Steel was the first movie to kick off the DC Expanded Universe that would eventually include a new version of Batman, as well as the first big-screen iterations of Wonder Woman, The Flash, Aquaman and Cyborg, all coming together to form the Justice League. The assembly of the DC Comics superhero team and the individual movies for each of the superheroes on the team has kept Warner Bros. Pictures kind of busy, but now they may be ready to bring their attention back to The Big Blue Boy Scout.
A new report indicates that Kingsman: The Secret Service and X-Men: First Class director Matthew Vaughn is the studio's top choice to direct Man of Steel 2 and they've already had "preliminary conversations" about working together on the sequel. Find out more below.
Collider has the report regarding Matthew Vaughn's potential to become the Man of Steel 2 director, and they indicate that Warner Bros. hasn't reached a point where they're looking to make a deal just yet. As of now, they're just having discussions about the possibility, so Matthew Vaughn could just as easily fall away from the project.
Funnily enough, back in 2010, Matthew Vaughn revealed that he was brought in to Warner Bros. to pitch his take on a new Superman movie. Christopher Nolan and David S. Goyer ended up being the ones in charge of Man of Steel with Zack Snyder directing and becoming the eventual shepherd of the DC Expanded Universe, and at the time Vaughn had this to say:
"I just hope they don't make it too serious. I think that's the one thing not to do with Superman, trying to do the serious 'The Dark Knight' version. Superman is about color and fun, or it should be, for me."
We don't know what Matthew Vaughn thought about the new take on Man of Steel, but many viewers have felt that the films of the DC Expanded Universe have been a little too dark and gloomy. Vaughn's take of having "color and fun" in a Superman movie sounds like it would be quite the departure from what we've seen, so if he's still hoping to take that kind of approach, it makes me wonder if this is part of what seemed like a clear course correction towards a somewhat lighter tone for these DC Comics movies.
Collider also indicates that if Matthew Vaughn doesn't end up striking a deal with Warner Bros. to direct Man of Steel 2, they might still have him helm another superhero movie in the DC Expanded Universe. As of now, The Flash, Cyborg and Green Lantern Corps. still need directors, so maybe Vaughn could end up helming one of those. All I know is that Matthew Vaughn did an incredible job with X-Men: First Class, and if he can create a Superman movie with that much style and substance that is just as entertaining, then Man of Steel 2 could help turn things around for fans who aren't big fans of this new iteration of Superman.
Is there anyone else you'd want to direct Man of Steel 2?