The Best Movie Musicals Of All Time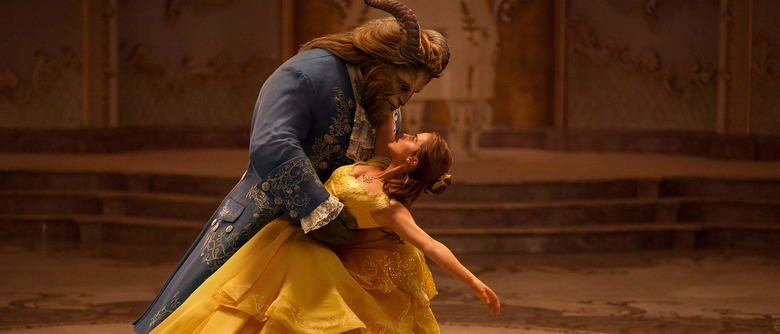 Every week in /Answers, we attempt to respond to a new pop culture-related question. This week's edition asks "What is your favorite movie musical?" 
As always, we have submissions from the /Film writing crew and podcast team alongside a special guest. This week, we are joined by Bill Condon, director of Disney's live-action Beauty and the Beast, as well as Dreamgirls, Gods and Monsters, Kinsey, and The Twilight Saga: Breaking Dawn. Find out our favorite movie musicals of all time below!
Jacob Hall: 1776
There are more dynamic musicals than 1776. Compared to most of the movies we've collected here, Peter H. Hunt's adaptation of the 1969 Broadway show of the same name feels stage-bound – the wide master shots and broad blocking suggest a filmed play rather than an actual movie. The bulk of the cast reprises their roles from the stage version, and their performances are heightened, playing to the back row of the auditorium.
Fortunately, none of that matters because 1776 is awesome. Set in the weeks leading up the signing of the Declaration of Independence during the first years of the American Revolution, this is one of the greatest pieces of historical entertainment ever made. Liberties (some quite extreme) are taken with all of the finer points, and certain characters have been exaggerated or tweaked from their real-life counterparts, but the basic gist is right: America was founded by proud, intelligent, flawed, brittle, and all-too-human men who were forced to compromise or face annihilation.
Everyone may break into song ever 15-20 minutes, but 1776 is fearless enough to confront the dirty business of this era. In the chilling "Molasses to Rum," the congressman from South Carolina sings of his colony's reliance on the slave trade. It's grandiose and horrifying, a reminder that the founding fathers weren't all saintly figures. Even the central characters, John Adams, Ben Franklin, and Thomas Jefferson, ultimately buckle in the face of pressure. Their document is compromised, torn apart, and re-assembled. It's imperfect. It allows for evils that will shame the nation for the rest of its existence. But it'll have to do. There's no more time.
The songs in 1776 run the gamut from hilarious and silly to moving and tragic. They move the plot forward and tell us more about the characters doing the singing. No number feels unnecessary – people break into song when their passions rise, and everyone on screen has a great deal to be passionate about. It's unapologetic as a musical and unapologetic in how it infuses patriotism with cynicism, and how the former is only pure when you have a little bit of the latter. You can be proud of your country and fascinated by its history while also acknowledging how profoundly screwed it can all be. 1776 gets this, and it has great songs. Total package.
Jack Giroux: All That Jazz
Bob Fosse's semi-autobiographical All That Jazz is completely hypnotic. For starters, it's impossible to take your eyes off Joe Gideon (Roy Scheider). Scheider's magnetism as the chain-smoking, womanizing, workaholic artist is undeniable. The actor is bursting with life in almost every frame of this movie, even when Gideon is stuck in a hospital bed and flirting with death. Always the showman.
Gideon's final performance for the world, singing "Bye Bye Love," doesn't disappoint. The character delivers a spectacular finale, singing about life and death in a funny, emotional, and surreal finishing number. It's a dazzlingly exuberant 10-minute sequence followed and contrasted by one cold and unshakeable final shot. All That Jazz is a passionate and dreamy thrill every bit as lively as the extraordinary and flawed Joe Gideon.
Bill Condon: Cabaret
There's just something about the breakthrough in playing off songs with dramatic scenes that [director Bob Fosse] invented in Cabaret.  Kind of the concept musical, taking it from the stage and putting it on the screen that still stands to me as kind of breathtaking. [As an influence in Beauty and the Beast], it's a culinary cabaret – Lumiere sings in "Be Our Guest," and we do a little da, da-da-da, da-da-da for those who know it from "Willkommen" from that movie. But actually, the crucial thing is that, more than almost any musical, Cabret kept a story going through numbers, dance, singing and things like that. And I think that's a principle I really try to stick to. These characters move in a direction so that they're in a different place at the end of a song from where they started.
Peter Sciretta: Moana
Movie musicals are maybe my least favorite genre of film. Maybe it's that musicals tend to be love stories or very soundstagey affairs, or maybe it's that the plot often hits the breaks when the musical numbers arrive, or maybe it's that my mother subjected me to watching a VHS of The Sound of Music many times during my childhood. I have come to enjoy the modern movie musical through Moulin Rouge and Dreamgirls, but if I had to pick a favorite movie musical, it would have to be a Disney animated film. The Little Mermaid was a favorite of mine growing up, and while it may be too soon to make such claims: I think Moana has far surpassed that.
The music in Moana has been cemented in my head since I saw the film. Not only are the songs well made and catchy, they don't feel like a hindrance to the plot. I have listened to the soundtrack many times since seeing the film; I love the characters in the film; I love the Pacific island world that it shares with the world. I'm not afraid to say this animated kids film made me tear up! So for right now, Moana is my favorite movie musical. "You're welcome."
Also, the Blu-ray release of Moana features an excellent behind the scenes documentary on the making of the film's music, showing songwriter Lin-Manuel Miranda and the rest of the film's composers working on the early ideas for some of the film's songs years ago. It's fascinating to watch this process, especially now that some of the songs have already become modern Disney classics. I highly recommendation checking it out.
Ethan Anderton: Moulin Rouge
A cabaret remix of popular songs with a smattering of original tunes and a bright, colorful liveliness that can only come from a director like Baz Luhrmann are what makes Moulin Rouge an endlessly entertaining and even wacky musical. Ewan McGregor stuns with one of the most impressive voices heard in a big screen musical, and Nicole Kidman is no slouch either as the two make for quite the romantic couple at the center of this ultimately doomed romance.
"Come What May" is an all time great love song, and I find Ewan McGregor's rendition of "Your Song" preferable to Elton John's original. That might be sacrilege, but that's how much I love McGregor's voice in this movie. There's also plenty of fun to be had with numbers like "The Pitch (Spectacular Spectacular)" or The Duke's snake-like cover of "Like a Virgin."
Beyond that, the film has this frenetic energy that is all over the place, adding to the charm of the Bohemian lifestyle at the center of the story. Luhrmann's lively approach is what makes the more tragic, somber moments in Moulin Rouge hit that much harder when it's time to face the music (no pun intended). Plus, the fact that the play within the movie is the same story we're watching unfold adds to the playfulness of the entire film. Don't forget, the movie itself is taking place on a stage, as indicated by the bookends at the beginning and end of the film. Little touches like that only add to my love for this musical.
Chris Stipp: Mary Poppins
You can go for a deep pull like 1974's Phantom of the Paradise and champion its vision or you could look a decade earlier and find one of the best musicals ever to blend animation and fun for the entire family – Mary Poppins.
With an anthem like "Sister Suffragette" all but assuring us that this movie would be one of the early contenders to pass the Bechdel Test (random note: Mary Poppins and Mrs. Banks never speak a word to each other), the songs here range from the silly, the serious, and the utterly uplifting. Some may point to "Supercalifragilisticexpialadocius" as their go-to but for me "Feed The Birds" and "Let's Go Fly a Kite" are unmatched in their emotional resonance.
What I find so endearing about this movie as it blows past its 50th anniversary is how well it bridges animation and live-action. The dancing and the choreography, mixed in with these visual bursts of Technicolor that are delicious to look at, makes this a movie I keep coming back to. Anyone who has entered this film's fantastical orbit know its songs well and I never tire of humming along with them.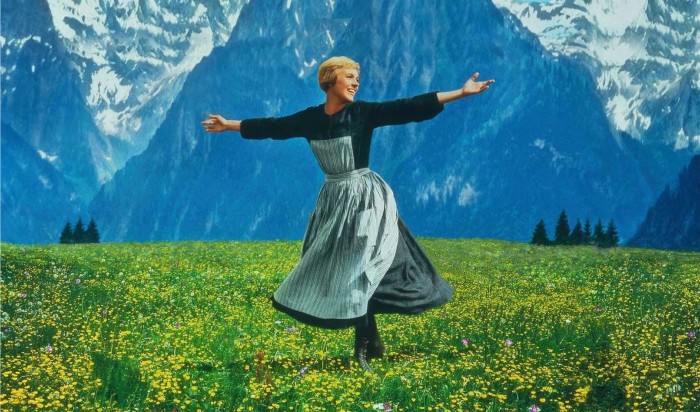 What Is Your Favorite Movie Musical?
What do you think of our picks? What is your favorite movie musical of all time? Talk about it in the comments below or email your personal answer (a paragraph or more) to slashfilmpitches@gmail.com with the subject title "Favorite Movie Musical." Our favorite responses will be featured on the site in a future post!
And in case you missed any past editions of /Answers, here is a look back: