Legendary Assembles Their 'Godzilla Vs. Kong' Writers Room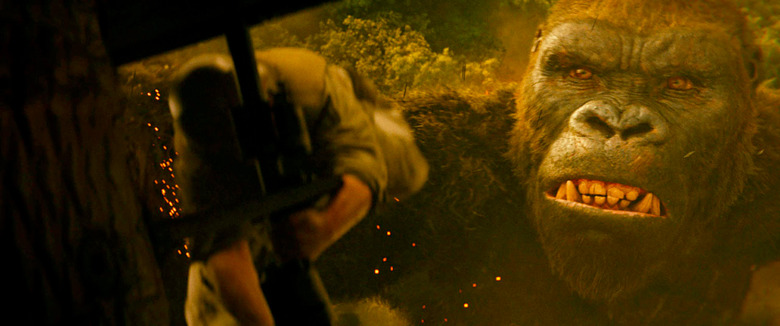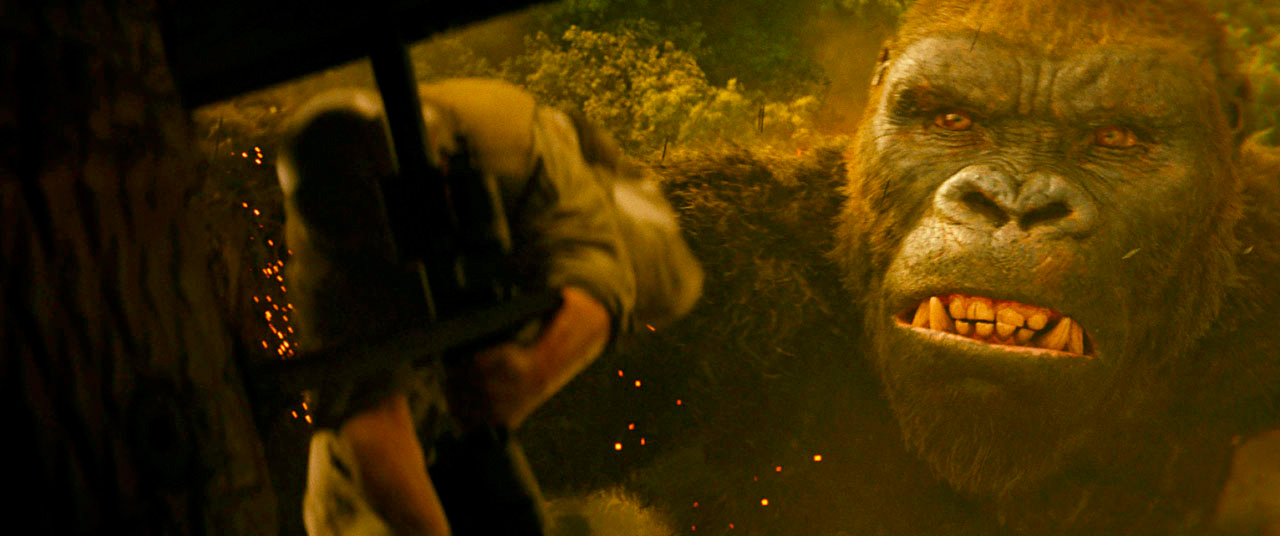 If you're going to hire a screenwriter to go big, Terry Russio is a fine pick for the job. The co-writer behind Gore Verbinski's massive Pirates of the Caribbean movies is leading the charge for the writers room handling Godzilla vs. Kong.
Legendary Pictures has hired a group of writers to hash out the story for this famous monsters showdown, which is due out in 2020. Let's take a look at the talent who will be in the room.
The Hollywood Reporter has learned Russio is acting as the head of the writers room. Their job, of course, is to try to crack the story and come up with the best characters, ideas, and scenes for that story. Once their work is done, a screenwriter will be selected to write the full Godzilla vs. Kong screenplay.
Here's a rundown of who's in the room with Russio:
Patrick McKay and J.D. Payne are both present. They did some uncredited writing on Star Trek Beyond. They're also working on Star Trek 4.
The co-writer of Netflix's Sense8, J. Michael Straczynski. The comic book writer also created the sci-fi show Babylon 5 and has a diverse set of film credits. He wrote Clint Eastwood's Changeling in addition to working on Ninja Assassin, Thor, and World War Z.
T.S. Nowlin has a spot in the room. He worked with Legendary Pictures not that long ago on Pacific Rim: Maelstrom. He has co-written the Maze Runner movies as well.
Lindsey Beer, who has worked on some notable projects, including Barbie, Dungeons & Dragons, and The Kingkiller Chronicles.
Lastly, Cat Vasko, who's adapting the love story Queen of the Air for Warner Bros.
Legendary is pulling a move similar to what Paramount is doing with their Transformers sequels and spin-offs. They hired Akiva Goldsman to be the head of a writers room stacked with talent to help secure the future of that franchise. It seems like more and more film franchises are being run like television shows these days, with large writing staffs collaborating.
With Kong: Skull Island hitting theaters this weekend, audiences will get some idea of what to expect for the future brawl between Godzilla and Kong (we recommend you stay through the end credits). According to THR, director Jordan Vogt-Roberts' big monster movie "was retrofitted to fold into an overall story" during development, but not in a way that came as a detriment to the film.
Godzilla vs. Kong opens in theaters May 29, 2020.