POTD: HBO's 'The Leftovers' Confirms Final Season Premiere Date In A Much Cheaper Way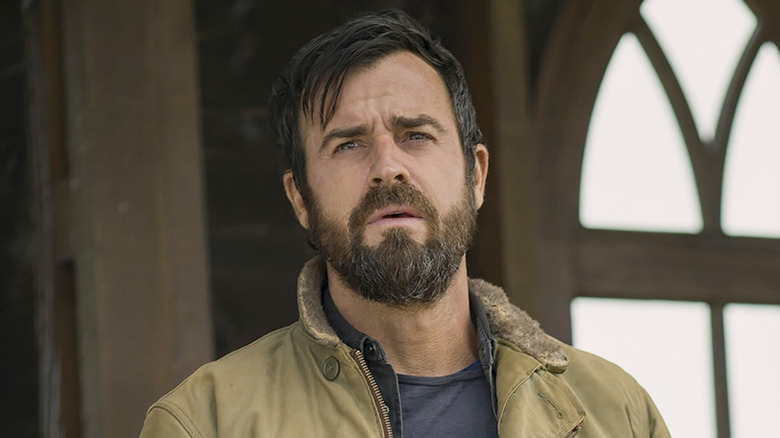 Yesterday, Game of Thrones revealed the premiere date of their next season in quite the ridiculous way, even for the internet. They set up a huge block of ice and were slowly melting it away with giant flames, but it didn't quite go off as planned. The live stream showing the block of ice stopped abruptly and fans had to find out the premiere date from a teaser video that arrived shortly thereafter.
Meanwhile, one of HBO's other returning shows didn't have quite the same budget to create such pomp and circumstance. The Leftovers is returning for its final season this year, and while we already knew that the series was coming back in April, executive producer and writer Damon Lindelof wanted to do something special in honor of Game of Thrones' big announcement.
Let's check out the spectacular confirmation of The Leftovers season 3 premiere date!
If Only we had Game Of Thrones budget...
A post shared by Damon (@damonlindelof) on
Talk about spectacle! As the flickering flame of a gas station lighter kisses the glass of ice, you can slowly start to see the notecard with the carefully handwritten note confirming that The Leftovers will arrive on April 16. At least we know that the feed won't be cutting out from this major reveal.
Regarding the third and final season, this is what Damon Lindelof said previously about how they're approaching the end of the show:
The big thing we gotta figure out for season three is: Where are we going to end it? What's the last episode of this series going to be? We'll design the entire season basically building up to that moment. I think there was a very purposeful circularity between seasons one and two, with the 'wherever you go, there you are' theme of it all. We decided to end the second season very similar to the first season. The Garveys felt like they could pickup and go to this place the Departure didn't happen, but lo and behold, the same exact thing happened. The only safe place is the place you're surrounded by the people you love. We can't do that again, and not just because the audience is expecting it, but because we were telling a story about geography in season two, while season three is going to be something else entirely.
You can watch the third season teaser trailer right here.