If Alec Baldwin Stops Playing Donald Trump, What Will 'Saturday Night Live' Do?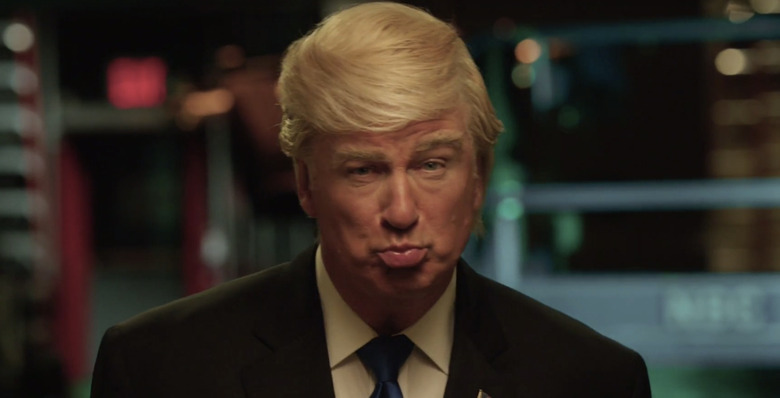 (Welcome to The Soapbox, the space where we get loud, feisty, and opinionated about something that makes us very happy...or fills us with indescribable rage. In this edition: how should Saturday Night Live deal with Donald Trump if Alex Baldwin leaves the part?)Saturday Night Live has garnered plenty of attention lately thanks to their skewering of Donald Trump and his incompetent administration in the White House. During the campaign season last year, when it was almost inconceivable that the former reality TV show host could win the presidency, SNL brought in Alec Baldwin to play the president, an inspired piece of stunt casting. Surely Lorne Michaels wasn't anticipating that they would have to bring back Alec Baldwin once Trump actually won, but here we are. However, that might not last much longer.
In a recent interview, Alec Baldwin made an off the cuff remark indicating that he might not be playing Donald Trump for Saturday Night Live much longer. Let's talk about what that could mean for the show. 
The concern if Alec Baldwin stops playing Donald Trump came in the middle of an interview with Mario Lopez at Extra, but his remark feels off-hand and not necessarily definitive. Here's the video if you want to watch:
If you'd rather not deal with Extra's video player or the ad preceding the one-minute clip, here's the important part of the interview:
"His policies aside, which you can hate, I thought he would have just relaxed...There's a style the president has to have and I think the maliciousness of this White House has people very worried, which is why I might not do it much longer, by the way, that whole impersonation. I don't know how much more people can take it."
Alec Baldwin has guest starred as Donald Trump on SNL a total of five times since the election in 2016. In addition, he played the president on the February 11 episode this year, which was expected since he was also hosting. Baldwin hasn't had to appear on every episode, but that's still quite uncommon for an actor to make such frequent appearances when they're not part of the cast.
The last time a situation like this happened was also due to political satire, because everyone demanded that departed cast member Tina Fey be brought back to play Sarah Palin intermittently. Since John McCain didn't win the presidency and Sarah Palin disappeared into the footnotes of history, as well as the dredges of 24-hour punditry on Fox News, Tina Fey didn't have to worry about sticking with that role. That's why this situation with Alec Baldwin is unprecedented.
If Alec Baldwin really is on the verge of stopping his guest appearances as Donald Trump, he would likely be replaced. But the question is, who can take over that role? There are some options.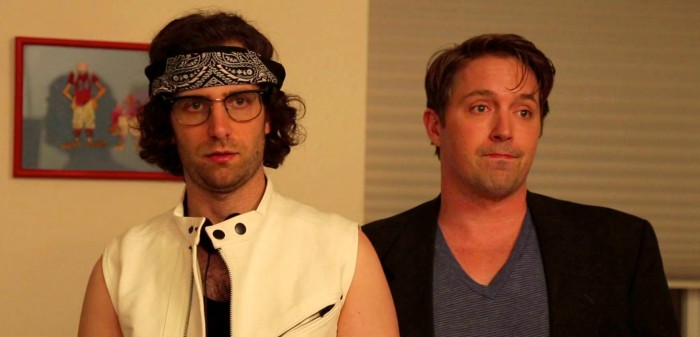 One of the Resident White Guys
Darrell Hammond isn't officially part of the cast anymore, though he still kicks around Studio 8H as the show's announcer and he used to have a killer Donald Trump impression. I can't imagine him being brought back, but it's not out of the realm of possibility. Taran Killam also played the part for a short while, but he's since left the show. So the stand-by cast members probably aren't viable candidates.
As far as current cast members are concerned, I wonder if newcomers Alex Moffatt and Mikey Day have a Donald Trump impression up their sleeves. They've been getting by playing Eric Trump and Donald Trump Jr. respectively (and hilariously in this past weekend's episode), so I don't know if that's something that would make sense logistically. That leaves resident white guys Kyle Mooney, Beck Bennett or Pete Davidson to take the part, and the only one who seems like he might be able to pull it off is Bennett.
Then again, it might be hilarious to bring in someone like Kyle Mooney or Pete Davidson to do a terrible impression of the president just to further mock the commander-in-chief. Comedically, I can't see that working very well though, since a big part of making someone as ludicrous as Trump funny is having a good impression.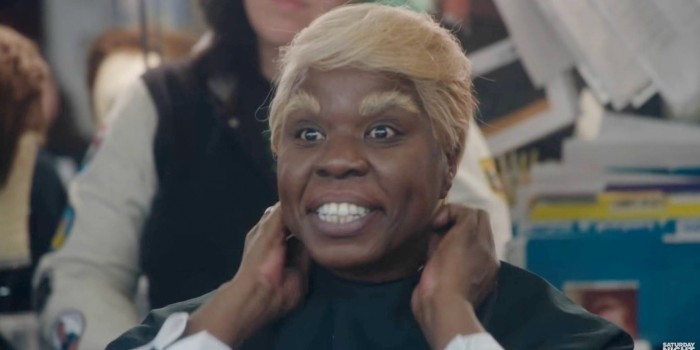 Let One of the Women Have the Role
Saturday Night Live has be reinvigorated by all the satire they've been able to create based on the insanity of the current political climate. They're having their highest ratings in over 20 years and they know that Donald Trump watches because he always gets his red power tie in a twist and whines on Twitter whenever they make fun of him. And you know what would really piss him off? Letting one of the female cast members play him.
There have been several stories that came out of Washington about how Trump and the administration did not like SNL bringing in Melissa McCarthy to play White House Press Secretary Sean Spicer on the show because it made him and the rest of the White House look weak. Considering Trump's level of misogyny, having one of the female cast members play him would be hilarious and a great punch to the gut.
Kate McKinnon would be the strongest candidate since she's a master of impressions, but featured player Melissa Villaseñor might be able to pull it off as well (plus there's the added bonus of having a Hispanic woman playing Trump which would be so deliciously satisfying). SNL has already poked fun at how ridiculous it would be to have Leslie Jones play Donald Trump, but I don't think that would end up being such a bad idea if Alec Baldwin really steps away from SNL.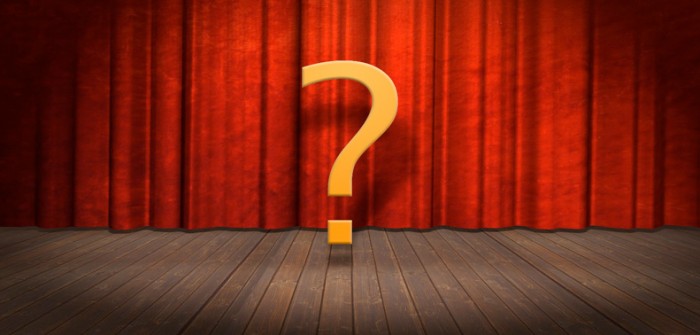 Hire a New Cast Member
Whenever Saturday Night Live looks for new cast members, it's usually over the summer, between seasons of the show. However, there are times when Lorne Michaels seeks out talent and adds them in the middle of the season. When critical pressure regarding the lack of a female black cast member on the show became too big to ignore, Michaels was on the hunt for a new cast member, and that's how Sasheer Zamata was cast.
Therefore, if no one on the current cast is suited to take on Donald Trump, maybe it's time for another talent search. Alec Baldwin isn't leaving immediately, and I wouldn't be surprised if he finished out the rest of the 42nd season. Maybe they'll find a new cast member over the summer who has a killer Donald Trump impression.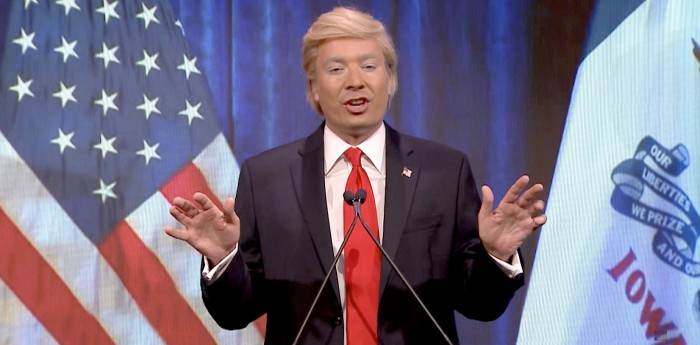 Keep Cycling Through Guest Stars
If Alec Baldwin doesn't want to keep playing Donald Trump, maybe SNL can stick with the stunt casting schtick they've adapted recently and just keep cycling through famous guest stars. Former cast member Jimmy Fallon has a solid Donald Trump impression that he does on The Tonight Show, and it might help make up for the fact that he went soft on the presidential candidate when he came on the show during the campaign.
Beyond that, SNL could have some fun bringing in big names to do goofy Donald Trump impressions. Since Trump doesn't appear in every episode, it wouldn't be hard to just have a one-off guest star step into the role and vacate it just as quickly. It might even allow for different kinds of comedic takes on Trump as a character. Even if they're bad, it could still be funny. I wouldn't mind seeing a Robert De Niro tackle Donald Trump (both as a role and in real life) or even something as ridiculous as Josh Gad playing Donald Trump would be entertaining to see. Hell, Johnny Depp played Trump in a Funny or Die movie, so anything is possible.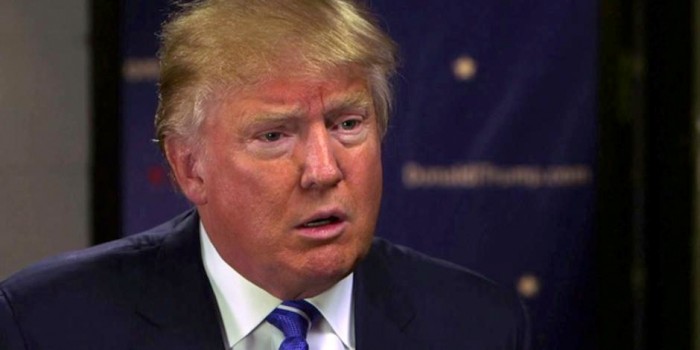 Ignore Donald Trump Altogether
This seems like the least likely options since the sheer madness of the Donald Trump presidency can't be ignored, and SNL has always provided timely and relevant political satire. Few shows are equipped to deliver it as quickly. At the same time, the lunacy of Donald Trump's presidency and his personality in general is so outlandish that it's hard to lampoon properly. There's almost no way to make the man more ridiculous than he is in real life, which is why even with Alec Baldwin in play as Trump, those sketches aren't always the best in any given episode. So maybe it's time to just let him mock himself.
Donald Trump always has some new fresh hell to unleash upon the public, whether its baseless claims about President Obama tapping his phones, taking away the rights of trans students, putting Dolores Umbridge in charge of American education, or just opening his mouth. We don't have to mock him for people to laugh at him. So perhaps SNL should take the high road and just continue to poke fun at all the political circus performers he's surrounded himself with.
***
It's tough to say what Saturday Night Live will do next with Alec Baldwin possibly stepping away from Donald Trump. This isn't necessarily a problem they'll have to resolve immediately, but it's definitely something Lorne Michaels will have to think about in the coming months.
What do you think Saturday Night Live should do about Donald Trump?