A Quick Guide To All Of The 'Robin Hood' Movies Hollywood Claims To Be Making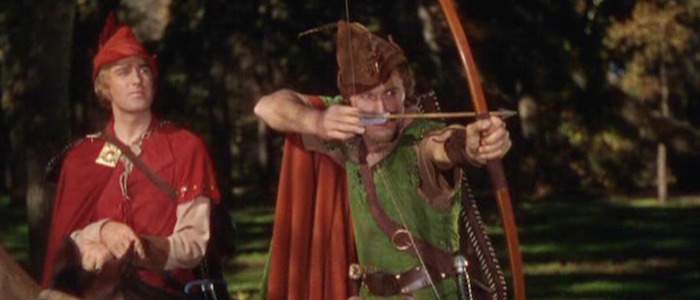 If the sale of Hollywood spec scripts is any indication, green tights, living in the woods, and forcibly redistributing England's wealth from behind a bow-and-arrow are totally in right now.
We could ponder why so many writers seem to be selling screenplays inspired by the legend of Robin Hood, and we could ponder why movie studios keep on buying them. It's become something of a joke – everyone has a Robin Hood script tucked away for a rainy day, and they keep on announcing more of them. Could this be a case of art reflecting life, with Robin Hood feeling like the right kind of power fantasy for a decade where the income gap has widened, and so many people feel powerless to do anything about it? Or could this be a case of Robin Hood being a public domain character that anyone can shape and mold to fit a variety of tones?
In both instances, there have been a lot of Robin Hood movies announced since the previous Robin Hood movie (you know, the one starring Russell Crowe that you didn't watch) limped into theaters in 2010. Most of them will probably never see the light of day at this point. Let's run 'em down.
Robin Hood (2018)
Previously titled Robin Hood: Origins, this is the only Robin Hood movie of the bunch that has managed to materialize into an actual movie that will actually open in theaters. This one boasts Leonardo DiCaprio as a producer and has been described as a "gritty reinvention" of the character. According to producer Basil Iwanyk, who also compared the film's bow-and-arrow action to John Wick's gunplay, this one will find our hero returning home from the Crusades stricken with "some PTSD" and the knowledge that the upper classes are stomping all over the poor. Director Otto Bathurst has assembled a promising cast for this one, including Taron Egerton as Robin, Jamie Foxx as Little John, and Ben Mendelsohn as the Sheriff of Nottingham. Summit plans to have Robin Hood in theaters on March 23, 2018.
Hood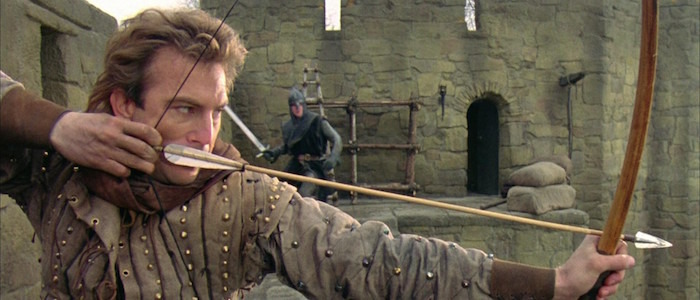 Back in 2014, Sony spent a "low seven-figure" sum to scoop up Hood, a "re-imagining of the classic Robin Hood tale" set "in the world of Robin Hood" from writers Cory Goodman and Jeremy Lott. As that very specific language implies, this would be the first in a series of movies set in a Marvel-style "shared universe," with the likes of Robin Hood, Little John, Friar Tuck, and Will Scarlett all getting solo movies before coming together, Avengers-style. The tone of the project was compared to Mission: Impossible and the Fast and Furious series, and it's obvious why this pitch sold – this sounded like a great idea a few years ago. But shared universes are tricky (just look to Warner Bros. and their DC comic book movies) and we haven't heard much about Hood since it was announced.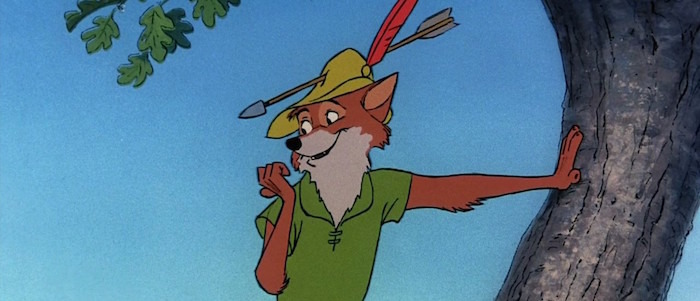 Nottingham & Hood
Disney, whose 1973 animated version of Robin Hood is one of the studio's more underrated games, also got in this game in 2014 with Nottingham & Hood. Described as a "revisionist" take on the material and apparently inspired by Disney's own Pirates of the Caribbean movies, this one was written by Brandon Barker and was intended to launch "a new adventure franchise that fits Disney's global brand." As of 2017, not much seems to have come of it.
Merry Men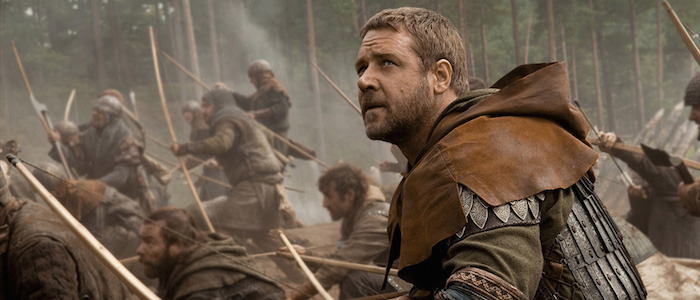 Because the Robin Hood legend is so well known and so thoroughly blended into our imaginations, it leaves itself open to all kinds of reinterpretations and reimaginings and alternate takes and whatever other buzzwords you want to bring into the conversation. So it shouldn't be that surprising that DreamWorks bought a pitch called Merry Men back in 2013, which was described as "a high-concept revenge angle that tonally is reminiscent of The Dirty Dozen and Ocean's Eleven" starring the supporting characters of the Robin Hood stories. Brad Ingelsby was set to write the screenplay, Fast and Furious producer Neal Moritz was on board, and Scott Waugh was scheduled to direct after he finished Need For Speed. But then...nothing.
Robin Hood 2058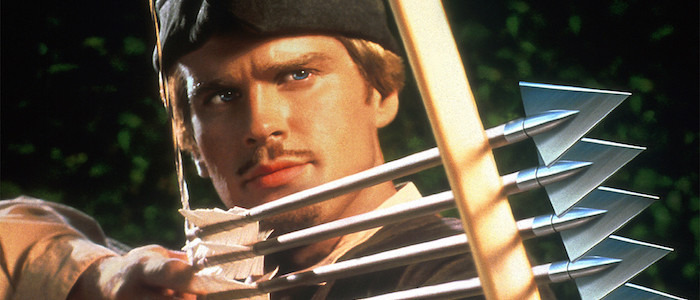 Back in 2011, Warner Bros. began development on a futuristic Robin Hood story that would be set in "a dystopian London and center on a band of thieves whose activities restore hope to the city's embattled population." Then it vanished for awhile. But in 2016, Robin Hood 2058 re-emerged, and it was now about "a rogue MI5 agent on a mission to avenge injustice" that would somehow still "stay faithful to the legend's source material." Tony Lee was announced as writer, with 300's Gianni Nunnari on board as a producer. Visual effects veteran HaZ Dulull is on board to direct, with filming set to begin in 2017.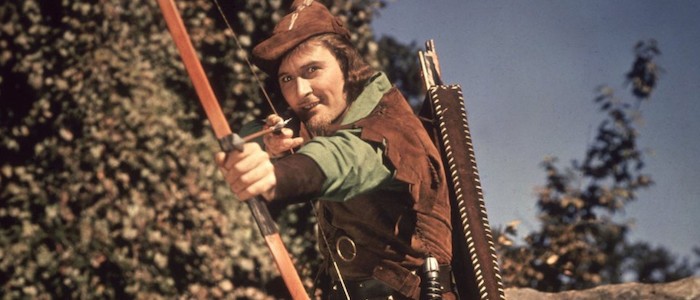 The One That No One Knows Anything About
We do know that Aquaman writer Will Beall and The LEGO Movie producer Dan Lin set up a Robin Hood project of their own at Warner Bros. in 2015, but the details are cloudy at best. If there was a unique hook or high concept take for this particular project, it was never announced.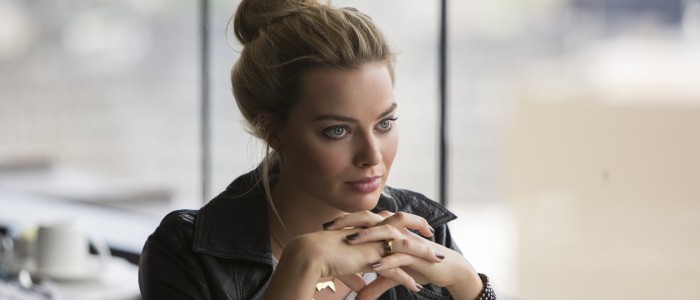 Marian
Yesterday, Marian arrived to keep the Robin Hood dream alive. This one is set after Robin himself is killed in action, and Maid Marian "picks up his cause to lead her people into a pivotal war that will not only decide the fate of the kingdom but also see her don the mantle of the man she loved." Margot Robbie is attached to star as the title character, and Pete Barry wrote the script. Interestingly, this is vaguely similar to a script called Nottingham from some time back, which was built around the high concept premise that Robin Hood and the Sheriff and Nottingham were the same person.