VOTD: Did You Catch All These 'Logan' Easter Eggs & References?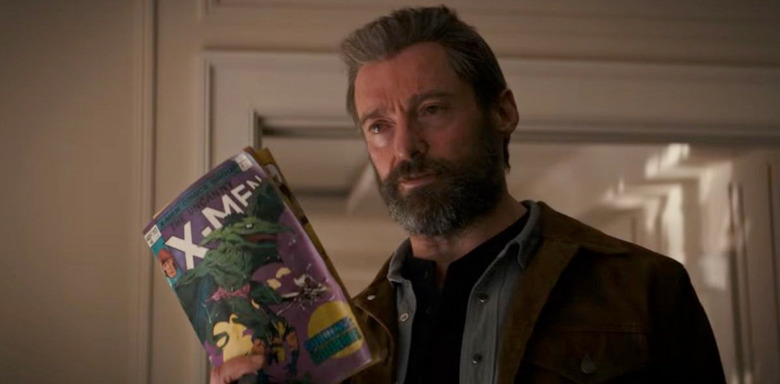 It should come as no surprise that Logan dominated the box office this past weekend. Even with its R-rating, the last outing for Hugh Jackman as Wolverine pulled in $88.4 million, making it the largest R-rated March debut ever. But the movie packs a powerful emotional punch, and while it's just as good as all the reviews have been saying I'm not sure it's the kind of movie I'm prepared to enthusiastically watch for a second time so soon.
Then again, taking a second glance at Logan would afford me the opportunity to pick up on any easter eggs or references that are made to both the previous X-Men films and the comic books that inspired them. However, if you don't have the time to find them yourself, a helpful video is online that runs through a bunch of the Logan easter eggs that can be found. Watch below, but beware of spoilers if you haven't seen Logan.
Since Logan mostly stands on its own, away from the rest of the X-Men franchise, the easter eggs and references are few and far between. Even the comic book references seem less abundant this time, with James Mangold opting to tell the story about Logan that he and Hugh Jackman wanted to tell, inspired by Unforgiven and The Wrestler.
The most interesting part of the video is where they break down why and how Logan takes place in its own universe, even with some of the references to events in other X-Men movies. The timeline for this franchise has always been confusing, but when you see Logan, you'll find that you don't really need to know much about the previous X-Men movies to enjoy it.