Anna Faris Won't Suffer From Amnesia In The 'Overboard' Remake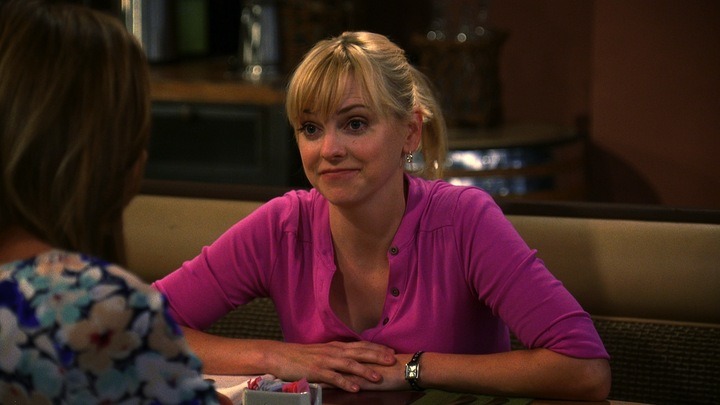 A remake of Overboard has always felt inevitable. The original 1987 romantic comedy, which stars Kurt Russell and Goldie Hawn, is an immediately recognizable title, and one that more than a few people gladly watch whenever it plays on cable for the billionth time. It's an enjoyable enough romantic comedy that thrives on Russell and Hawn's charisma. Hopefully, in the remake, Anna Faris (Observe and Report) and Eugenio Derbez (Instructions Not Included) are as charismatic of a pairing.
Below, learn more about the Overboard remake.
Deadline is reporting Faris will star in the Overboard remake for writers/directors Rob Greenberg (How I Met Your Mother) and Bob Fisher's (Wedding Crashers) remake. Derbez, who's producing the project, signed up for Overboard well over a year ago. He's playing a bratty playboy from one of Mexico's wealthiest families. After he falls off his yacht and suffers a head injury, a working-class single mother (Farris) convinces him he's her husband.
The gender-swapped remake has the same basic premise as Gary Marshall's '87 film: Russell plays a carpenter and single father who convinces Hawn's character, an heiress who falls off a yacht, that she's his wife. While the tone is light and fluffy, as I recall, the story would probably be interpreted differently today. Changing the gender roles makes sense. The decision also distances the remake from the original. Greenberg and Fisher are more freed up to tell a different story.
Here's the overlong trailer for Overboard, which just keeps on going after the one-minute mark:
The President of MGM, Jonathan Glickman, said they want to "modernize the story for a whole new generation of moviegoers":
The original Overboard was beloved and the only way to bring it back is to reinvent the story in a whole new way. Anna and Eugenio are two of the most charismatic forces in comedy whose take on the material will modernize the story for a whole new generation of moviegoers.
Seven years ago, Will Smith was producing an Overboard remake set to star Jennifer Lopez, but that iteration of the project never picked up much momentum. Back in 2006, there was a South Korean show, Couple of Trouble, inspired by Marshall's movie, but the MGM project is the first official remake. Greenberg and Fisher are expected to begin production in May in Vancouver. Faris, who's spent the last few years starring in CBS' Mom and co-hosting a hilarious, candid, and laid-back podcast, is a very funny actress who makes this not particularly enticing remake more appealing.