'Indiana Jones 5' Is Officially Happening, Will Arrive In 2019, And What This Could Mean For The Character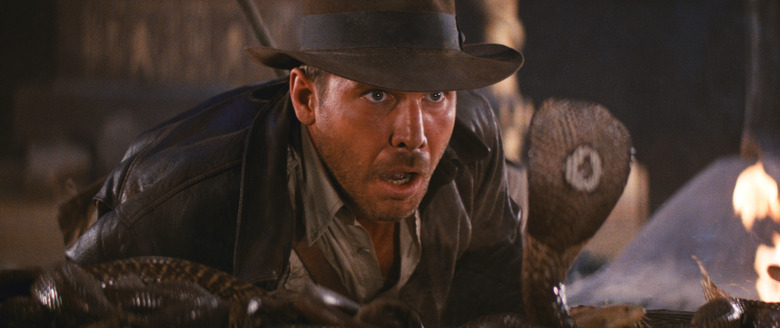 Almost ten years after Indiana Jones and the Kingdom of the Crystal Skull hit theaters and after years of promises and rumors and dead-ends, it's official: Dr. Henry "Indiana" Jones, the two-fisted archaeologist with a thing for punching Nazis and recovering ancient artifacts, is returning for a fifth film due out in a little over two years.
According to an official statement on the Walt Disney Company's website, the untitled fifth Indiana Jones movie will arrive on July 19, 2019 and the whole gang is getting back together. Harrison Ford will return as Indy, Steven Spielberg will step behind the camera once more, and Kathleen Kennedy and Frank Marshall will produce. Here's what you need to know from that statement:
Indiana Jones will return to the big screen on July 19, 2019, for a fifth epic adventure in the blockbuster series. Steven Spielberg, who directed all four previous films, will helm the as-yet-untitled project with star Harrison Ford reprising his iconic role. Franchise veterans Kathleen Kennedy and Frank Marshall will produce.
"Indiana Jones is one of the greatest heroes in cinematic history, and we can't wait to bring him back to the screen in 2019," said Alan Horn, Chairman, The Walt Disney Studios. "It's rare to have such a perfect combination of director, producers, actor and role, and we couldn't be more excited to embark on this adventure with Harrison and Steven."
And that's all we know right now. Whether this announcement sends chills down your spin or waves of dread through your heart probably depends on whether you're a pessimist or an optimist.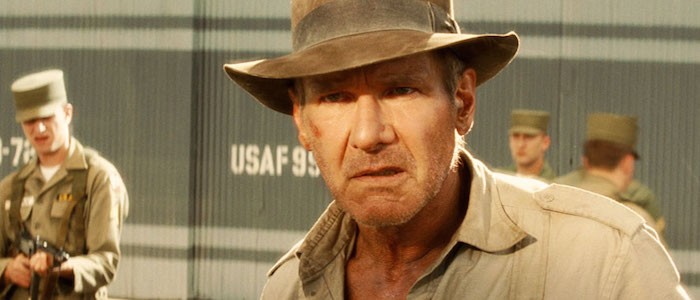 The Post-Paramount World
The fact that this news was announced on the Walt Disney Company website speaks volumes – this is the first Indiana Jones adventure to not be released by Paramount. After all, Indy was the property of Lucasfilm, which meant that Disney acquired him when they got in the Star Wars business back in 2012. By not releasing this news in a trade or even emailing out an official press release, Disney has made their message loud and clear: Indiana Jones belongs to them now, existing alongside Star Wars and Marvel and Pixar and everything else that you love.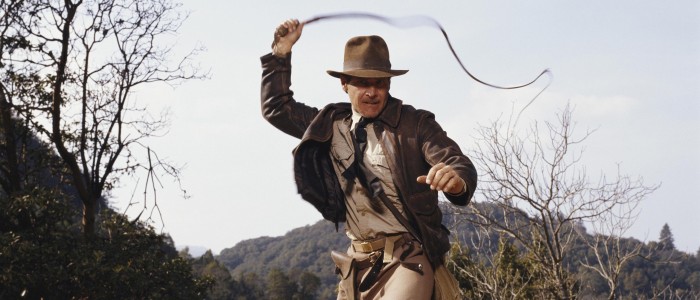 The Future of Indiana Jones
You'd be hard-pressed to find many movie fans who were happy with Indiana Jones and the Kingdom of the Crystal Skull, which has only further aged into one of modern cinema's greatest sour notes over the past nine years. It's the kind of thing people talk about in hushed whispers and with sad eyes – what the hell happened? While it's easy to imagine the financial incentive in making a new Indiana Jones movie (Crystal Skull still made a ton of money), it's also easy to imagine Spielberg and Ford not wanting their previous collaboration being the final Indy adventure. One of the finest heroes in pop culture history deserves to go out on a high note.
But here's the thing: Disney and Lucasfilm are in the franchise business and Harrison Ford will be 77 years old when Indiana Jones 5 hits theaters in 2019. You don't build a franchise around someone knocking on the door of 80, even if that someone is one of the greatest movie stars of all time. If I had to make an early wager, I'd put good money on Indiana Jones 5 letting Harrison Ford ride off into the sunset, closing the book on his stint as the character...while also introducing a new actor to take his place.
Conceptually, it would be easy. Bring Ford back for one last go, but also introduce a new, younger Indiana Jones in flashbacks. Let the torch be passed. Let Ford move on. And then, with the blessing of everyone attached to the original series, Indy lives on in a younger performer, free to go on all kinds of adventures for the foreseeable future. That's the Lucasfilm/Disney way and so far, it's been pretty good to Star Wars.
Once again, this is all speculation – I'm just saying stuff. But also once again: whether this speculation sends chills down your spin or waves of dread through your heart probably depends on whether you're a pessimist or an optimist.