Sequel Bits: 'Cars 3,' 'Fantastic Beasts 2,' 'Wreck-It Ralph 2,' 'Jurassic World 2'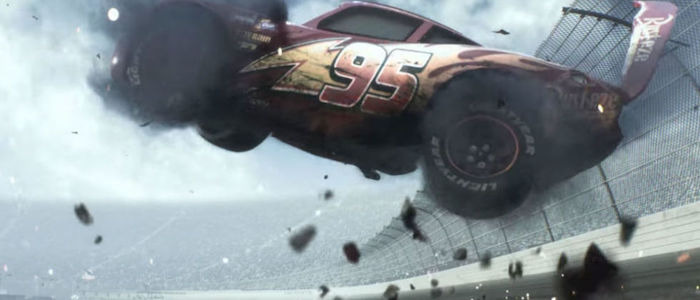 In this edition of Sequel Bits:
Cristela Alonzo gets really excited about Cars 3.
Bryce Dallas Howard talks about Jurassic World 2.
Could we see a digital Spock in future Star Trek projects?
Tobin Bell is apparently returning for Saw: Legacy.
Rumors claim the It sequel is already getting ready to shoot.
Wreck-It Ralph 2 has found its first new voice actor.
A new Fate of the Furious poster has arrived.
J.K. Rowling teases the Fantastic Beasts 2 screenplay.
Cristela Alonzo, who plays Cruz Ramirez in Cars 3, recently talked about her work in the film. Or rather, she talked about how excited she is to be in a Pixar movie and expressed a great deal of enthusiasm for the Cars series. You can watch the interview above. For the record, Cruz is Lightning McQueen's youthful trainer in the film, who helps the aging racing veteran get back on his feet (wheels?) when a new generation of cars start dominating the track.
The Hollywood Reporter has posted a pretty fluffy interview with Bryce Dallas Howard, but she does talk about Jurassic World 2 and roll with yet another joke about her character's high heels:
Making a Jurassic film is challenging, exhilarating and most importantly fun. No matter the footwear, Claire is a woman who gets things done. I'm so excited to be doing it a second time. Plus Chris Pratt is here every day doing his spontaneous dance parties — what's better than that?
The untitled sequel is filming under director J.A. Bayona right now.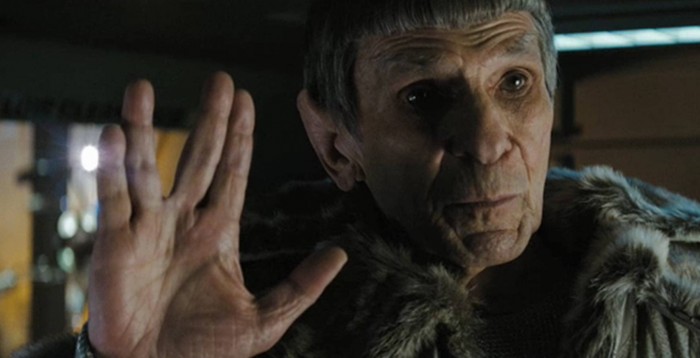 With Star Wars resurrecting dead actors using cutting edge technology, will Star Trek follow suit? Trek Movie asked Adam Nimoy, the son of the late, great Leonard Nimoy, if he would be opposed to Spock returning as a CGI character:
Yeah I think it's an interesting idea. I loved what they did in Rogue One. I thought it was pretty clever, and I was blown away by it, frankly. All of the stuff that Peter Cushing was doing was mind-boggling to me. I'm a sucker for that stuff. I think it should certainly be explored, but I'm not the final arbiter as to whether it's going to happen, but I think it's a great idea, personally. There are more parties involved than just me as to whether it's going to happen. On a personal level, I think it would be cool.
While Nimoy is being diplomatic in his answer, I'll speak on behalf of Star Trek fans all over the world and just say "No, no, no, no. No."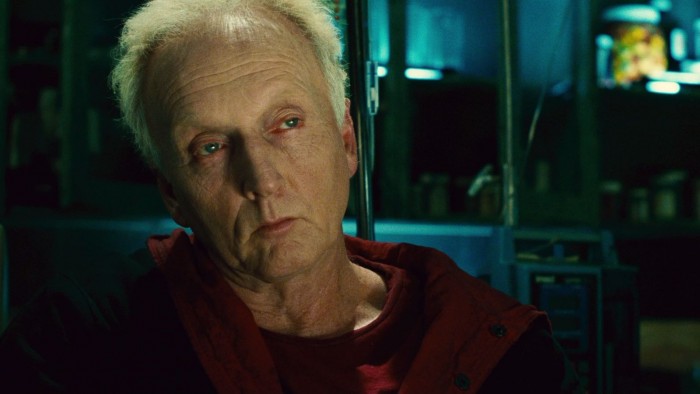 Tobin Bell's John Kramer, AKA Jigsaw, died in Saw III. And he didn't just die: he really, really, really died. And yet, he still managed to play a role throughout the rest of the series, popping up for plenty of convenient flashbacks. According to Bloody Disgusting, Bell will be back for the upcoming Saw: Legacy and this is what the film will be about:
Saw: Legacy will begin with bodies turning up around the city, each having met a uniquely gruesome demise. As the investigation proceeds, evidence points to one man: John Kramer. But how can this be? The man known as Jigsaw has been dead for over a decade. Or has an apprentice picked up the mantle of Jigsaw, perhaps even someone inside the investigation?
The Saw movies have always avoided the supernatural, so Jigsaw is surely still dead. Prime yourself for more flashbacks.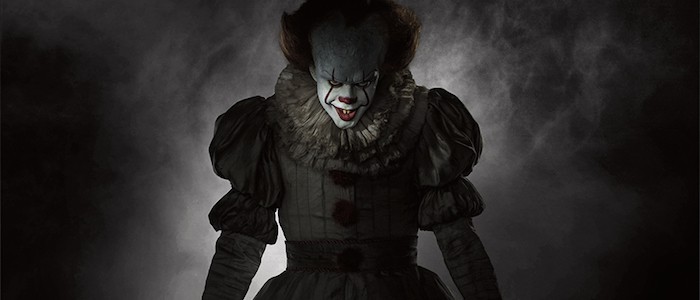 Director Andy Muschietti's film adaptation of Stephen King's It doesn't open until September and we haven't even seen a trailer for the film yet. However, the rumor mill claims that the sequel is already gearing up for production. It does make sense: the film only adapts one half of King's horror masterpiece, so the opportunity for a sequel is definitely there. Anyway, this all came about due to a new entry on My Entertainment World, which claims that the sequel is set to begin filming this month while offering this synopsis:
A promise made twenty-eight years ago calls seven adults to reunite in Derry, Massachusetts, where as teenagers they battled an evil creature that preyed on the city's children. Unsure that their Losers Club had vanquished the creature all those years ago, the seven had vowed to return to Derry if IT should ever reappear.
Since we haven't heard any casting news and since Muschietti is still finishing the first movie and since New Line doesn't even know if the first movie will make any money, I'm going to call B.S. on this one for now. After all, the other half of the novel takes place 30 years after the events of the first film – it's not like anyone is in a rush.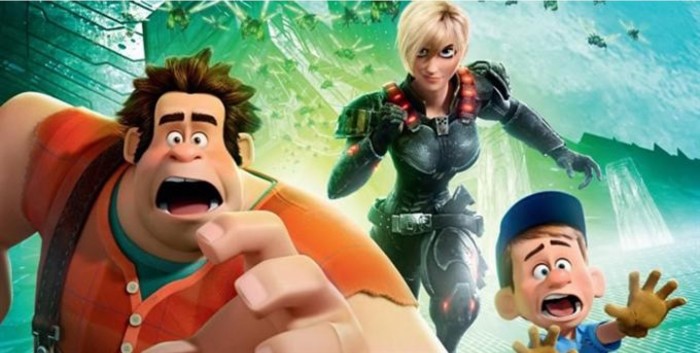 Wreck-It Ralph has found its first new voice actor in Ugly Betty star Ana Ortiz, who played Hilda Suarez on ABC's show. More recently, Ortiz lent her voice to the popular Disney Channel cartoon series Elena of Avalor, which probably played a role in her getting this gig. She joins John C. Reilly, Jack McBrayer, Sarah Silverman, and Alan Tudyk, all of whom are returning for the sequel. While the first film was a loving tribute to classic and modern video games, the sequel will propel these characters into the internet.
Having a Beastly day... pic.twitter.com/xRGCC9gt3B

— J.K. Rowling (@jk_rowling) February 27, 2017
We all knew that Harry Potter author J.K. Rowling was penning an entire series of Fantastic Beasts and Where to Find Them movies, but there's still something inherently exciting about her providing photographic proof that a physical copy of the next chapter in this series exists somewhere in the world. Buckle up – we're going to be watching this series for a decade or so.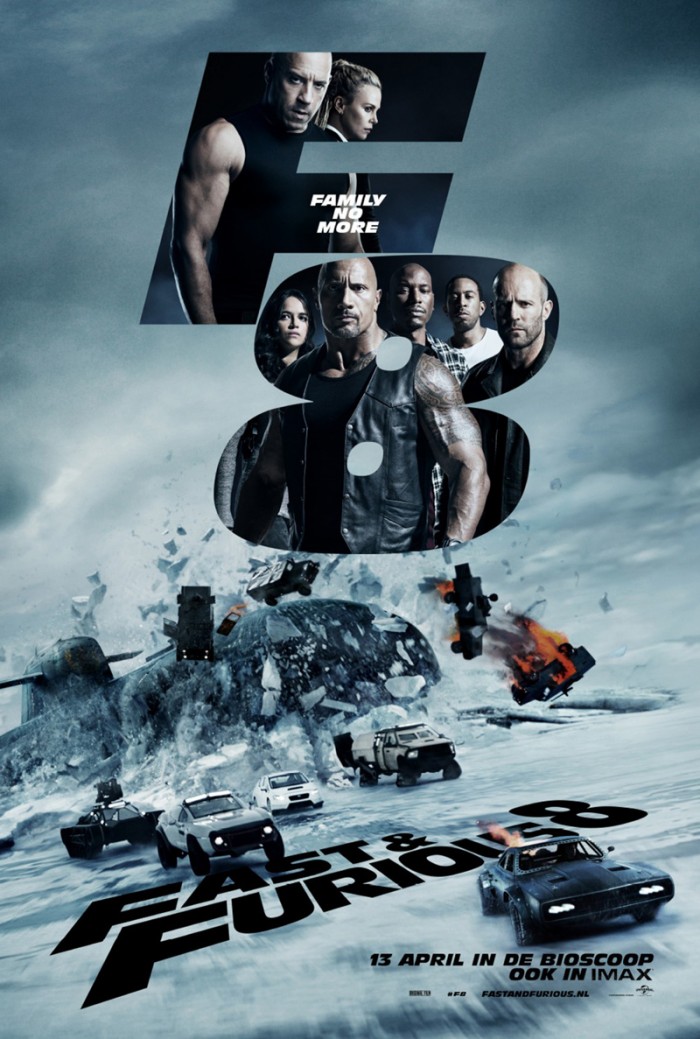 The latest international poster for The Fate of the Furious is a photoshopped nightmare akin to rubbing sandpaper on your eyes, but that "family no more" tagline is surely going to give heart palpitations to fans of this series. And come on: that includes you, even if you don't know it yet.