'The Crown' Star Vanessa Kirby To Star In 'Mission: Impossible 6'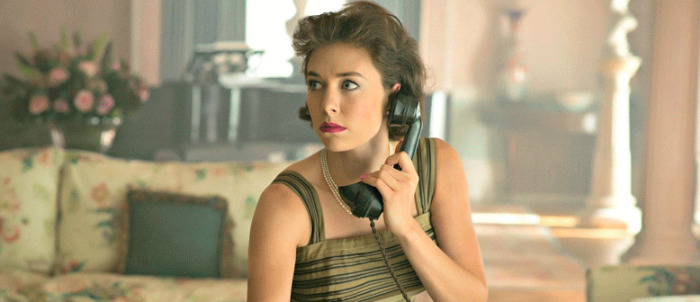 Vanessa Kirby (The Crown) is in final negotiations to join writer-director Christopher McQuarrie's Mission: Impossible 6. Kirby will play a prominent, unspecified role in the sequel. If a deal is made, she'll start shooting the sequel next month.
Below, learn more about Vanessa Kirby's role in the Mission Impossible 6 cast below.
Variety is short on details regarding Kirby's key role, but they compare the magnitude of it to Rebecca Ferguson's part in Mission: Impossible – Rogue Nation. Producer and star Tom Cruise and a few execs began searching for the right actress for Kirby's role earlier last month, and they ended up deciding Kirby was right for the role. She's obviously now known her work on The Crown, playing Queen Elizabeth's sister, Princess Margaret, but she was also in About Time, Jupiter Ascending, Charlie Countryman., Me Before You, and played Zelda Fitzgerald in Genius.
The actress has been lauded for her work on the stage too. Three years ago, she played Stella in a production of A Streetcar Named Desire with Gillian Anderson and Ben Foster. She's performed Arthur Miller's All My Sons, William Shakespeare's A Midsummer Night's Dream, and Henrik Ibsen's Ghosts. Soon Kirby may add a Mission: Impossible movie to her impressive resume. If she plays a character as substantial as Isla Faust (Ferguson) is in Rogue Nation, then we should expect good things.
Mission: Impossible 6's plot is unknown at the moment, but McQuarrie has provided fans with some idea of where he plans on taking Paramount's franchise next. The Jack Reacher director wants to know more about "what's really going on in Ethan's head."  The character's life outside of saving the day is rarely explored. Mission: Impossible III provided us with a slightly closer look at that life, but as McQuarrie said, "I've seen five of these movies and I don't know who Ethan Hunt is."
To help him understand the man behind all the daring stunts and missions, he's bringing back some familiar faces from the franchise. Jeremy Renner's involvement was uncertain, but Variety confirms he's returning along with Simon Pegg and — get ready for your day to improve from this reminder — Rebecca Ferguson. There's no word yet on how large of roles Isla Faust, Benji, and Brandt play in the sequel. We're still waiting to see Alec Baldwin is coming back, but McQuarrie has said we'll see the return of some characters we wouldn't expect.
Mission: Impossible 6 opens in theaters July 27, 2018.